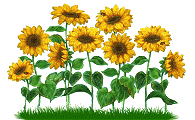 "Can words describe the fragrance of the very breath of Spring?"
Ransom
Update: May 22, 2017. A little update from our girl, Ransom. She's doing really well; her feet and paws are healing nicely. She's been building muscle and and is enjoying multiple daily walks with her foster pack. It's so good to see her new confident gait, head up and enjoying the walks. We just love seeing her so happy!
Ransom enjoys riding shotgun in the car with her foster mom. She just got another bath and with her new healthy diet her coat is soft, shiny and feels like velvet. Ransom is very affectionate and loves to be pet and snuggled. In a few weeks she will begin heartworm treatment and will need complete crate rest. We hope all goes smoothly, and she will be ready for her new forever home soon.
Update: April 29, 2017. Ransom is learning to live in a house for the first time in her life. At first she was very stressed but she is learning quickly. She began her heartworm treatment and will need complete crate rest for at least two months. Wishing Ransom a speedy recovery.
Update: April 18, 2017. Ransom did great on the long trip to her foster home. She will be starting her heartworm treatment this week. She wanted to be sure to thank her friends who donated for her medical care.
Meet Ransom, the newest member of the Shepherds Hope family. She was in a rural shelter in NC and no one was coming for her. We named her Ransom because she will steal your heart. She loves affection and attention, we think she has spent her entire life living outside. We believe she is about a 1 - 1 1/2 years old. She's a petite and very skinny girl at only 44 lbs. She has not had an easy life. Ransom has been to the vet and she's 'a hot mess' as they say in the south. She tested positive for HW, multiple worms, she needs to be spayed and get all her shots. Here's Ransom when we first saw her in the shelter and on her way out of the shelter to the vet. What a sweet face! We are asking for donations to help Ransom. No donation is too small to help this sweet girl.
Ransom Supporters:
Vanessa Tobin
Terri Gerlich
Dave, Jane, Misha, Freedom and Amanda Doyle
Denotes Multiple Donations
Denotes a minimum $500 donation
Rebel
Update: May 20, 2017
With great excitement and joy we announce that our Rebel has been adopted! Congratulations to his wonderful new family and may they share many years of love. To our very special friend, Melissa, thank you for opening your home to this special boy and helping him to get on the road to his new life ♡♡

Check out Rebel's Biography page here
Update 3/30/2017

Rebel is ready for adoption. He has completed his heart worm treatment and is ready to go to his new forever home. His foster mom says he is a very affectionate and well behaved boy. He loves car rides and going for leash walks. Rebel is an excellent walking companion and heels right by his foster mom's side. We hope to find him a wonderful loving family soon.

Thank you to everyone that donated to help this sweet, handsome and loving boy. Without your help, he would not have made it.

Rebel says, "Double paws up and Happy Spring!"
Update 2/11/17
It's been a week since Rebel completed his heartworm treatment and he has only three more weeks of crate rest to go! Even though the treatment was a bit rough, he seems to be doing well.
Rebel is currently in his foster home and learning how to be part of a family. He's a quick learner and has learned his place in the pack and following the rules of the house. He's mastering his obedience skills and doing really well. He is very food and treat motivated and this is understandable because he came to us emaciated. We think this guy will enjoy playing fetch with the ball and he loves working on his kong for treats. He's doing well with learning to heel and walk well on leash. Rebel is very affectionate and loves to be pet.
After only a few days in his foster home he is already protecting his home/people so he will need a family who is experienced with this behavior and will ensure that Rebel knows he is responsible to his family, not for them. We will continue to keep Rebel's "fans" posted on his progress. This boy is going to make a great companion for someone.
Update 1/30/17
Rebel had his first heart worm treatment today. He was such a good boy at the vet's office, very friendly and happy to see everyone.
After treatment he was very lethargic and groggy. He didn't eat much of his dinner, still a bit nauseous.
Tomorrow is a second injection and then total bed rest for a month.
The vet thinks Rebel was left outside all the time because he was high heart worm positive which is odd for such a young dog.
The vet also saw from the x-rays that Rebel has buck shot embedded in his chest and front legs.
What a hard and sad life Rebel has had. We will love and take care of him and find him a wonderful family to love him after he is healed.
We'll keep you posted. Thanks to Rebel's angels who contributed to his care. Treatment is very expensive and all donations are greatly appreciated.
UPDATE: 12/15/2016
Rebel is doing great. He was just neutered and is healing nicely. He is a very affectionate boy and everyone loves him.
He'll be going for heartworm treatment as soon as he finishes his pre-treatment antibiotics. X-rays were taken on his leg and it appears to be an old injury. We will have an orthopedic doctor take a look to see what their recommendation will be.
Rebel says "Thank You" to all the wonderful folks who donated to help him. And he wishes everyone a very Merry Christmas, Happy Hanukkah and a happy and healthy New Year♡♡
Say hello to the latest member of the Shepherds Hope pack - Rebel. He was at the top of the euthanasia list in a rural southern shelter because of a leg injury. He is just the sweetest most wiggly boy and although we were not taking any new dogs at this time, we just couldn't let this happen. The wonderful folks at the shelter were trying so hard to get rescue placement for him, but everyone is full. They were cheering when they found out we were going to help. As of today, December 2nd, he's out of the shelter and on the way to his foster home.

First order of business will be to get him to the vet. He has a badly injured leg which will most likely require surgery. He is also heartworm positive and not neutered.

We are so grateful to those who have already donated for his medical care already, but donations are still very muc needed. Don't worry sweet boy, your new life is just beginning! More updates to come.............................
Rebel Supporters:
Terri Gerlich
Margrit McCrane
Susan Lorentz
Michele Edge
Jim and Leigh Ann Russo
Denotes Multiple Donations
Denotes a minimum $500 donation
We need your Help!
We at Shepherds Hope Rescue desperately need the help of our wonderful friends and supporters. We have just taken in two wonderful dogs, both owner surrenders, both not spayed or neutered and needing medical attention before we can find them their new forever family.
Dolly is a beautiful one-year-old red sable shepherd who was abandoned and tied to a tree in someone's backyard with a note that said they couldn't take care of her anymore. A friend contacted us and we just couldn't say no, afraid she might fall into the wrong hands.
Dolly
The medical, housing and transport expenses for these wonderful dogs have put a huge burden on our already slim resources. By opening your heart you will help us help these amazing dogs and continue to help other shepherds in need. Please make a donation today, the dogs are counting on you.
God bless you all.

Dolly, Tiki and Bear Supporters:
Joan Alverson and Sydney
Gunnar and Penny
Denotes Multiple Donations
Denotes a minimum $500 donation
Mavrick
Update: 7/15/2016
We are so proud of our Mavrick who is now an official K-9 of the Philadelphia Police Department. We congratulate Mavrick and his handler Officer O'Brien for their hard work and dedication. We wish you a long and happy career together and we pray for your safety. Way to go Mav!!!
Make us proud.
AFTER: Mav with his new family BEFORE: Mav wandering the streets
Update 3/28/2016. Mavrick is doing great during his second week of class. He is already caught up on his obedience training. We'll keep you posted. Go Mavrick, we are rooting for you!
So begins the latest adventure! Mavrick was found dragging a heavy chain and ended up at a rural shelter in North Carolina with next to no options of being adopted. German shepherds are not put on the adoption floor and require a rescue to take them. No one came to claim him.
After being at the shelter for a few days, the staff saw his crazy energy level and said 'this boy needs a job'. They contacted us and we went to go and take a look. As sick as Mavrick was with horrible kennel cough, he was raring to go. Hung off a towel and almost shredded it, wouldn't give up a ball or squeaky toy for even the most tasty treat. He's now with his foster mom and upon completion of his isolation, he will be transported and going into K-9 training class with Philadelphia's finest. Please send up some good thoughts and prayers for our boy. He is being treated for his kennel cough, will be neutered and we're working on his transport.
Mavrick hopes a few angels will step forward and donate to help make this possible. Although we've been bogged down with medical and special food costs for Zeus, we just couldn't let this opportunity pass by for Mav.
We'll keep you posted.
Click on the Angel to help Mavrick.
Mavrick's Supporters:
For the love of Mavrick: Jane, Dave and Misha
Linda and Philip Okun
Jane and Dave Doyle
UPDATE 3/19/2016. After a 9 1/2 hour drive today, Mavrick is now with the Philly K-9 unit. What a brave and sweet boy he is. Here is Mavrick at the halfway point and is waiting for his pickup to start the beginning of his new adventure. We are soooooooooooo rooting for you, our boy. We know you will make us proud!