You can check out more pictures on our Facebook page at
Jax at home on the couch.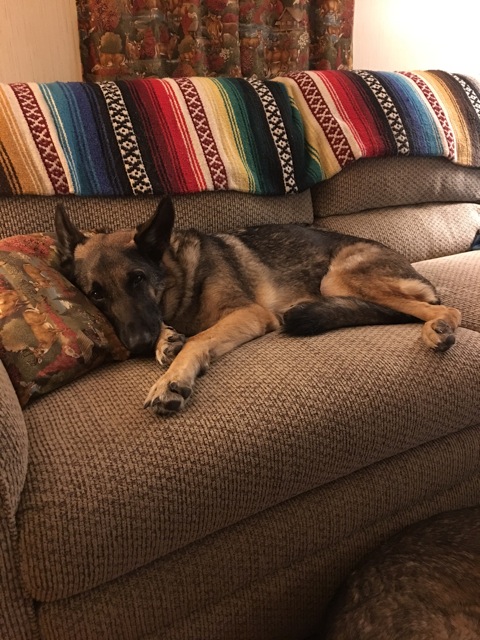 Happy 2nd Birthday, Harley!!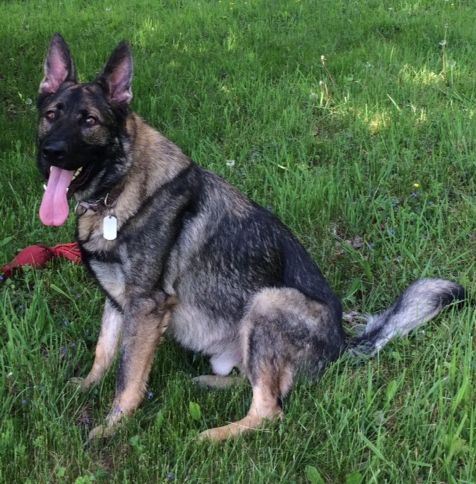 Luke having a great vacation!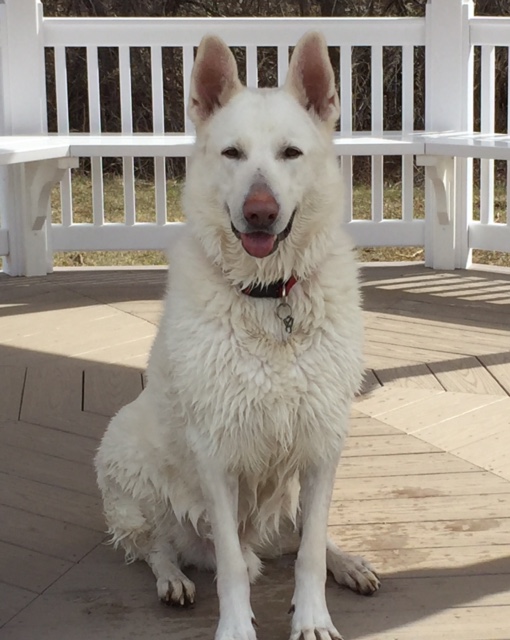 Happy 10th Birthday, Reign!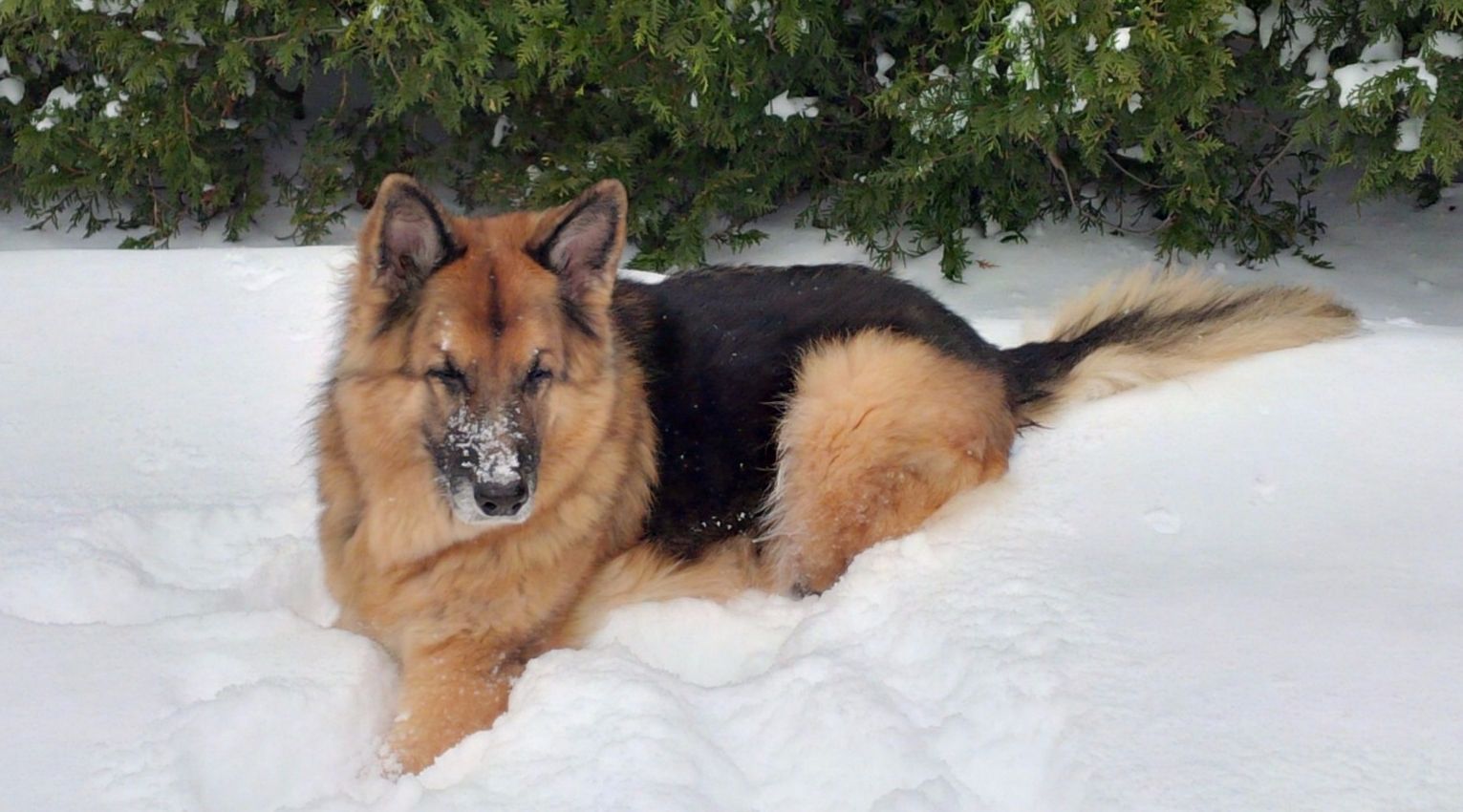 Harley is ready to chase that ball all day. (All grown up.  No more sad puppy. )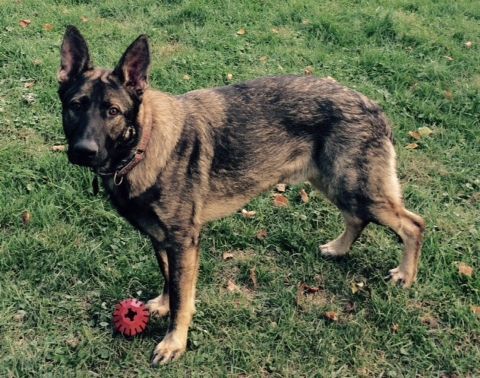 Cyrus and Jasmine snuggle up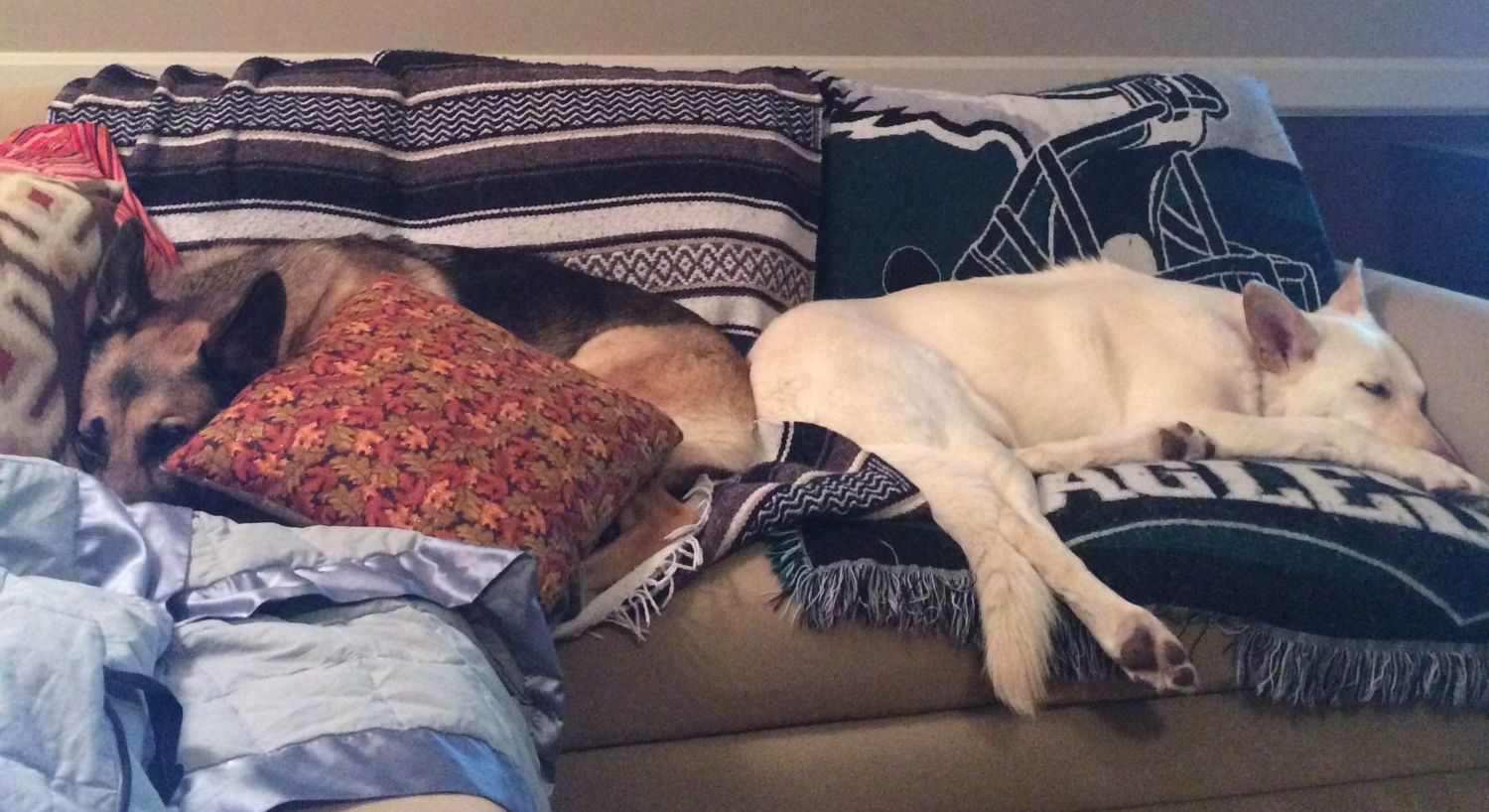 Harley is a sweetheart and doing great!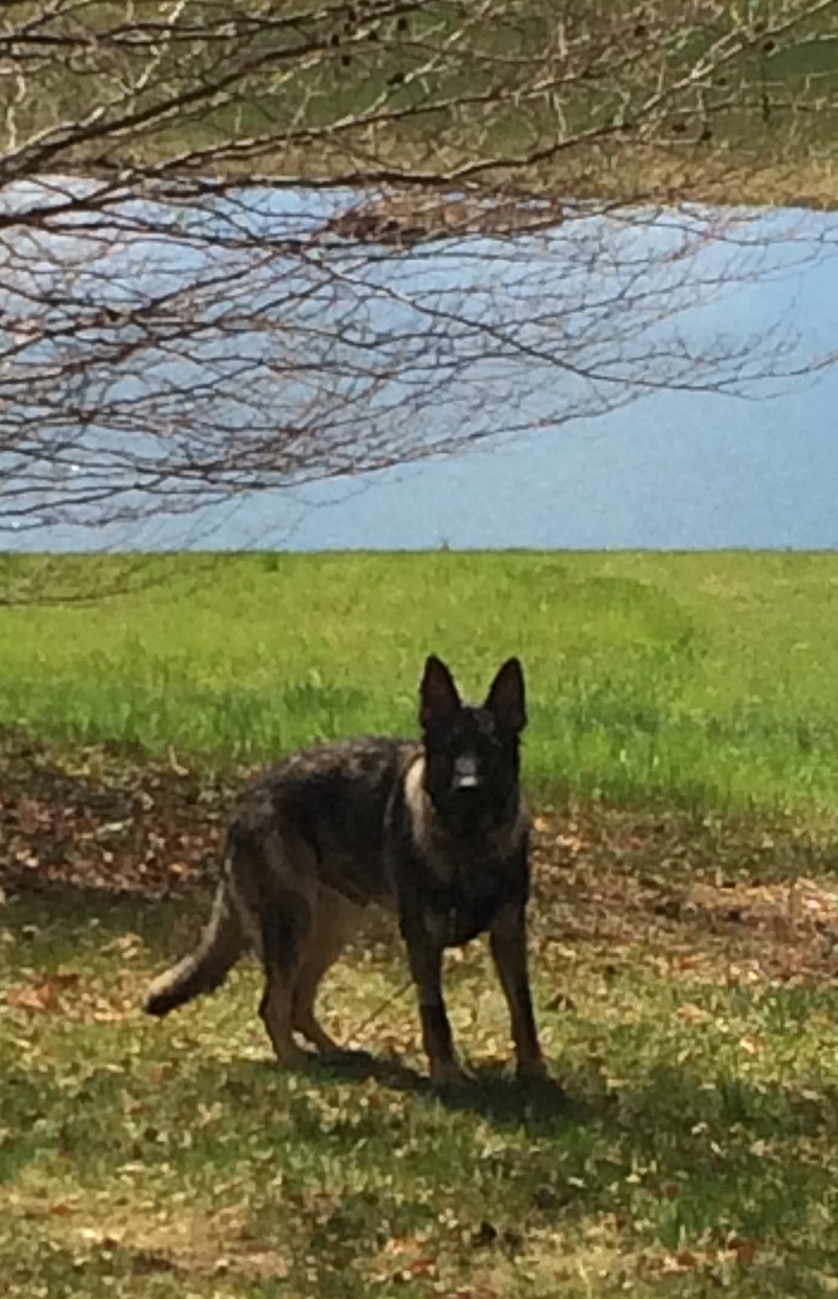 This was Cali's birthday present to her dad.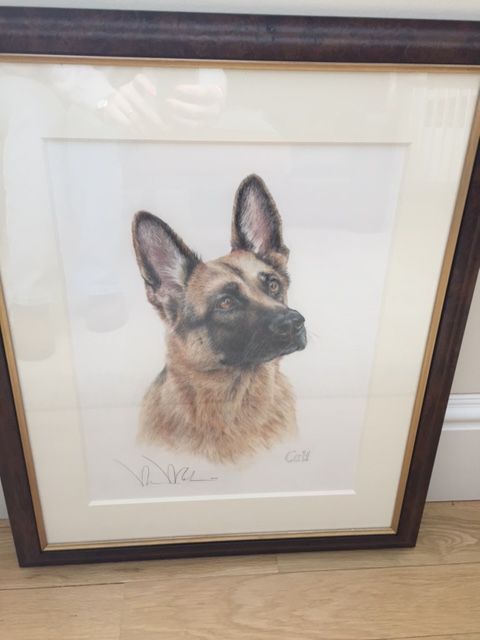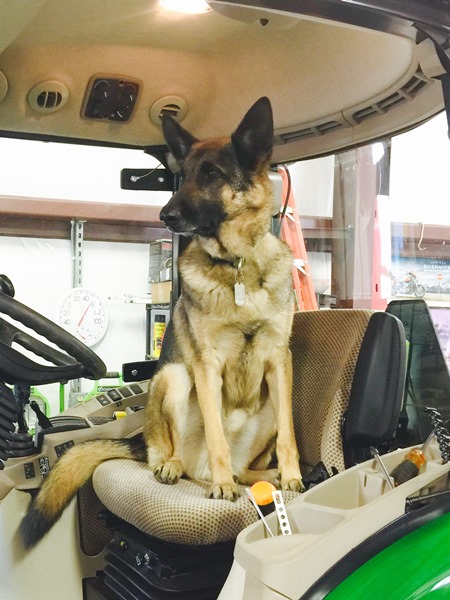 Valentine is 10 years old today, Valentine's Day.
Happy Birthday Valentine!!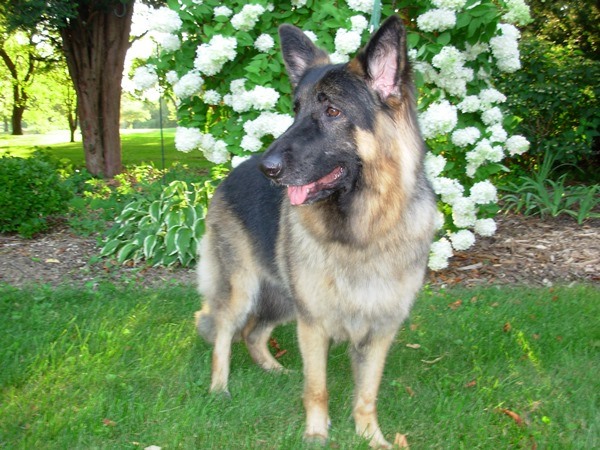 Manny says, "Whaddayamean she gets pill pockets?!?!"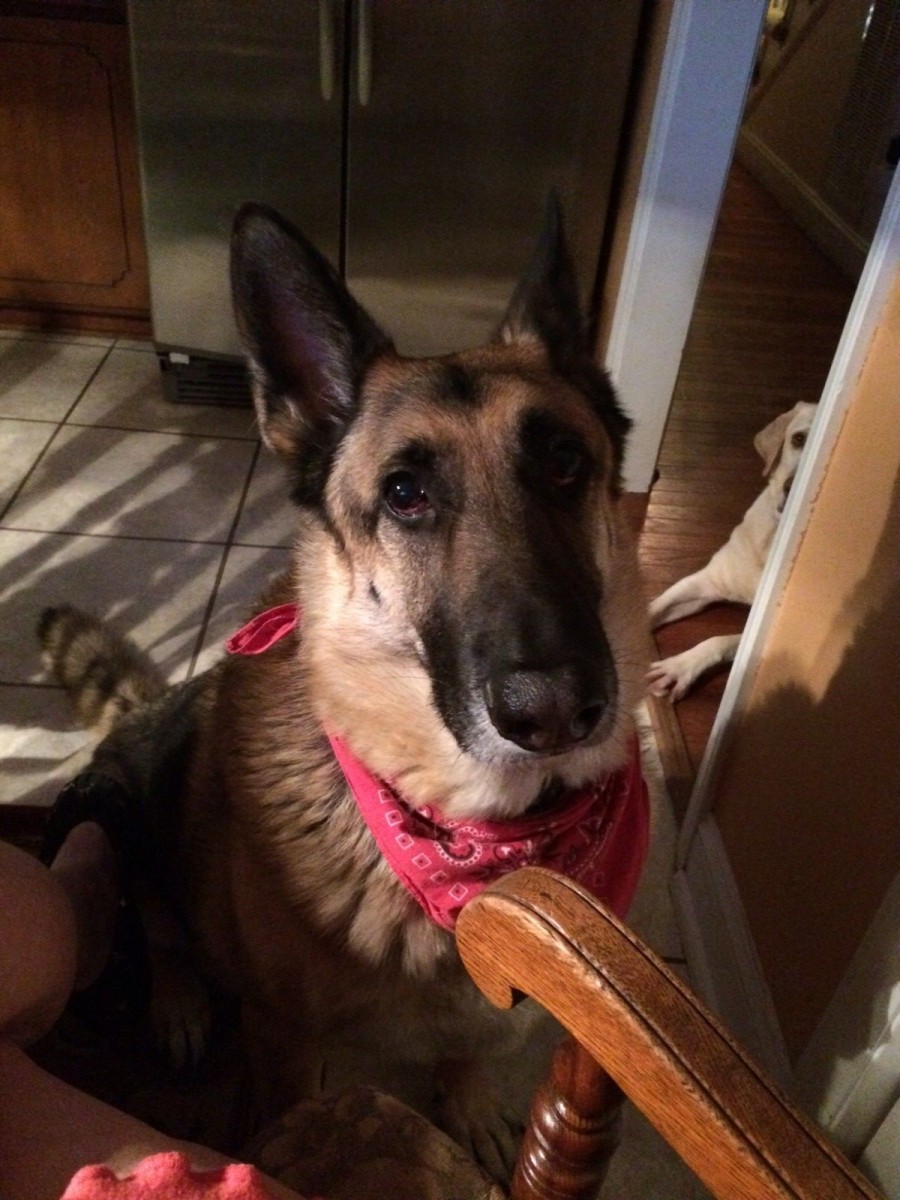 Cruz and Fraya are ready for more snow.  My shovel is done!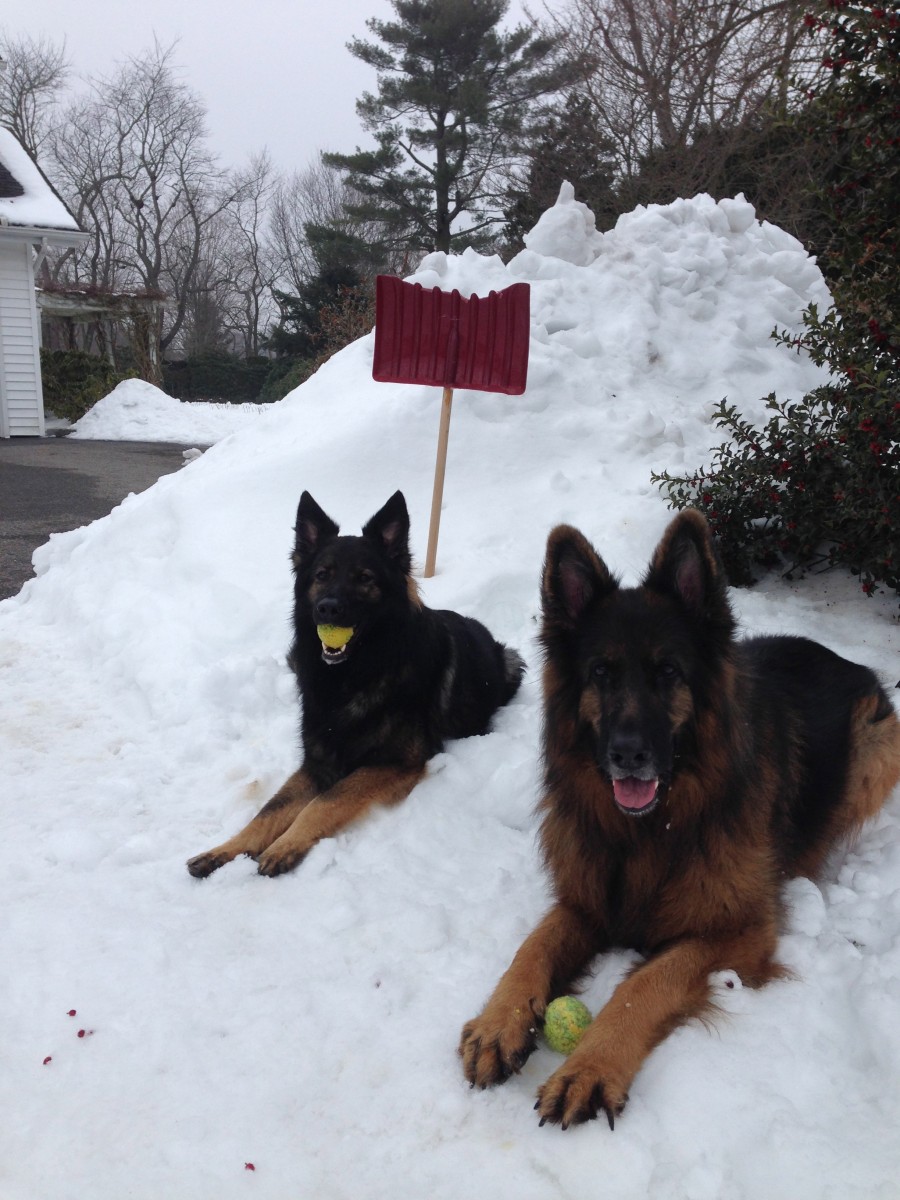 We are happy to announce our Leigha has been adopted by the Doucette family.  Leigha will be starting her training for Search and Rescue with her dad Russell and we'll be routing for her.  We'll keep you posted on her progress.  Go Leigha!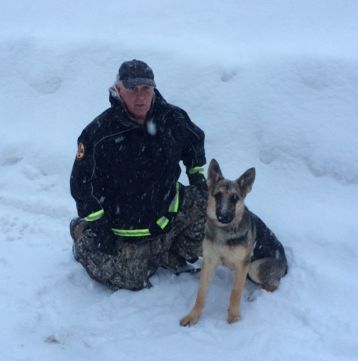 Hope enjoying her first snow days with her new family.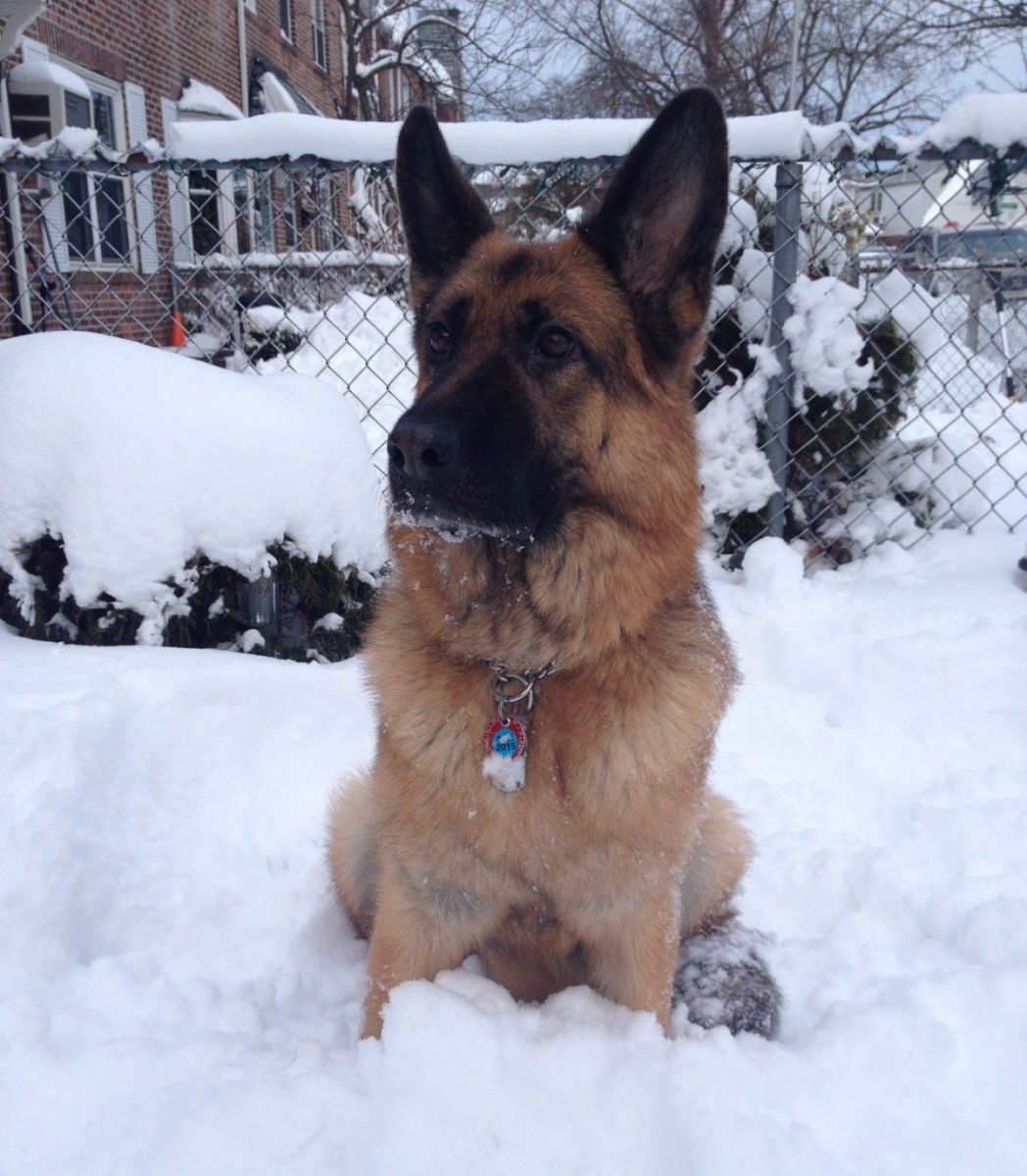 Here's my boy, all pooped out from romping in the snow and taking a walk with mom today.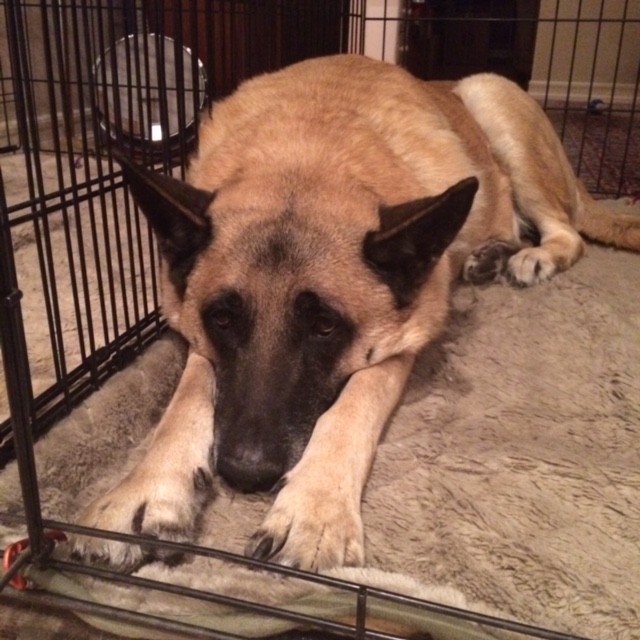 Woody is pondering this sweet boy. Today Harley brought Sasha a tennis ball and laid it at her feet. She declined.  🙂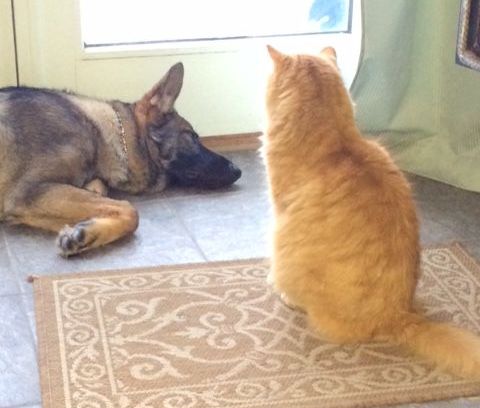 This is Cyrus (white) and his sister Jasmine.  This is an amazing cottage that Adrienne lives on a horse farm.  Is this just not the coolest place??  I want to live there!!!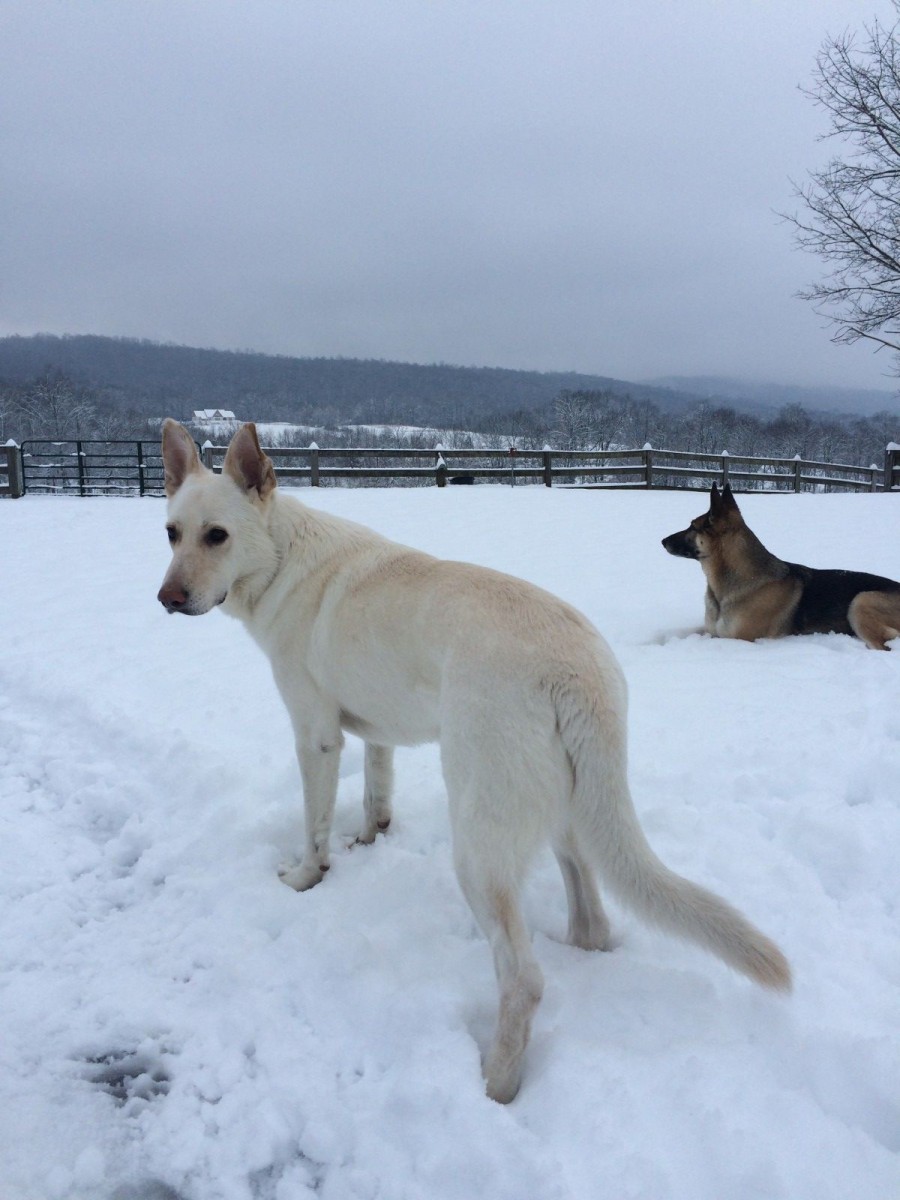 Our sweet Jenny was adopted 4 years ago and wanted to say "hello".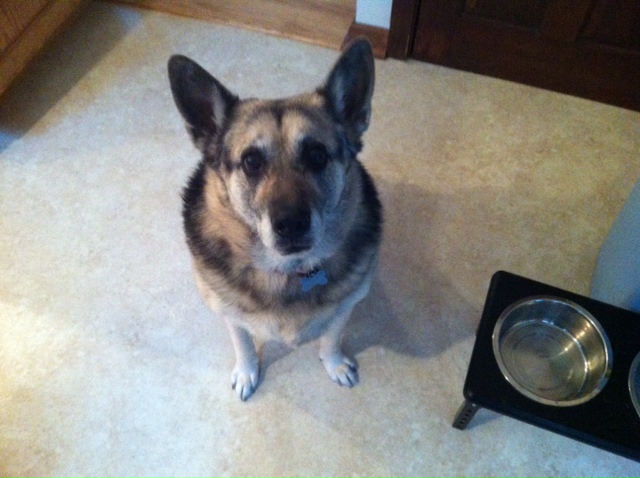 Tacko chillin' in Southern California after a hard day surfing…. tee hee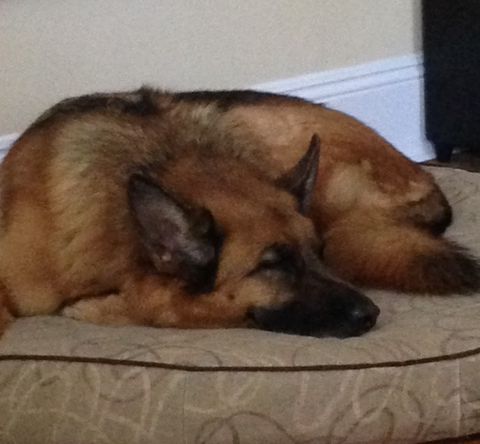 Harley and Sasha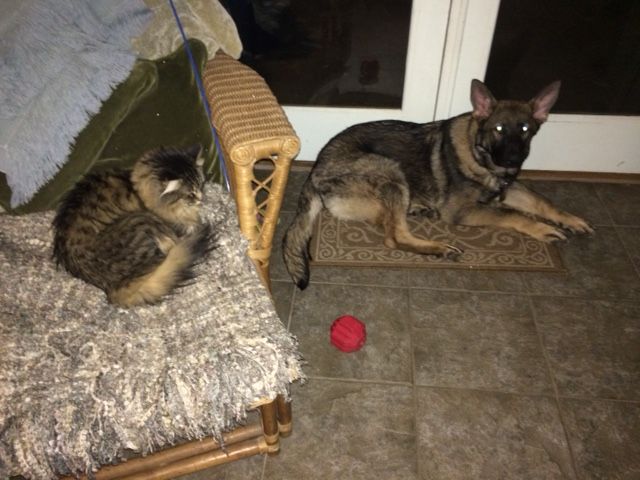 This is Juno in Alaska.  How's that for funny?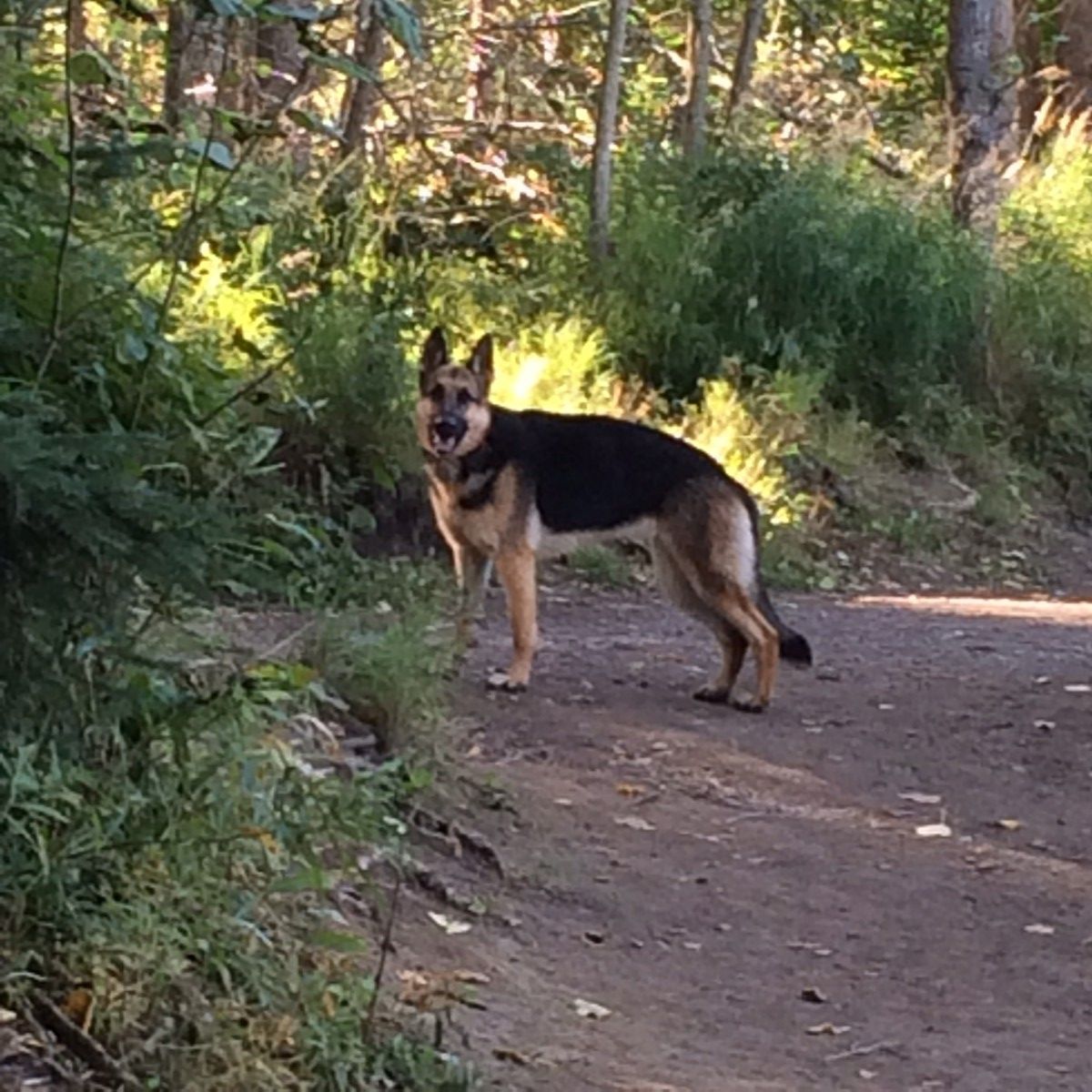 King Cody and his buddy chillin'.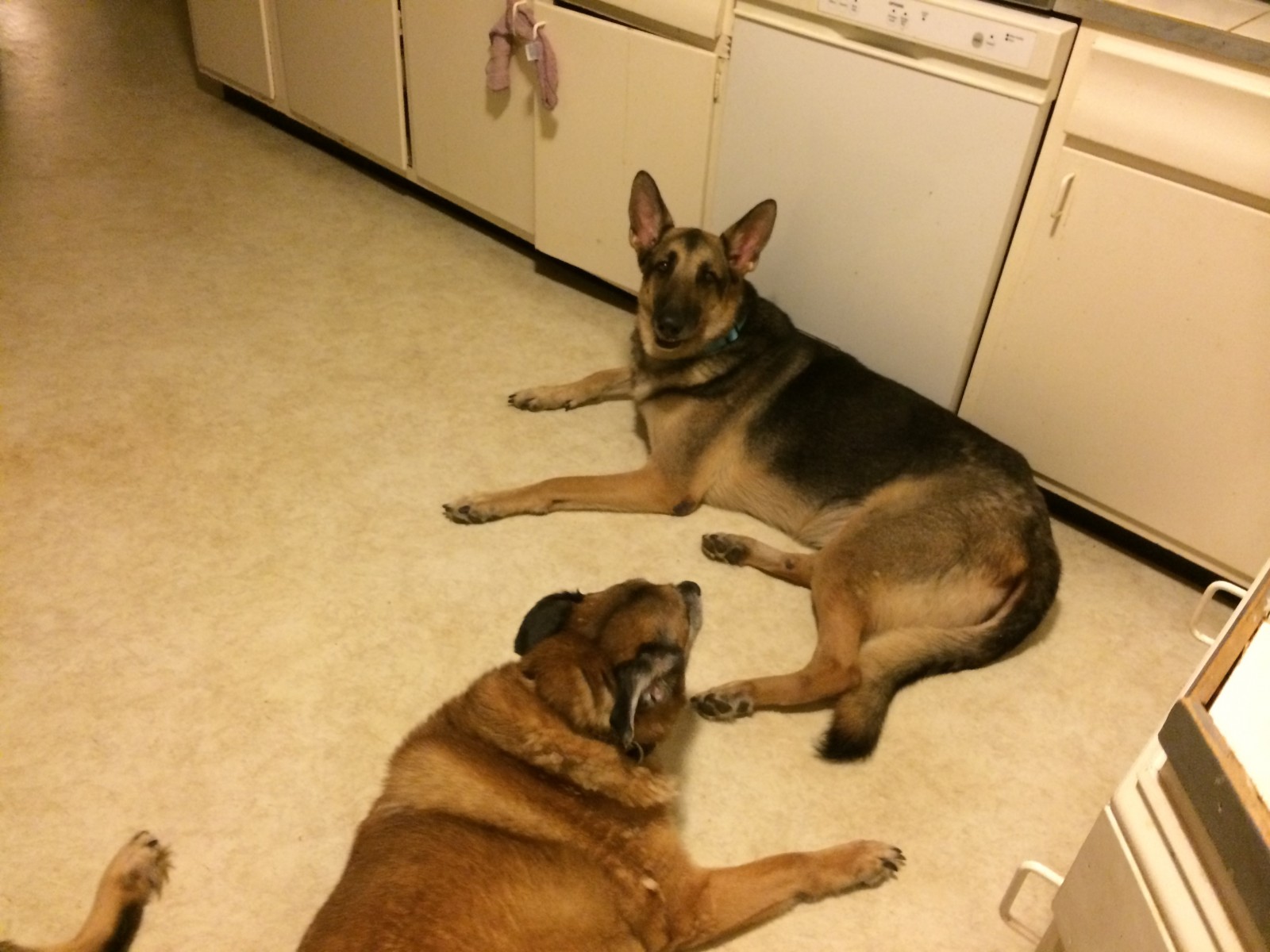 My beautiful Ellie finding the hottest spot in the yard to bask in the sun, her black coat wasn't enough, she needed a black carpet too! Love my crazy dog!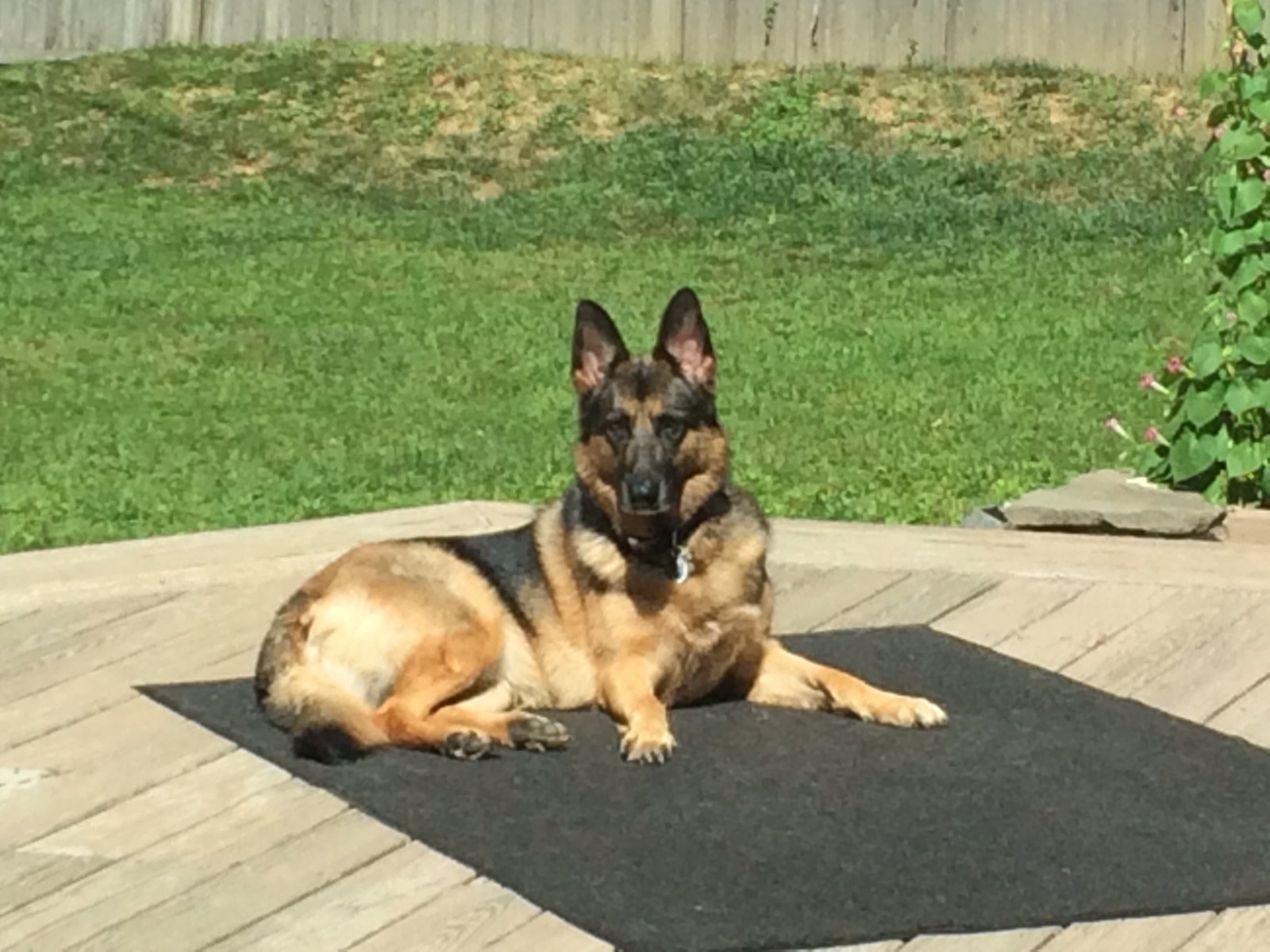 1st toy sophie was gifted with. Her beloved blue football. Still in good shape–from 2006!! Such a good girl my Sophie Love.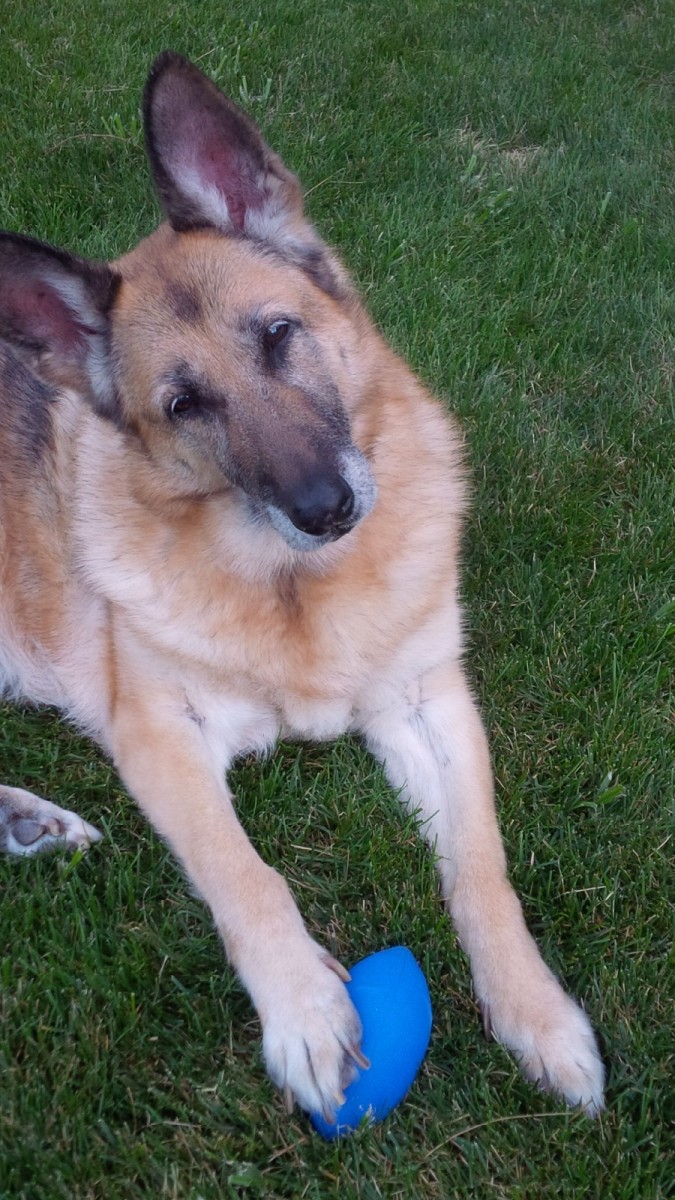 Ani is a mom again….foster mom that is!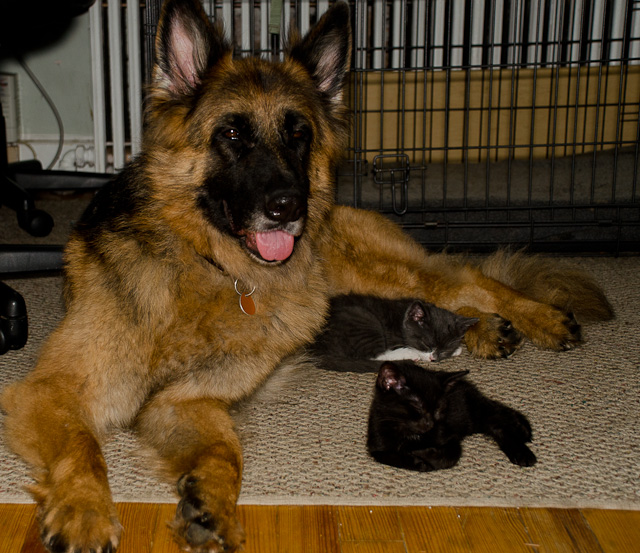 Cyrus (L.) , Jasmine, and their poodle friends at Glen Onoko in Jim Thorpe PA.  He even tried to swim a little bit.  He is currently taking a well-deserved nap on his favorite dog bed.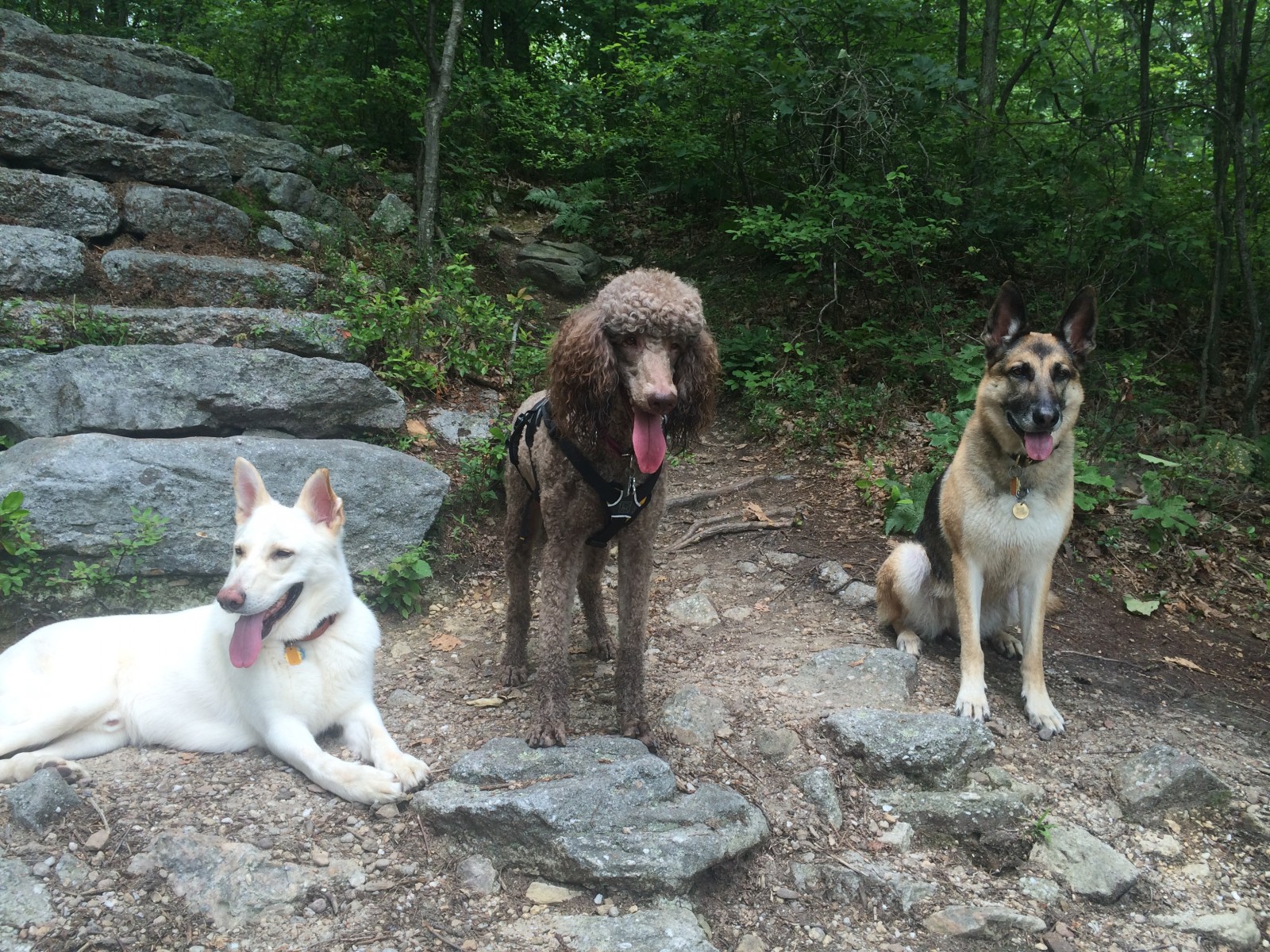 It's Lucy's 9th birthday.
And looking quite grand after such difficult back surgery.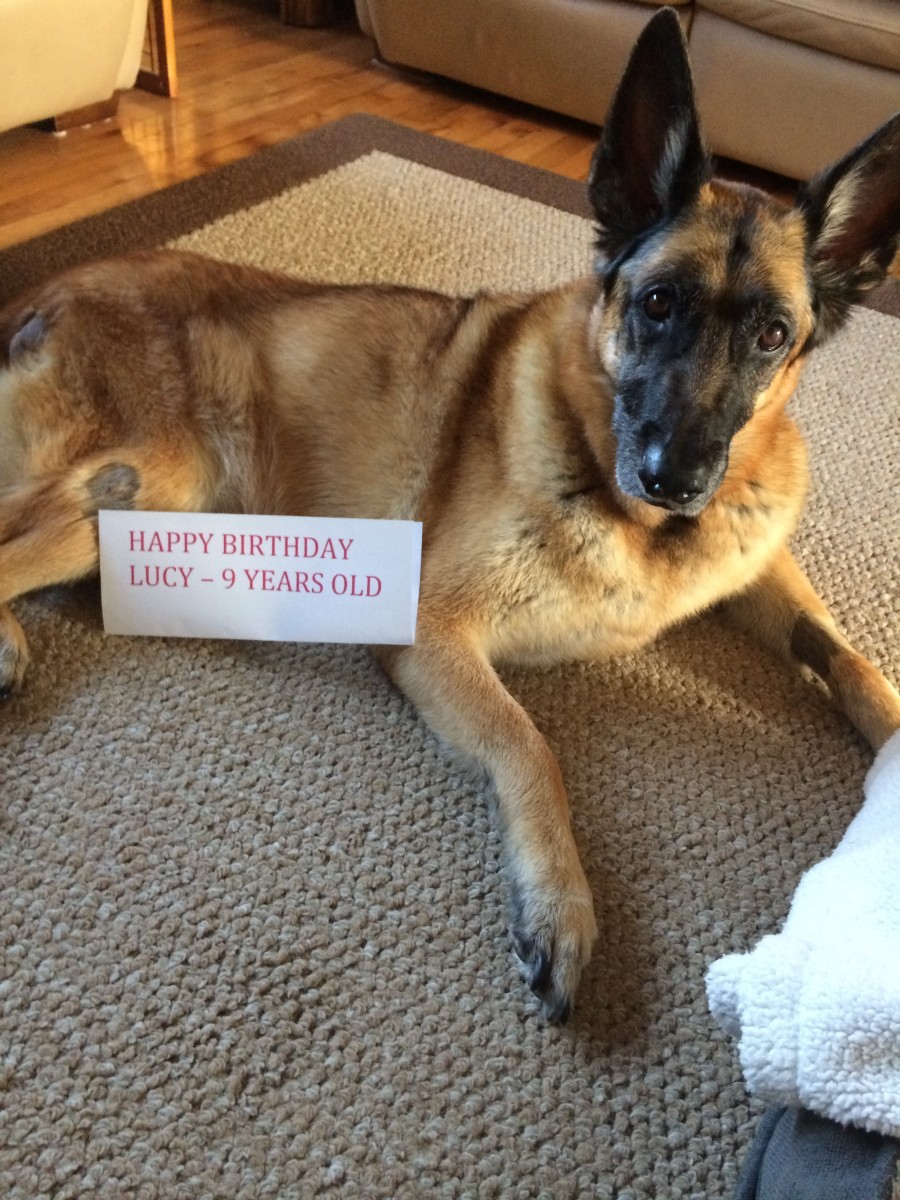 Reign and Sophie, BFF's!
      Kai and Jax.  North, West and South covered !!!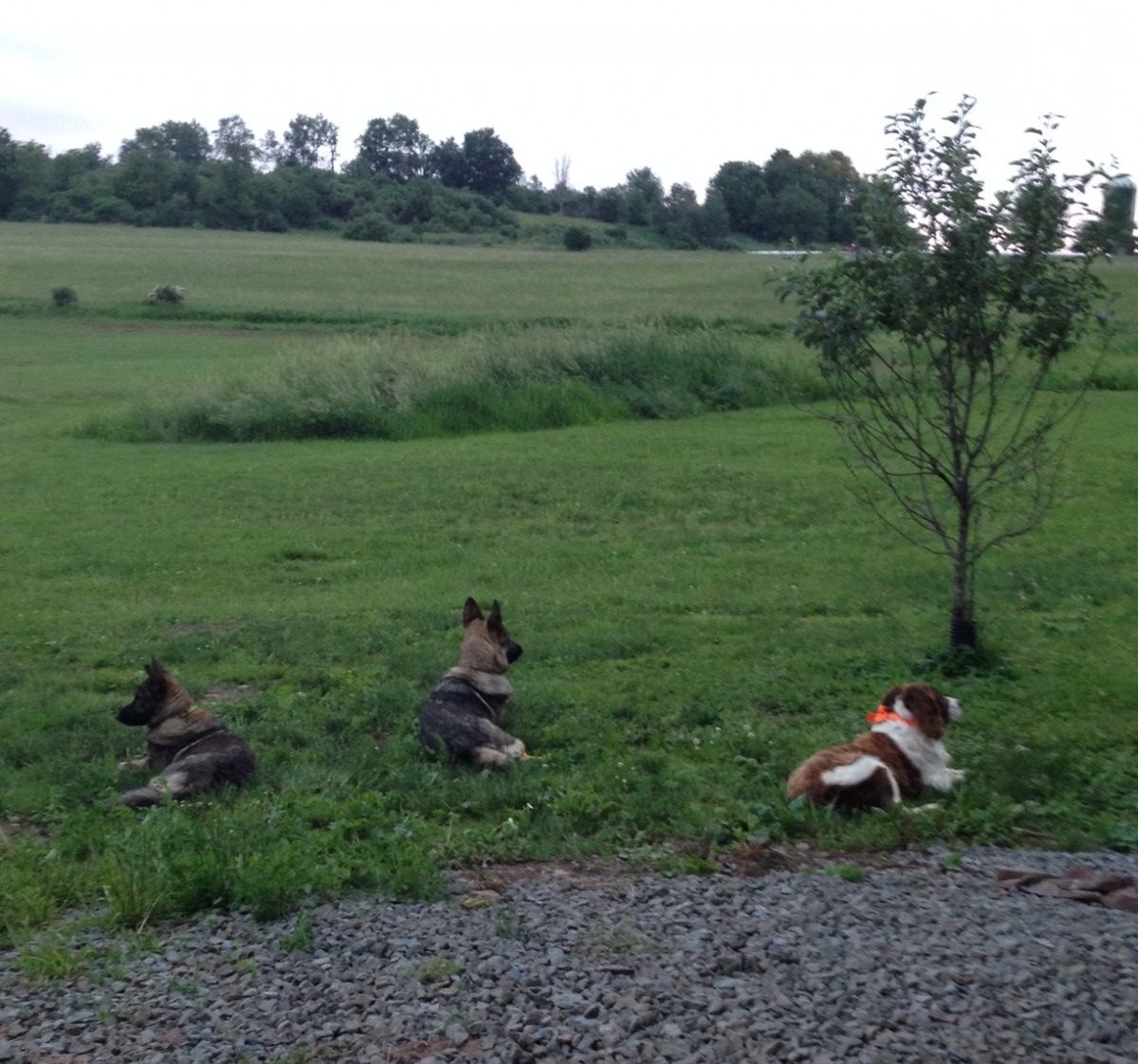 The laundry in this house never ends, I think I should be re-homed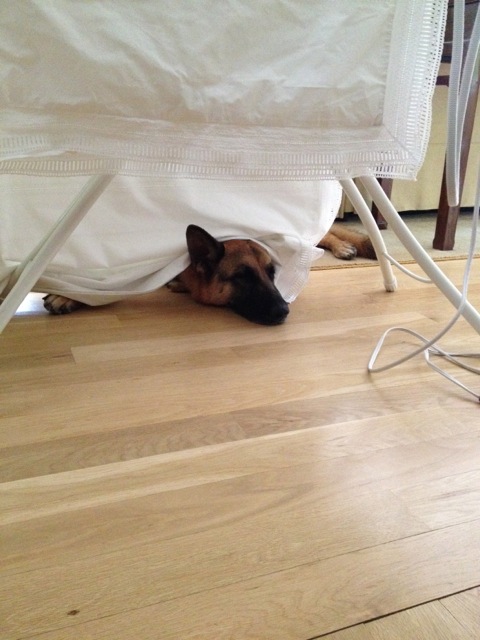 Kenny on his daily hike in Oregon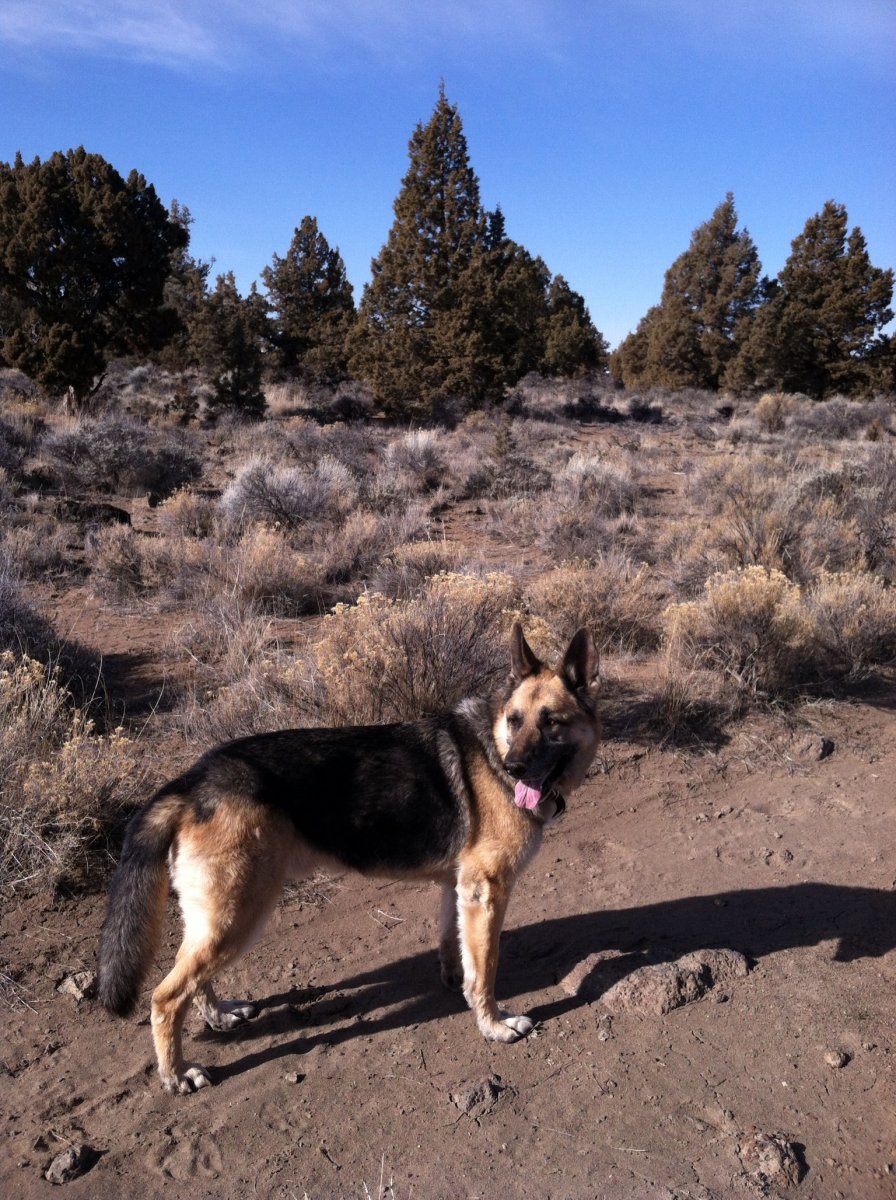 These are Harley's (bottom right) brother and sister.  The female Rottie rules!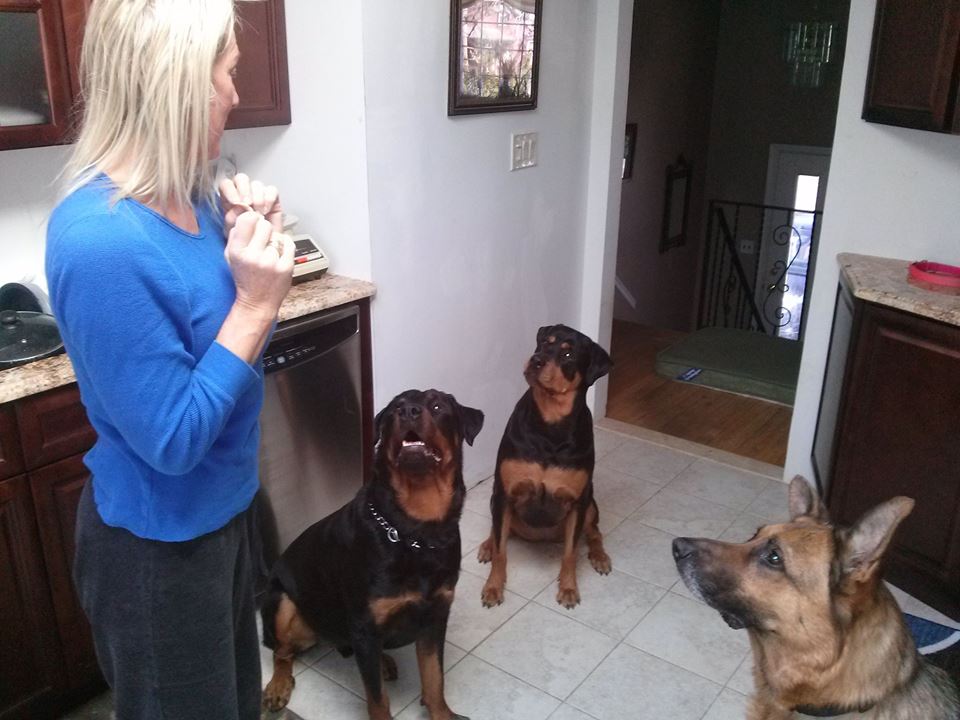 Jax looking quite relaxed and handsome surveying his domain!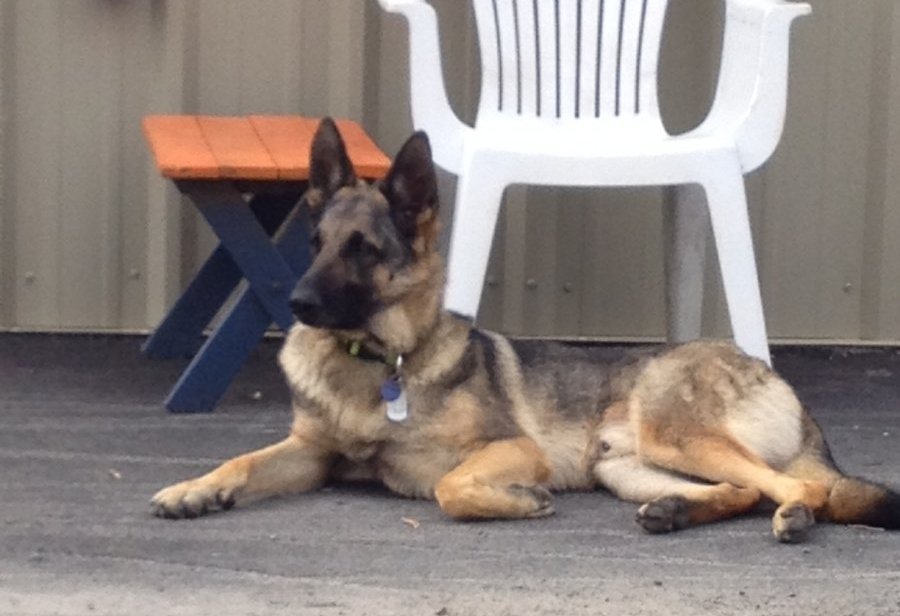 Jax after a rough day of play.  Want to come and cuddle with him?
Happy 'Gotcha Day' to Rye!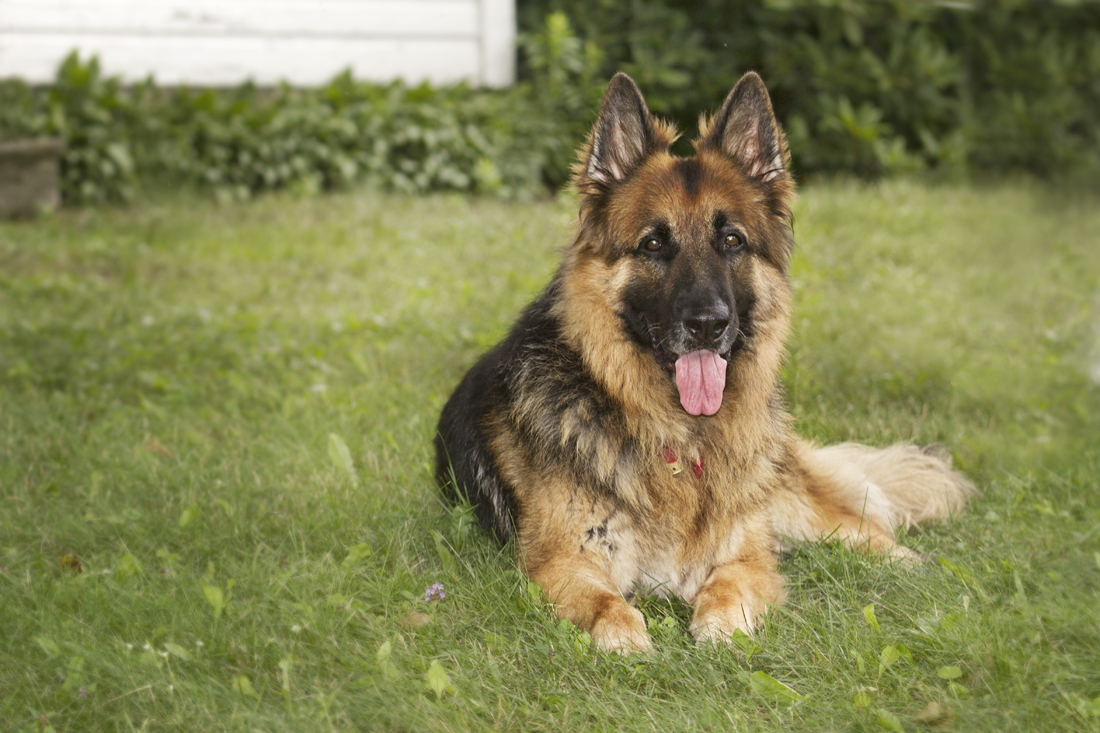 Max and Bella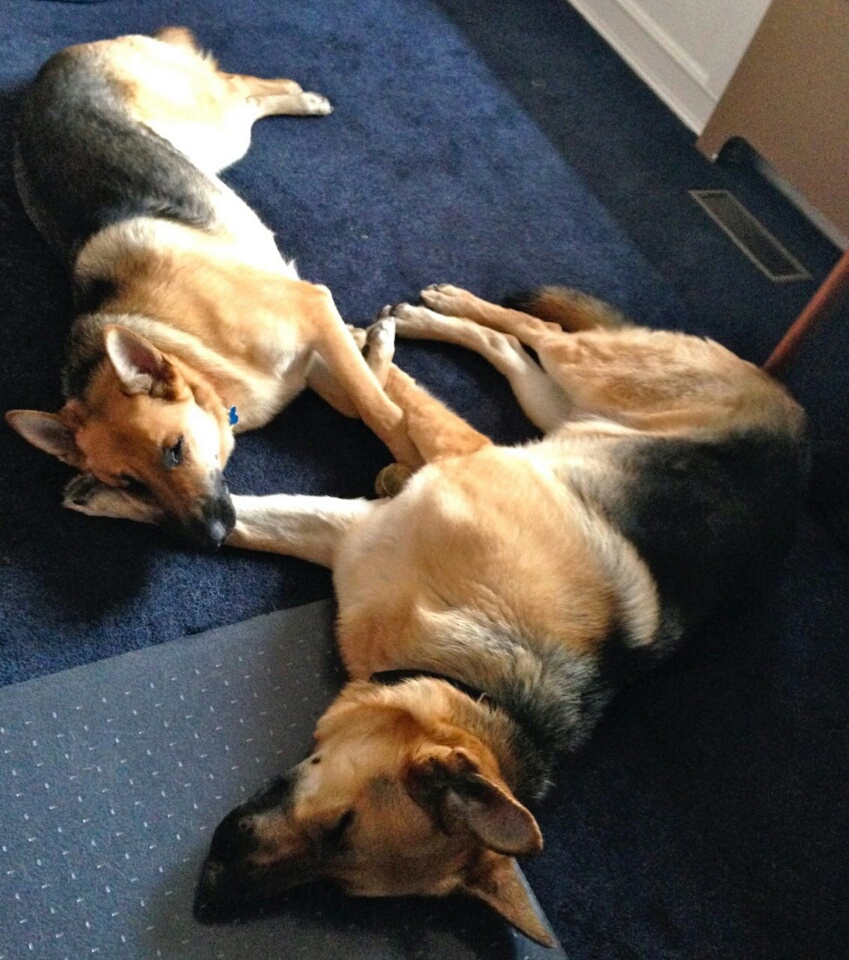 Riley out for a stroll in CT today.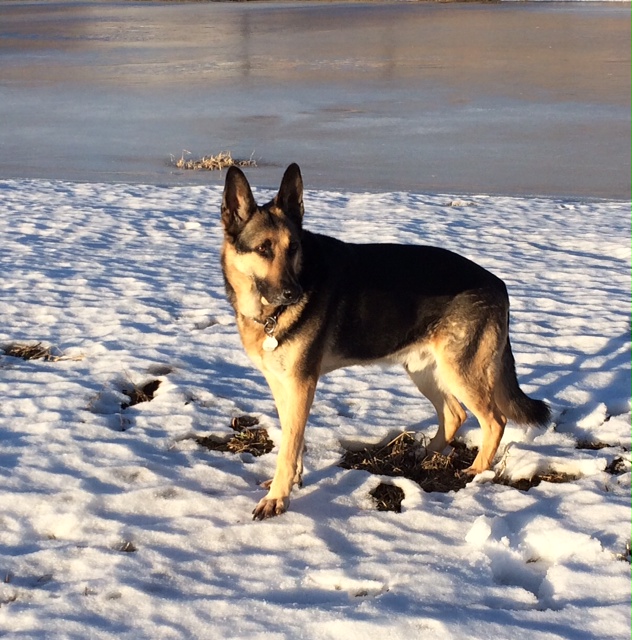 Private Eye Milo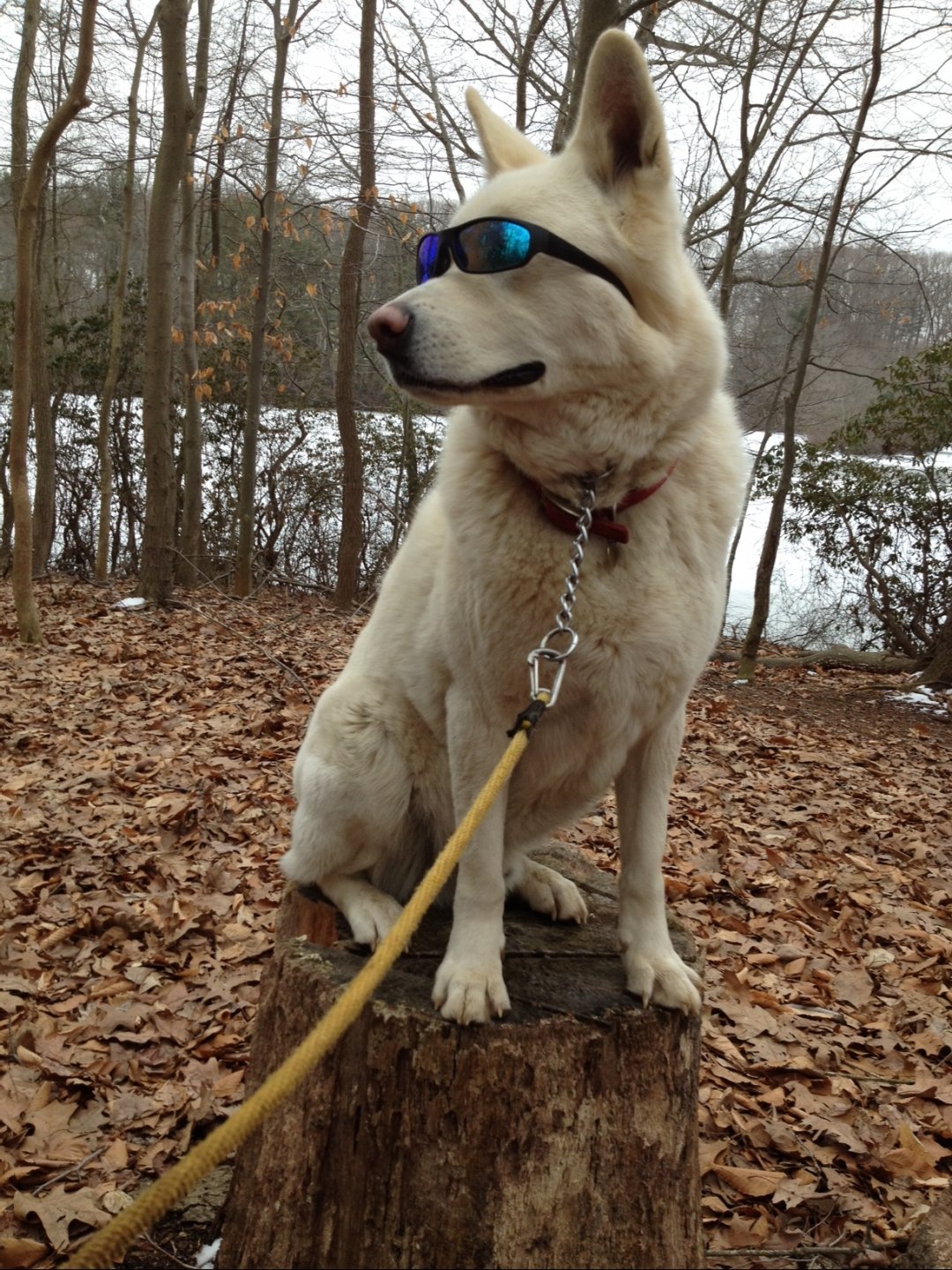 Reign snuggling in for the night with his BFF.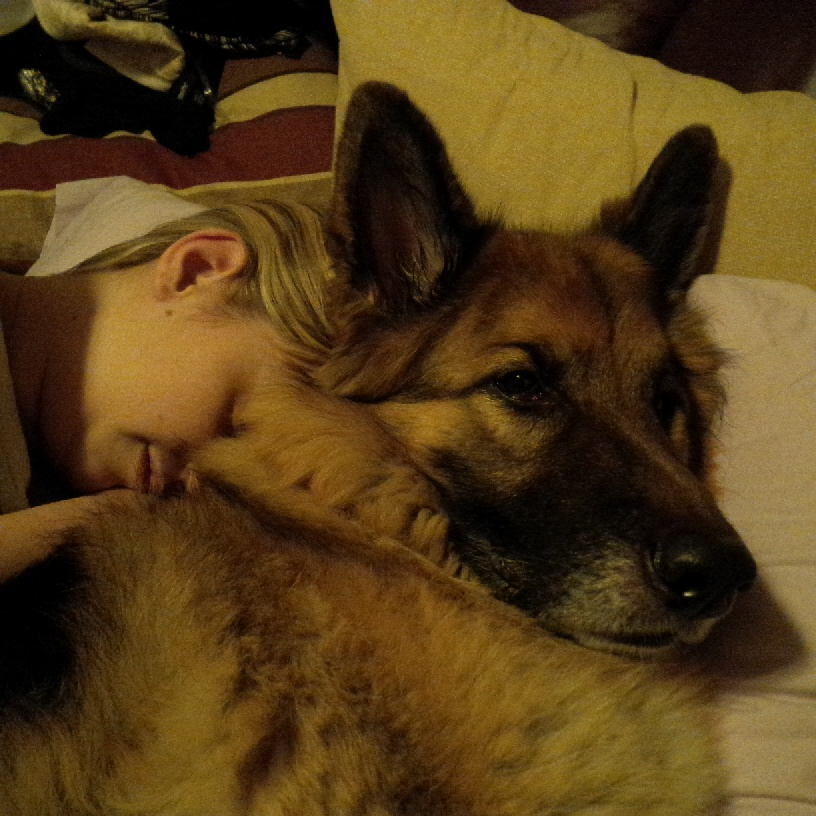 This is Harley, hanging out in front of the fire during the snow storm.  He is quite content to enjoy the fire and be snug and warm with mom and his kitty brothers and sisters.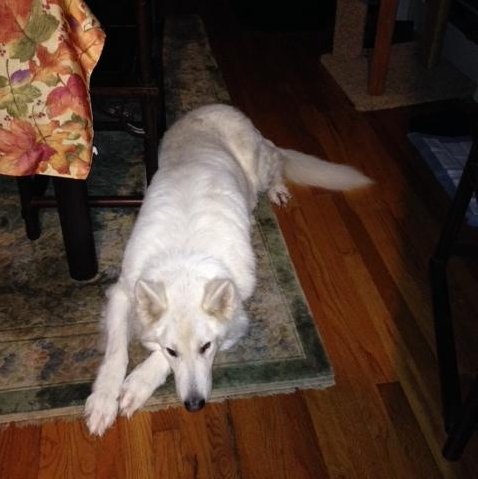 Do you think Sophie likes her toys?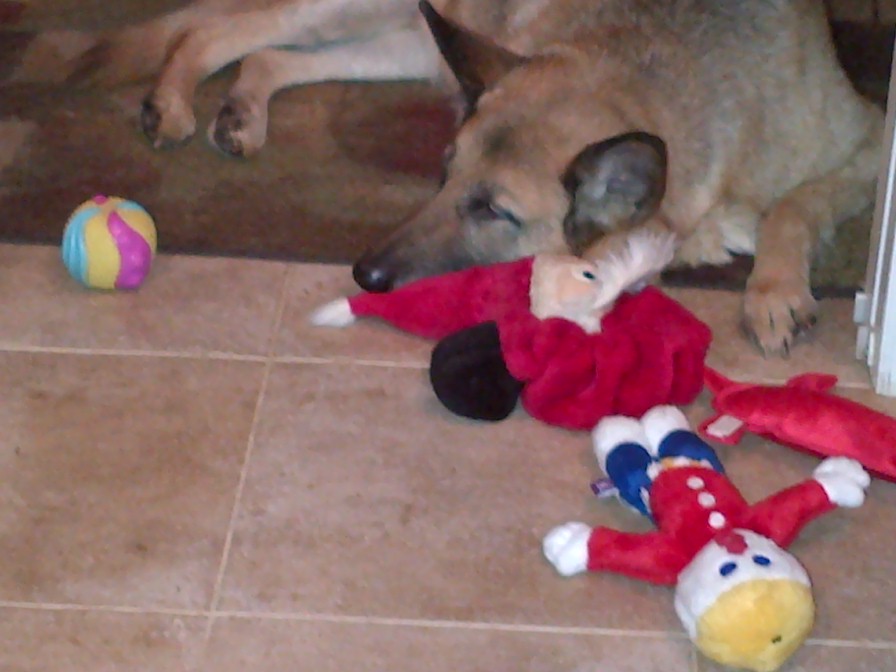 Zeus enjoying the snow today.
 Zeus and his big sister Kristi loving the snow
 Fraya and Quanty having a date night and sharing bones.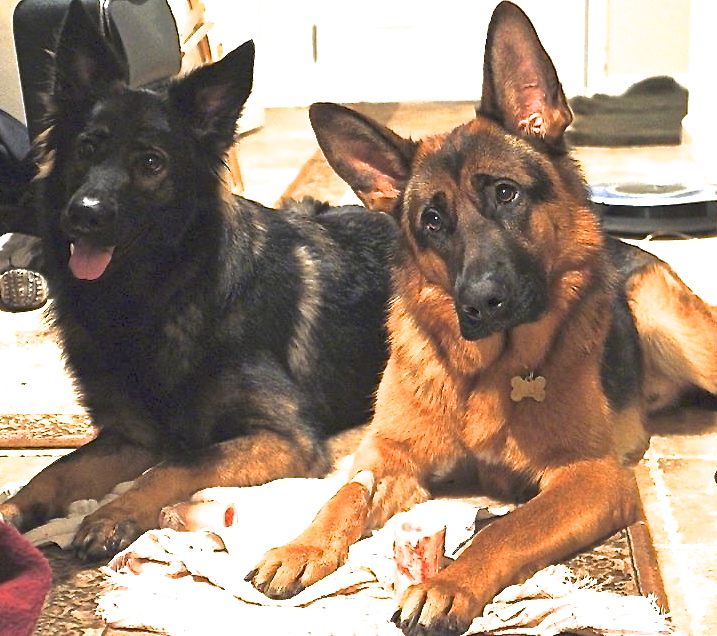 Maya getting ready for the holidays.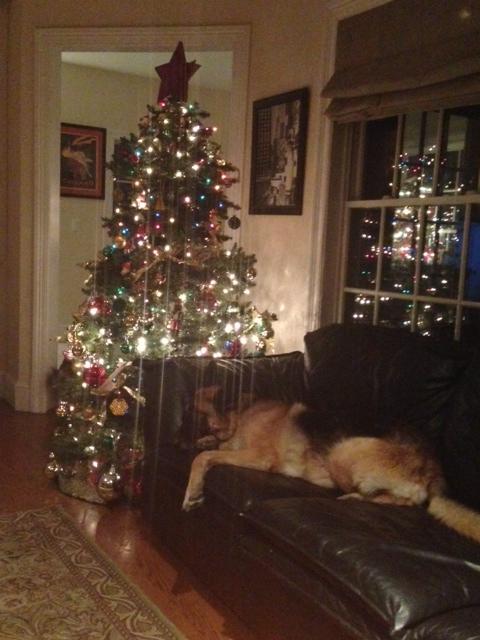 Reign and Sophie hanging out with mom.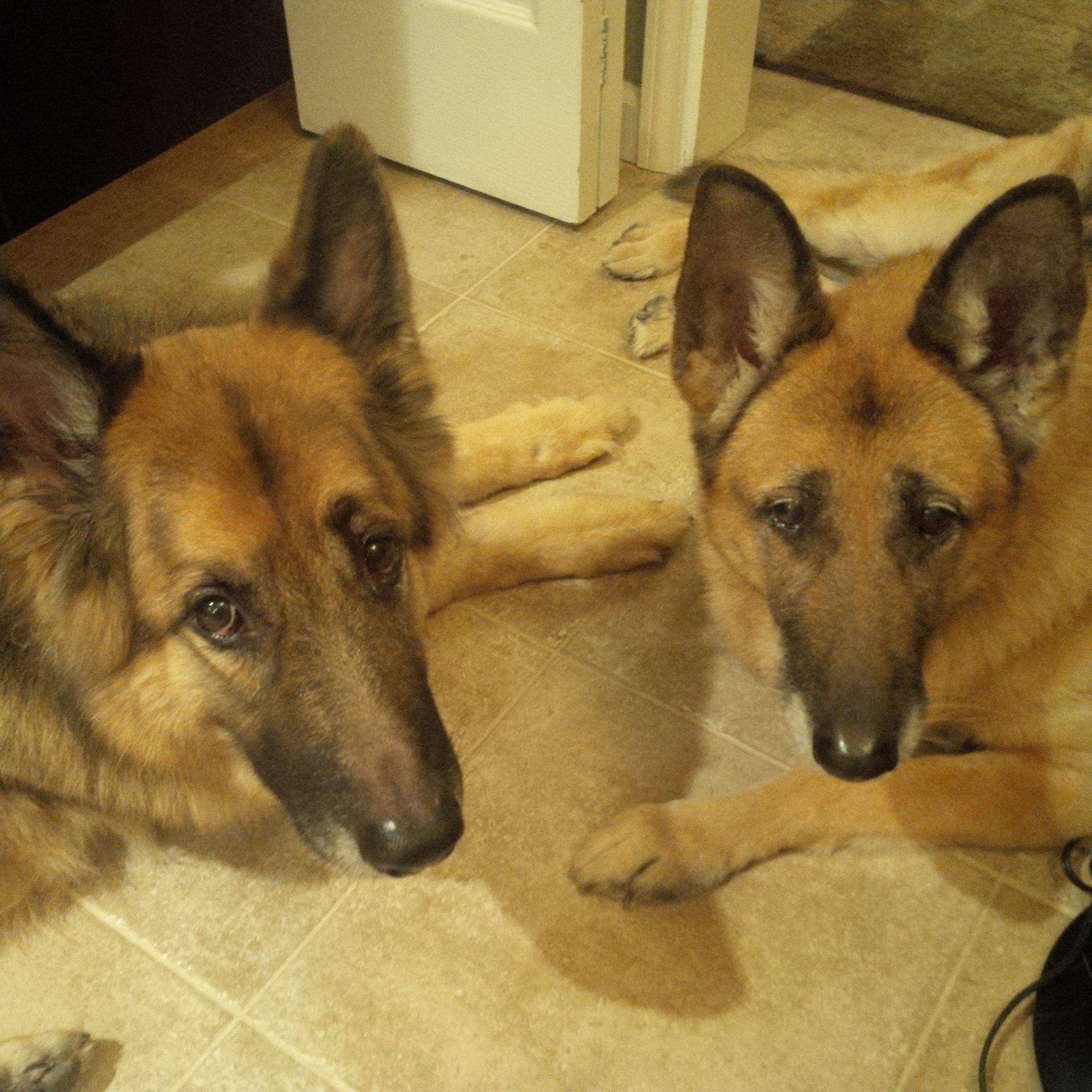 HAPPY 4th BIRTHDAY TO OUR CALI !!!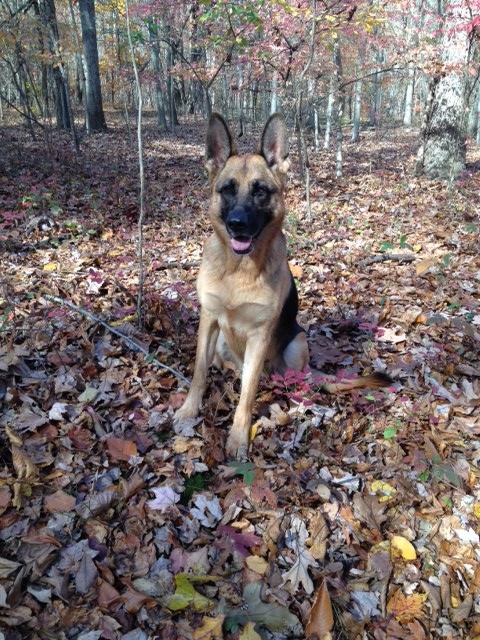 Reign and Sophie practicing for Halloween.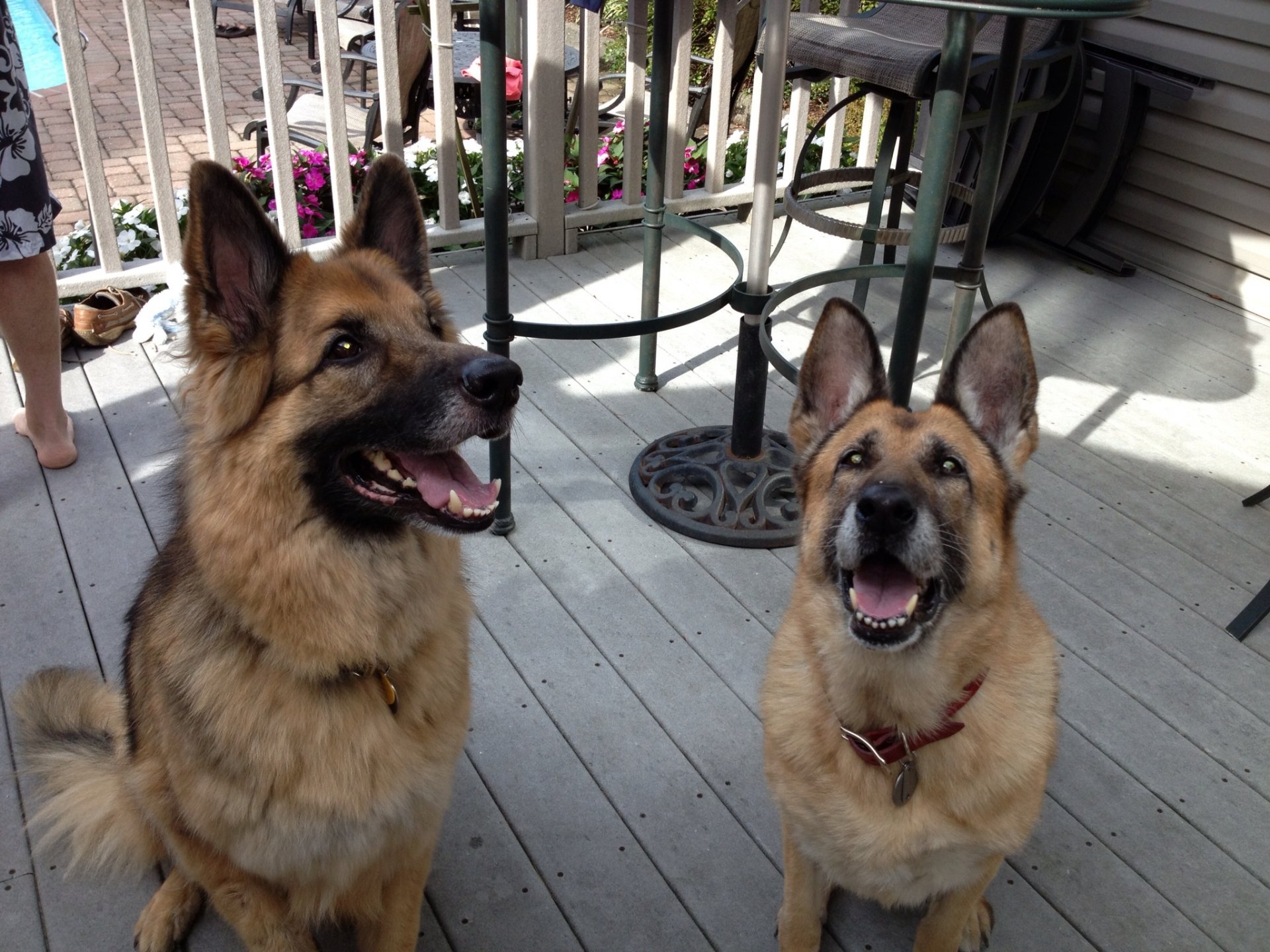 Quanty turned 1 year old today so he and his mom celebrated…..
That is a liver and peanut butter cake.  Yum!!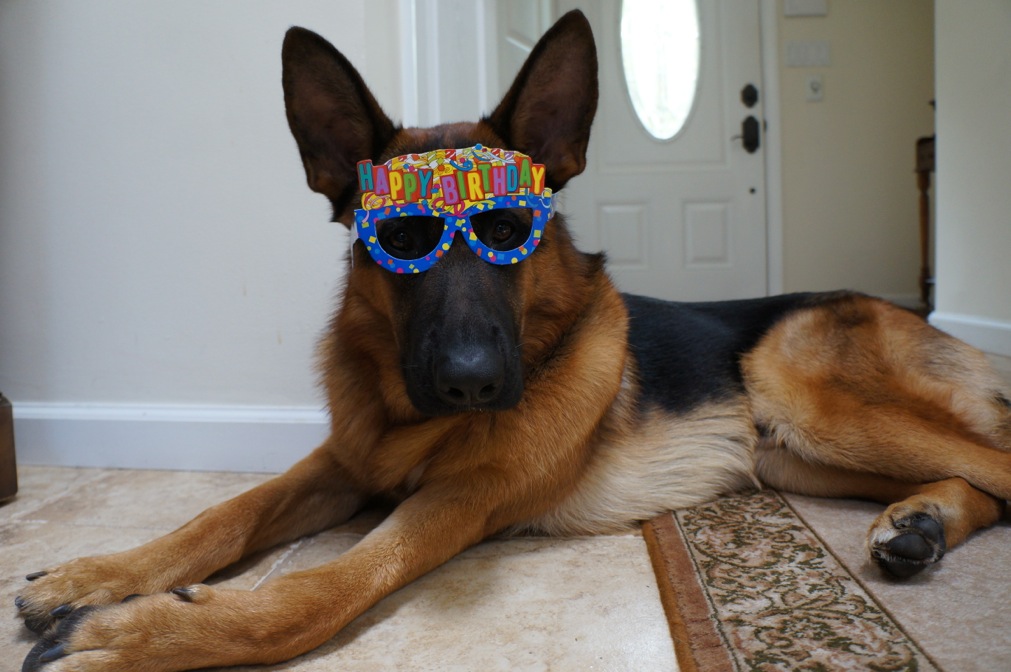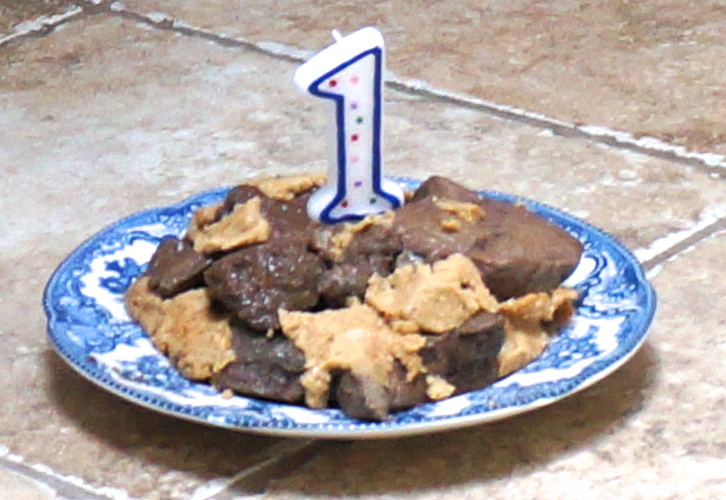 Jax and his sister Kai, relaxing after a long day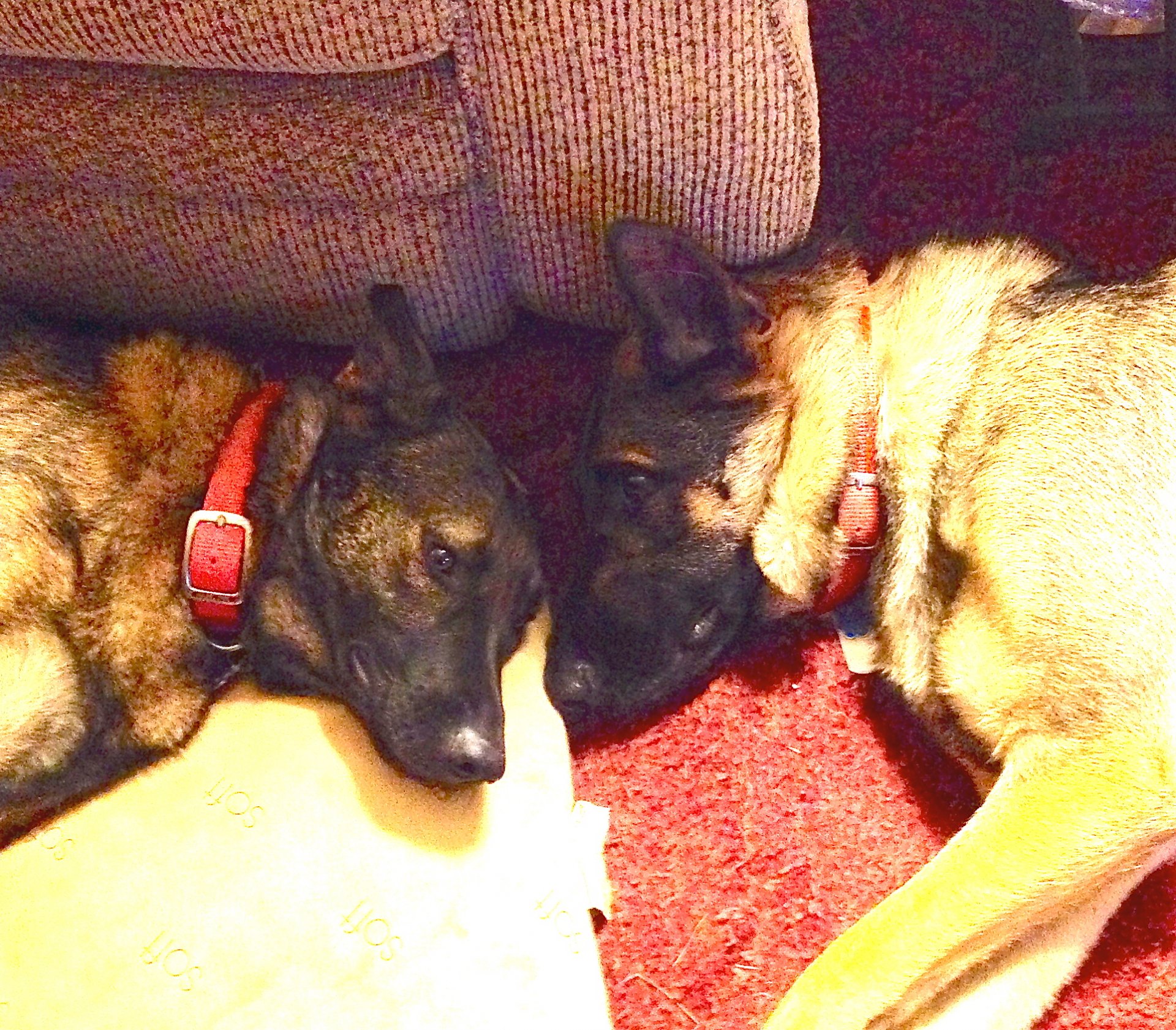 Hank and his mom Carolyn at a fundraising event.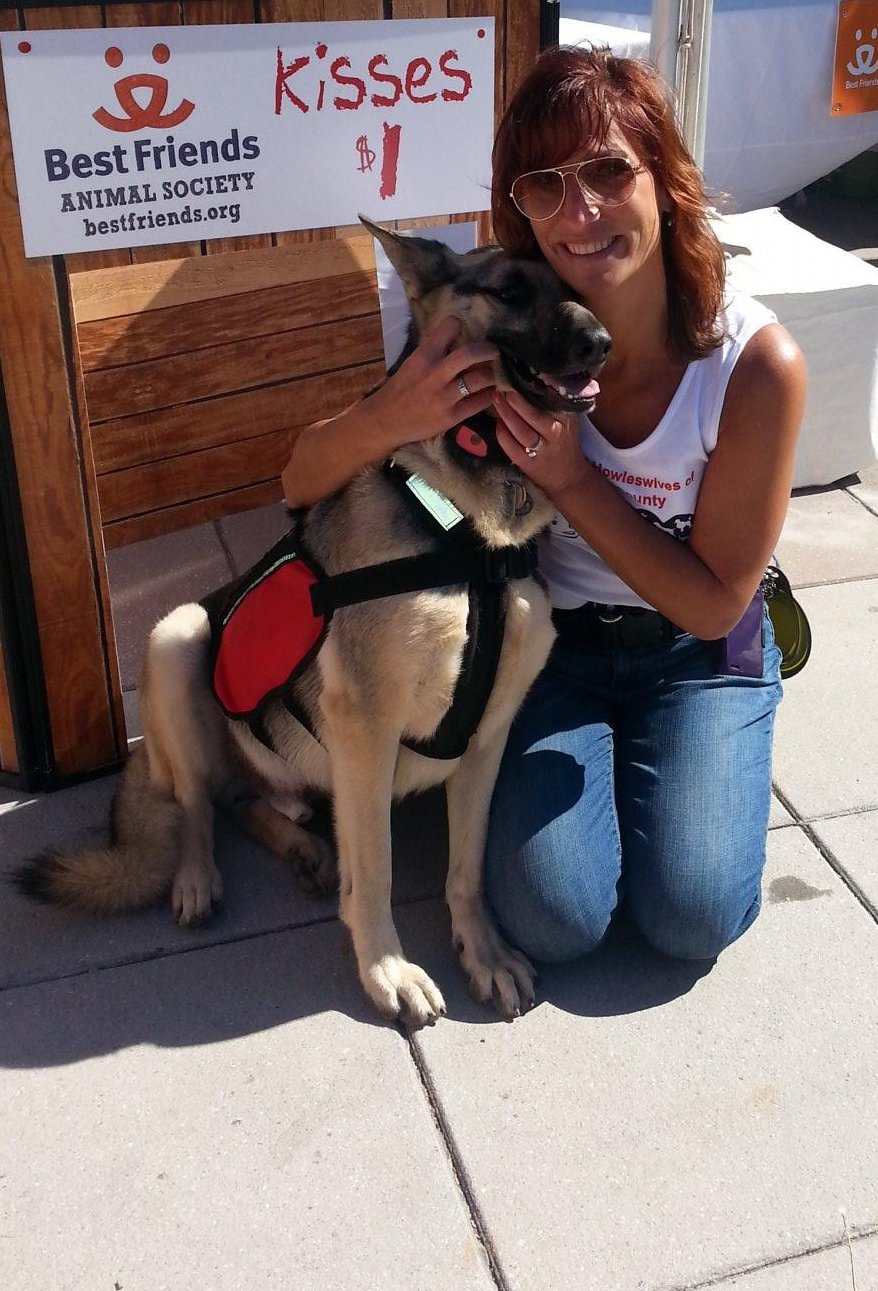 K-9 WINNIE sure enjoys his down time!!!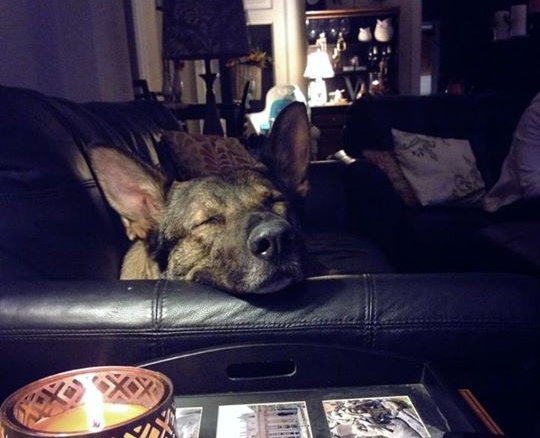 Congratulations to Juno and her proud mom on your graduation from obedience class.  Good job!! We are so proud of you.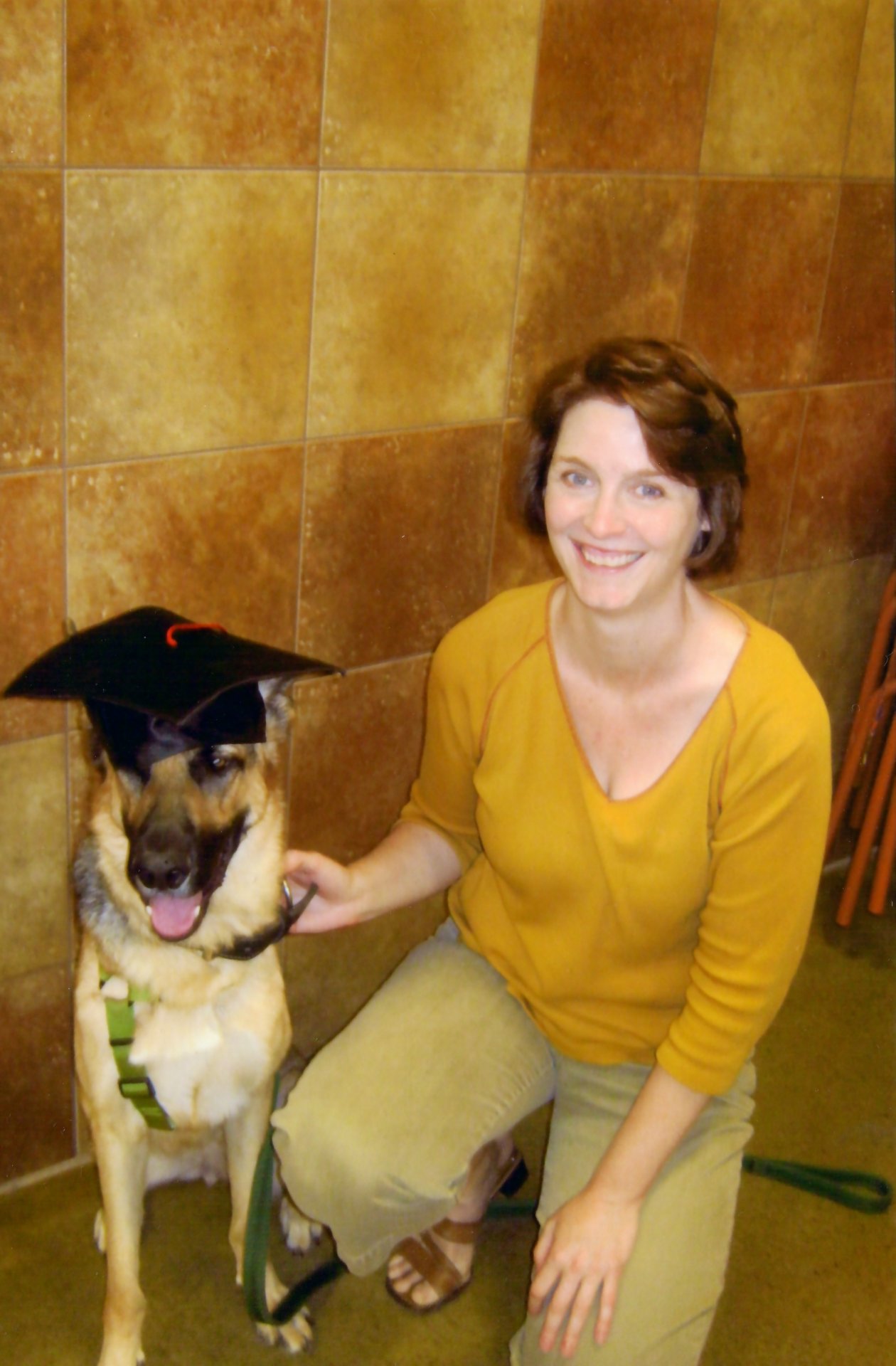 We welcome with love our new girl Phoebe. Thank you Shepherds Hope!!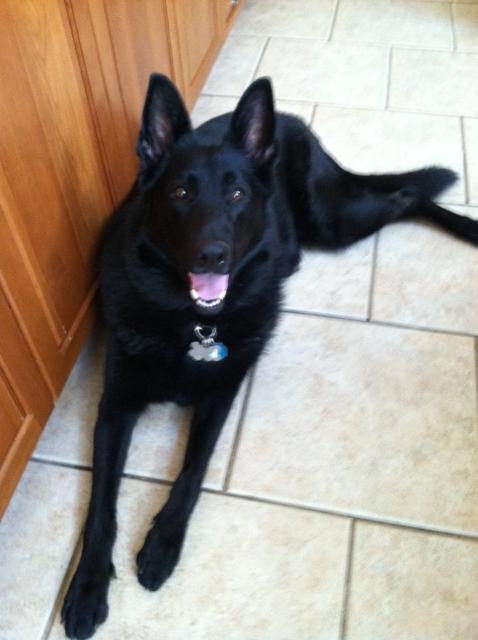 Phoebe in her new home with her brother Dax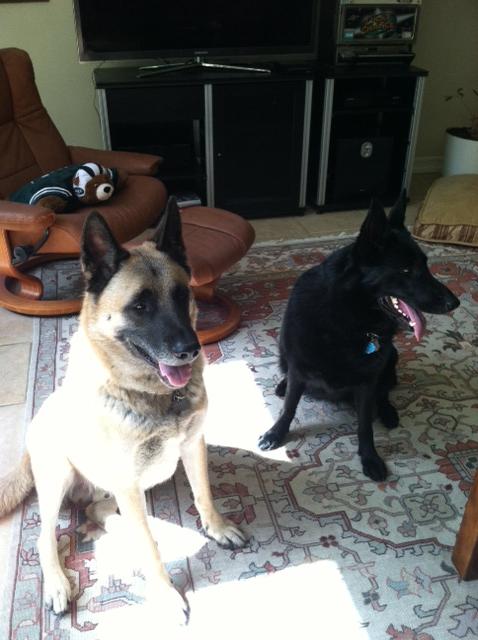 Leika and her big brother Rocco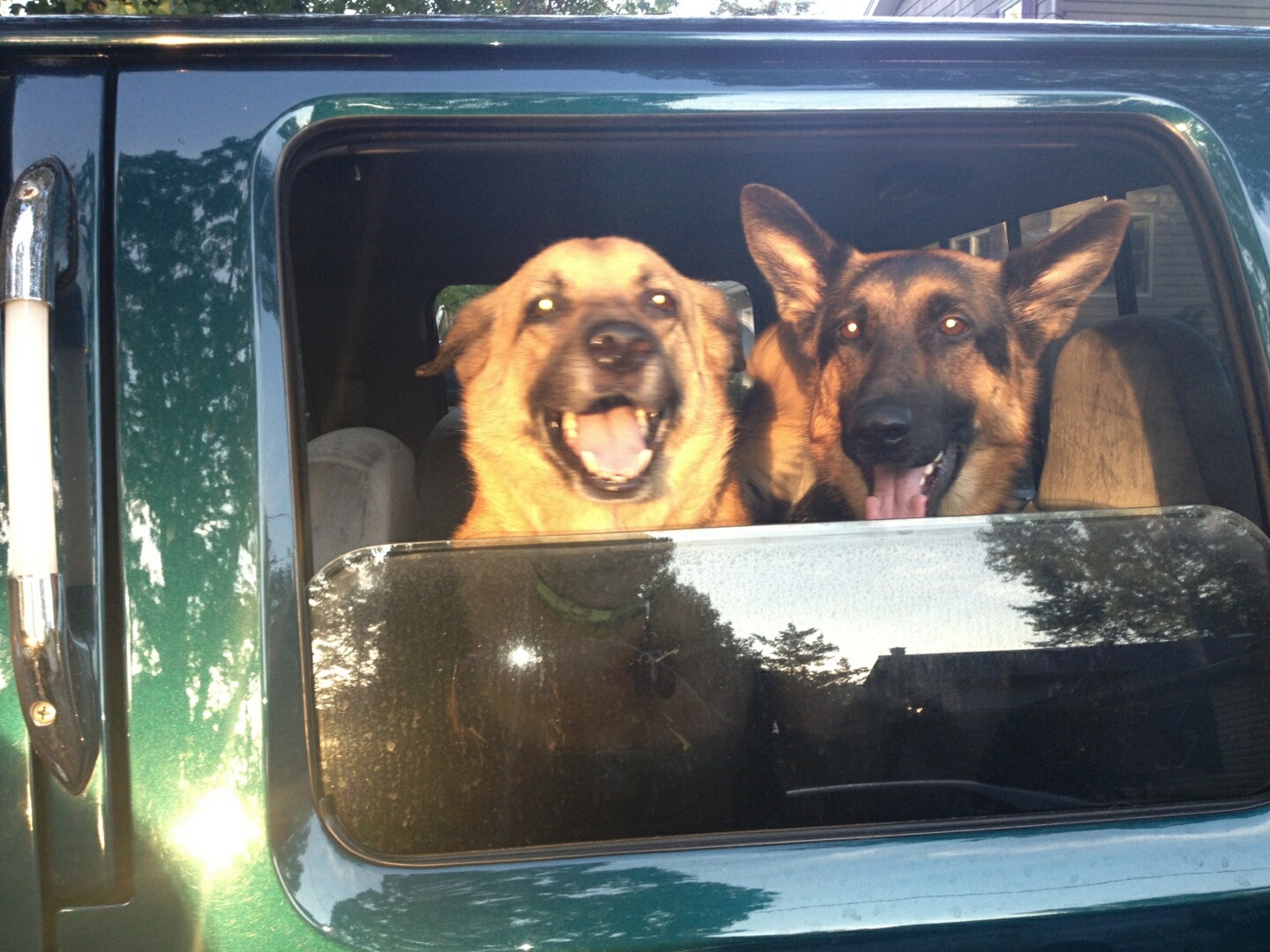 Abel on summer vacation waiting for K-9 Class to begin!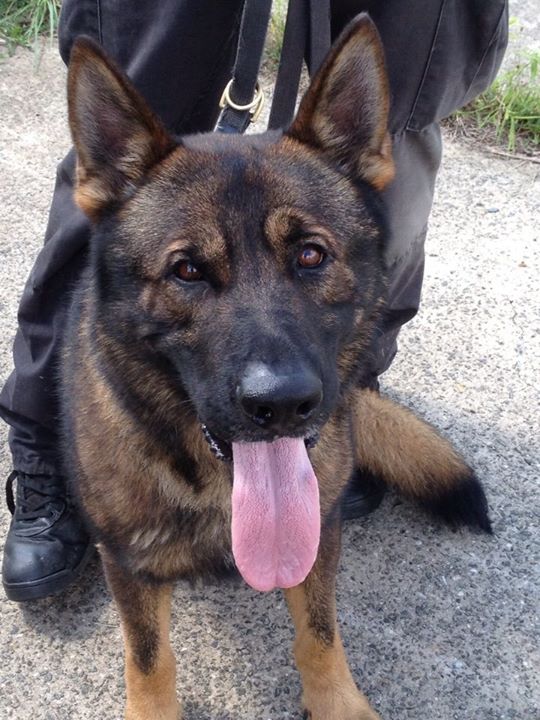 Chester on vacation with his family.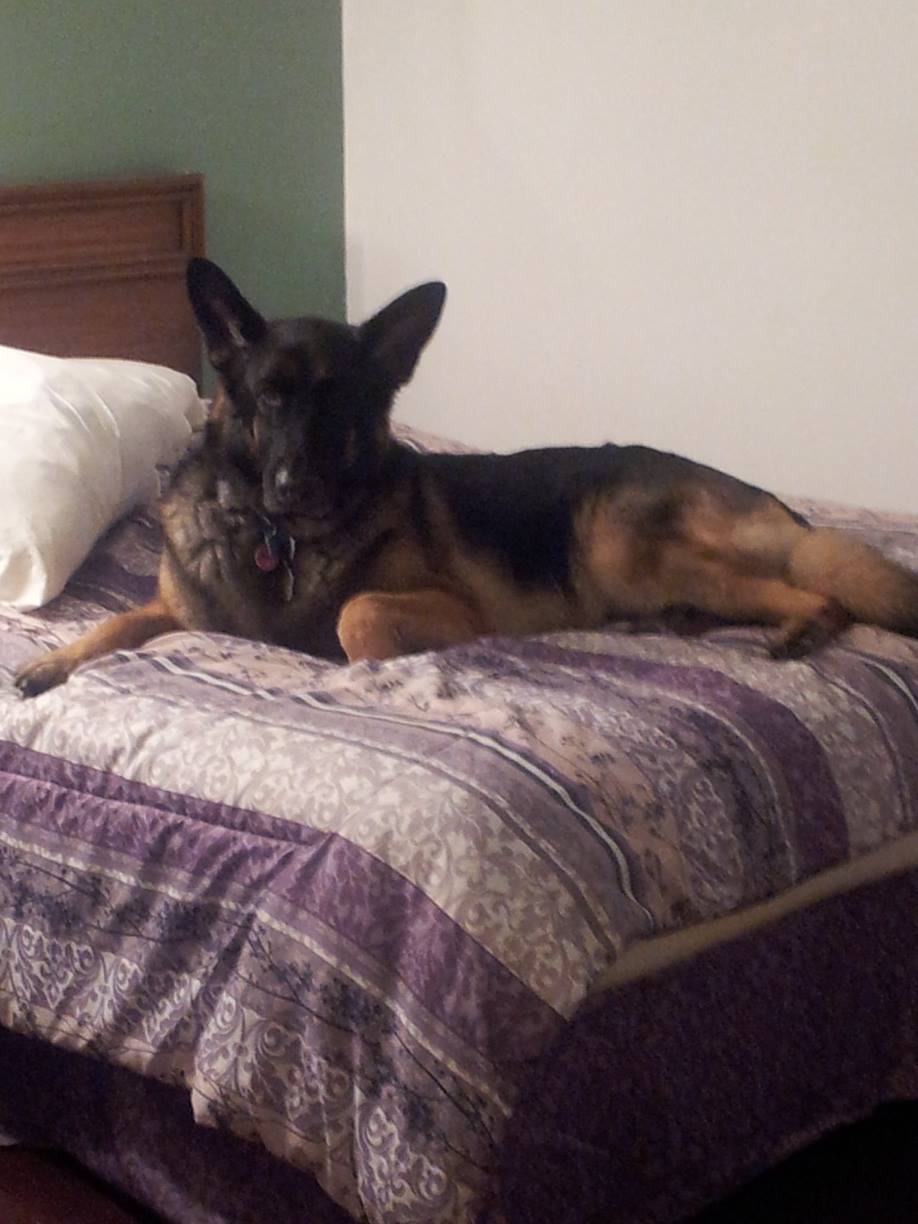 Rye vacationing in PA with mom and his brother.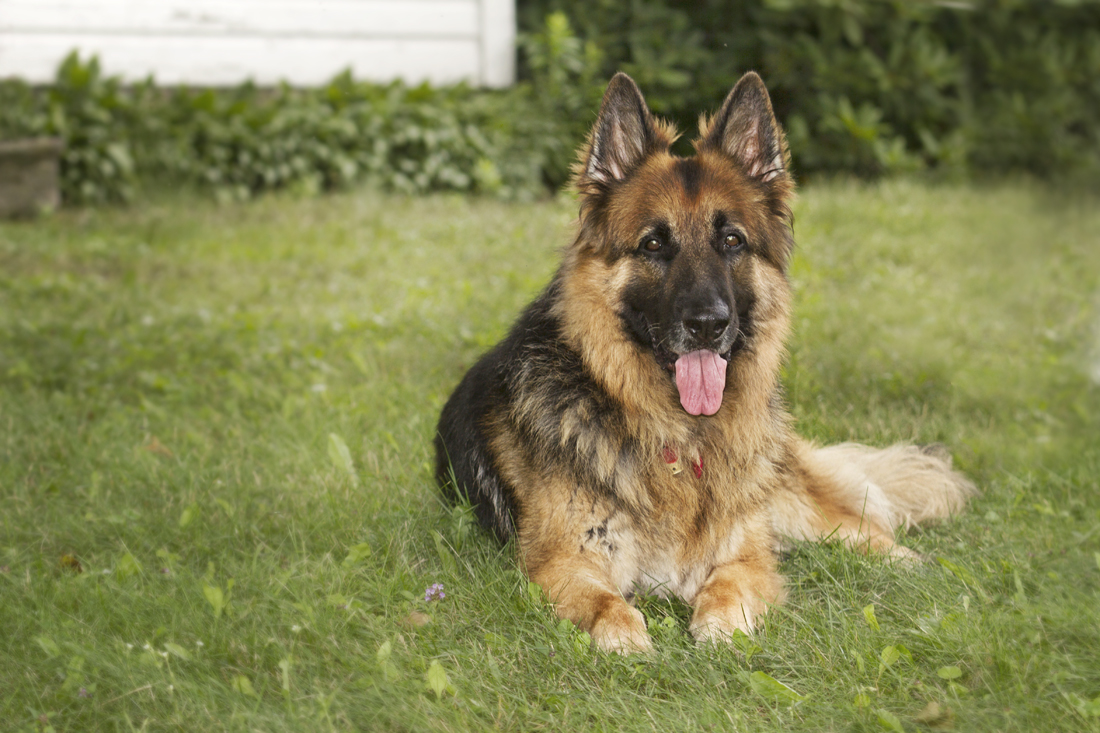 Nikki cooling off with her ball.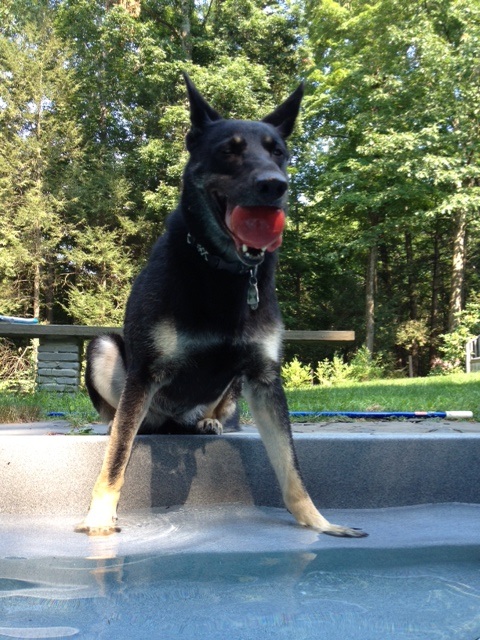 "Cruz hanging out with his K-9 Buddies"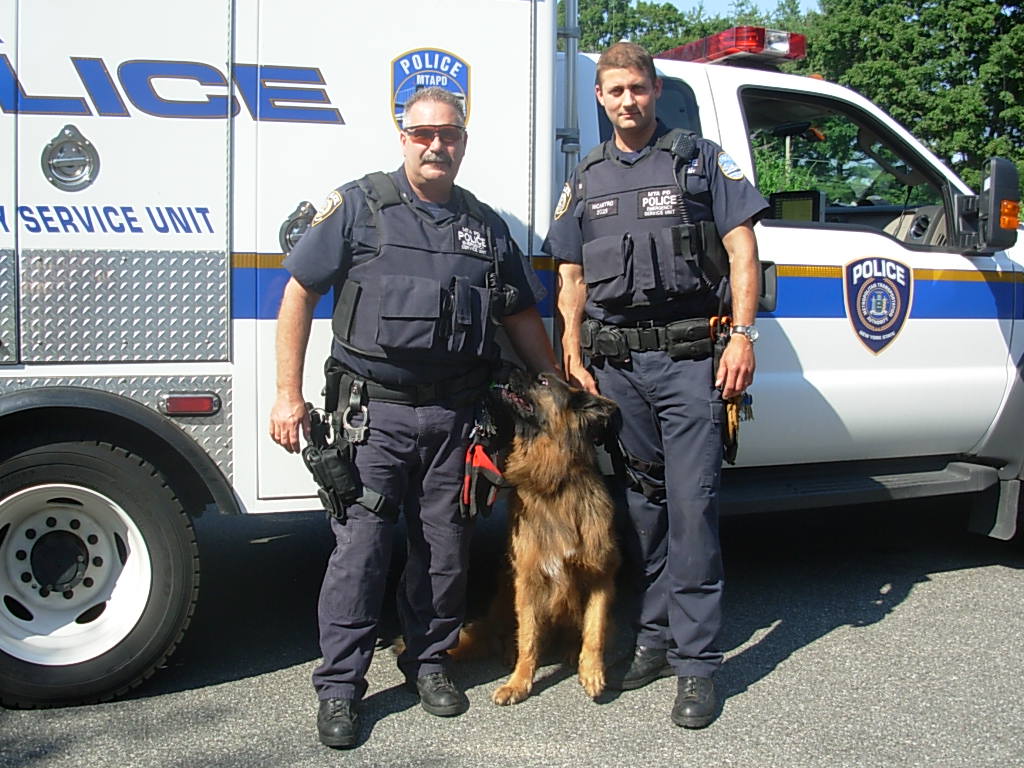 Max and his new little brother Willie, hanging out
 Zeus and Kristi buddies forever.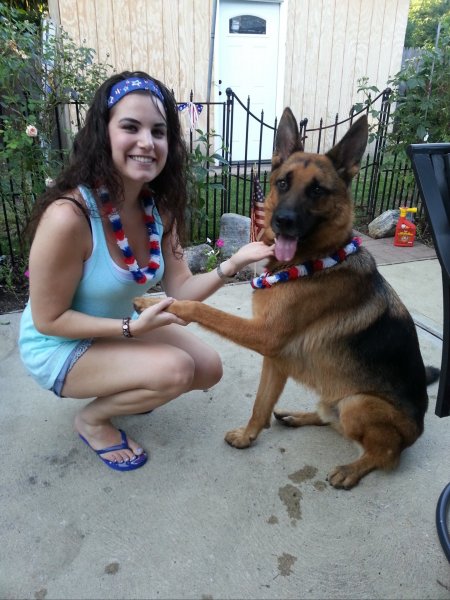 Wishing everyone a Happy and Safe 4th of July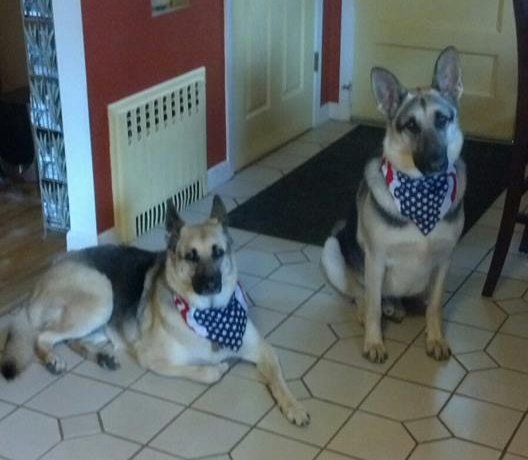 "Jax with his family for a camping weekend in the country."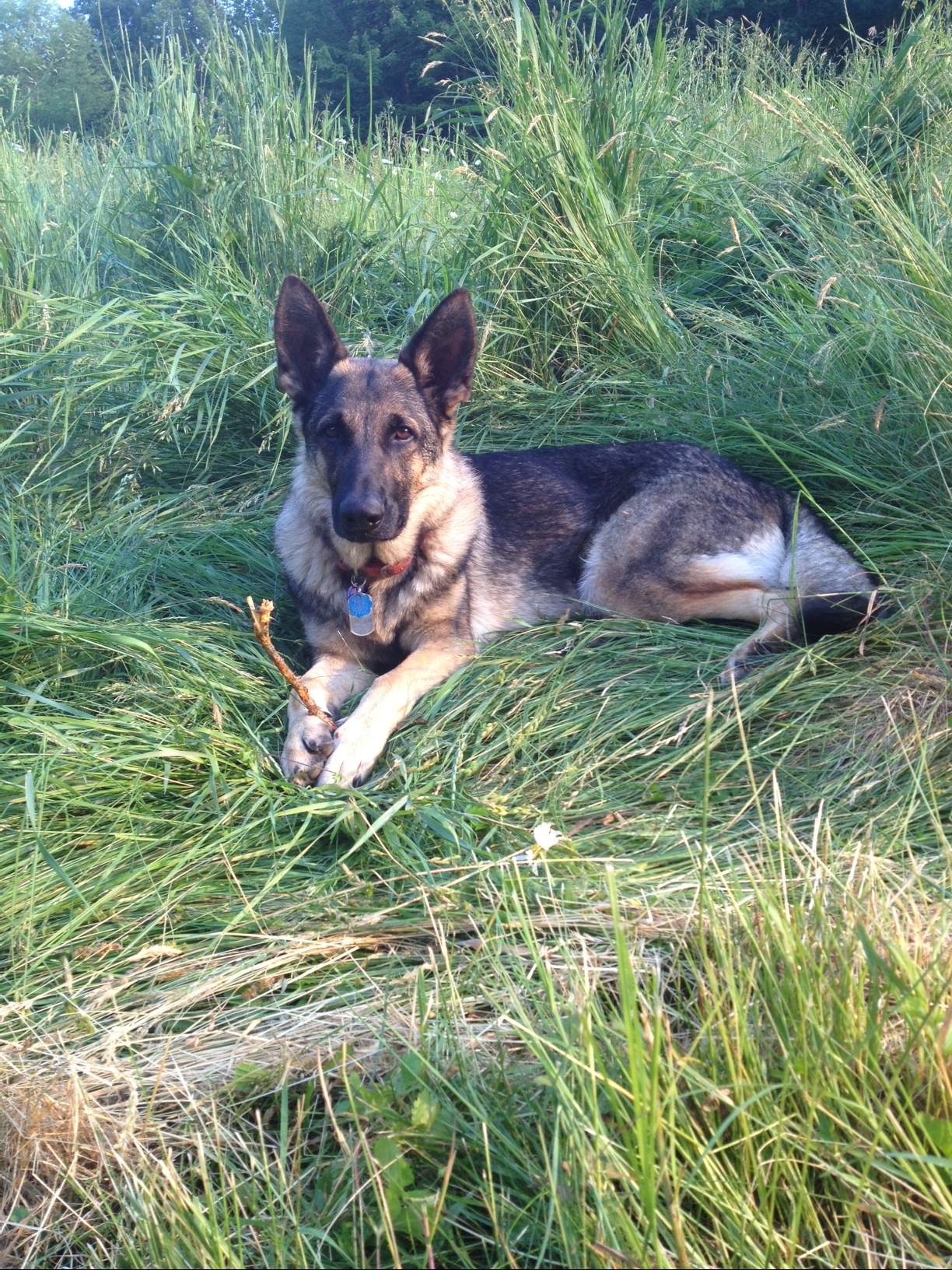 The 'Child' (Cali) and her
superior friends in daycare yesterday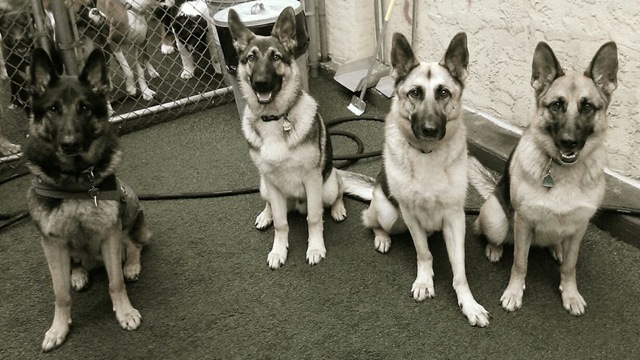 My sleeping beauties…….. Reign and Sophie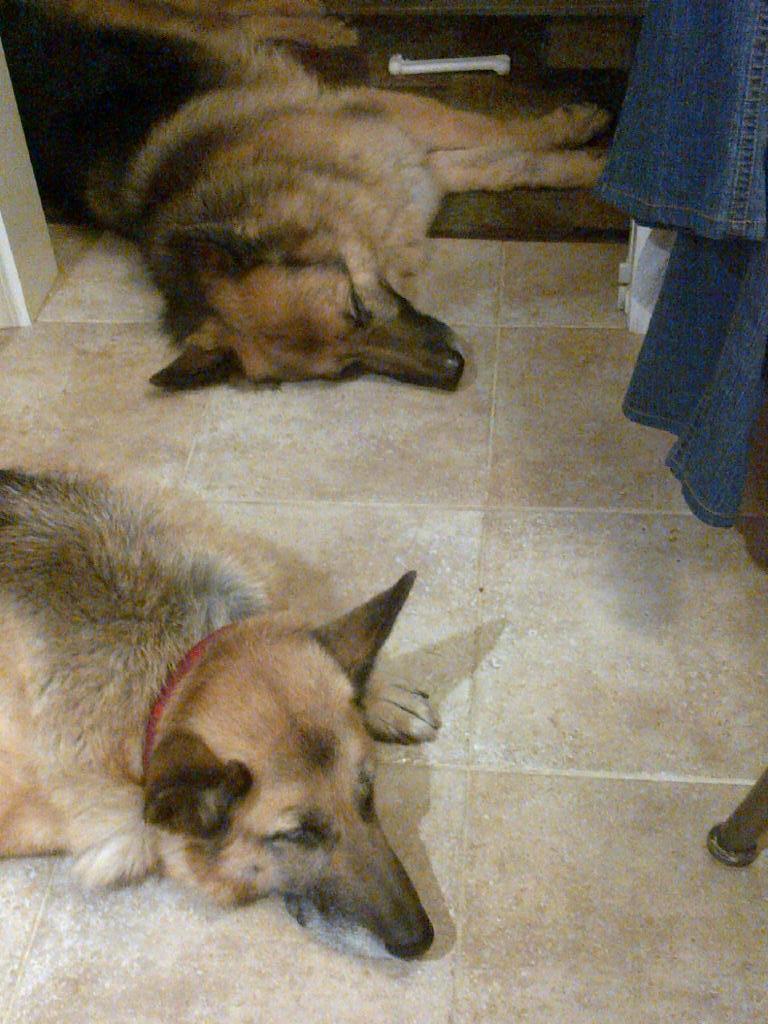 Bella enjoying her new family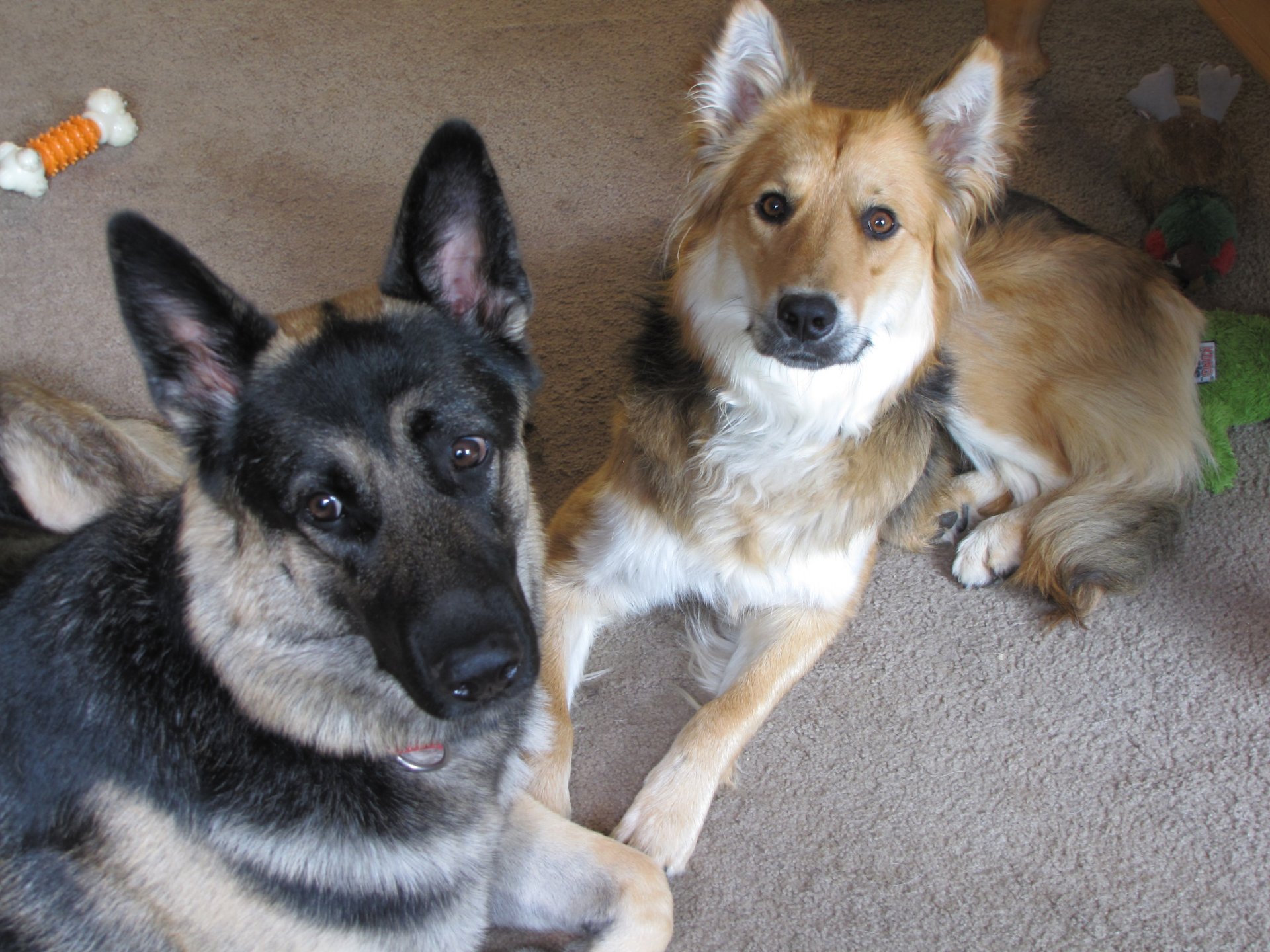 Riley watching out over his kingdom……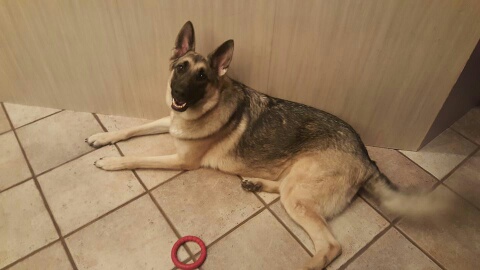 Belle taking a quick dip during her hiking adventure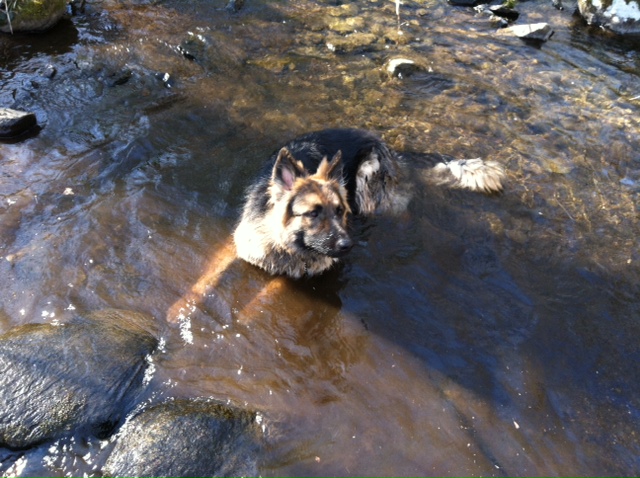 Tacko says hello from sunny Los Angeles
Zeus is feeling a bit of the Irish today.  Happy St. Patrick's Day!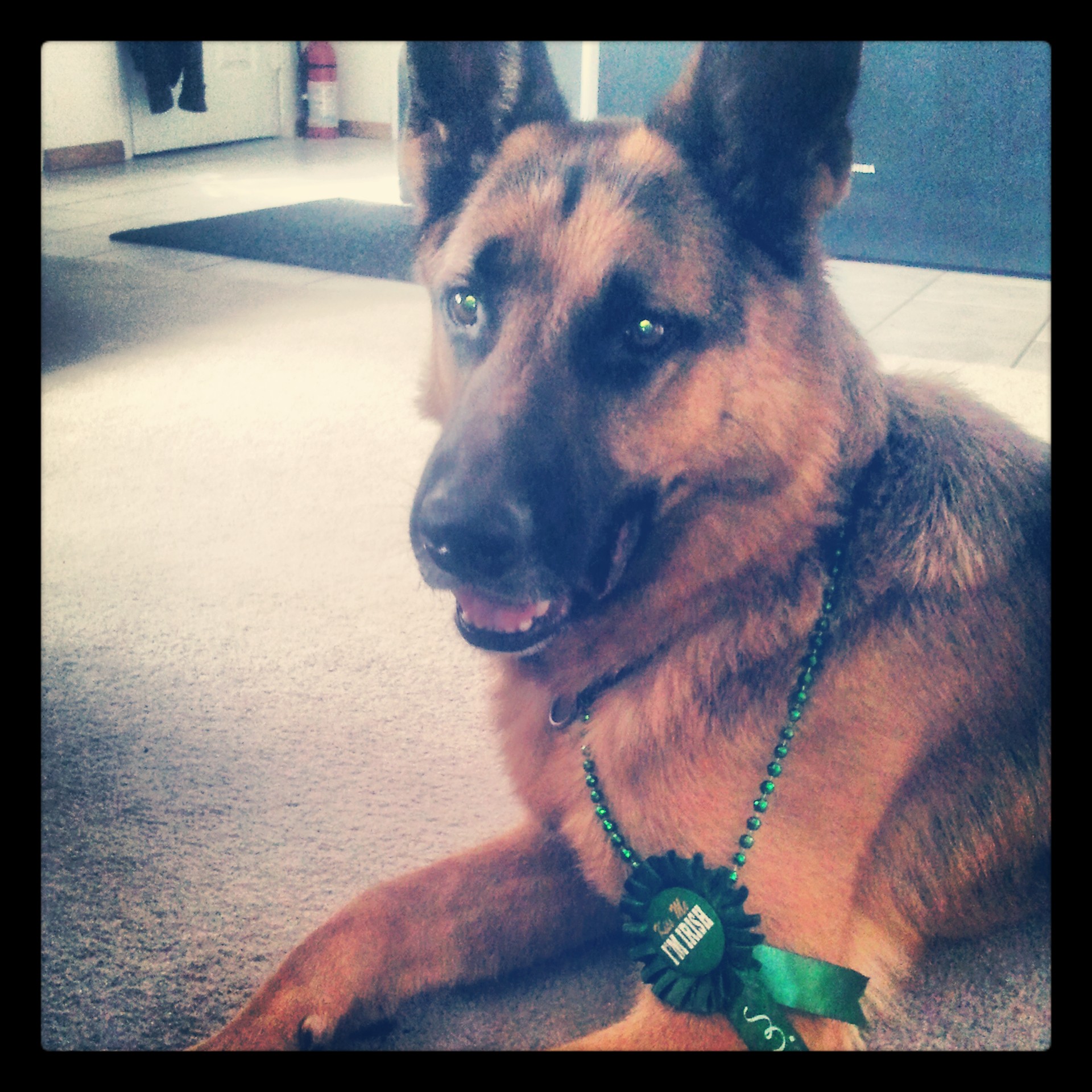 Murphy sporting his new winter coat and looking good!!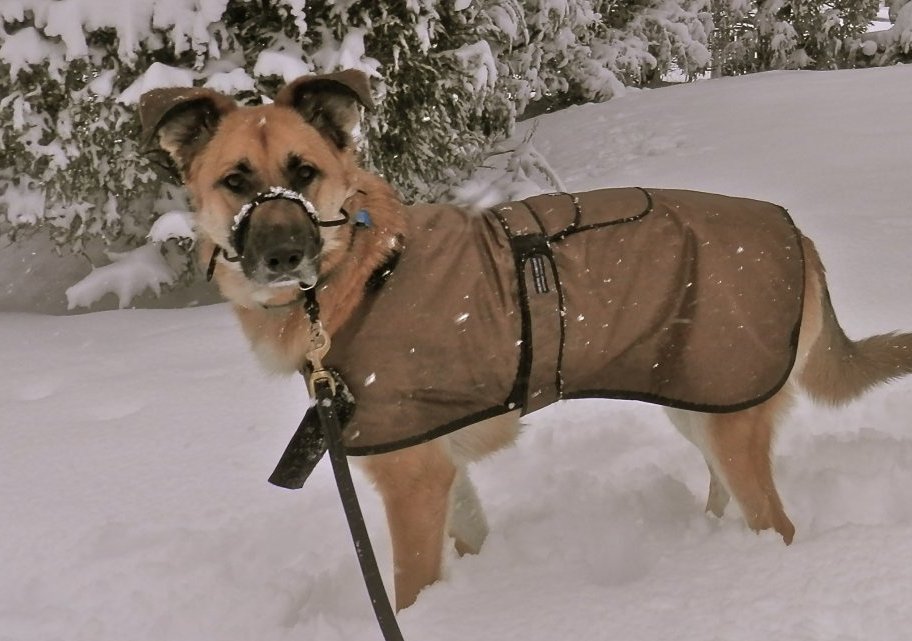 Leika chilling with her buddies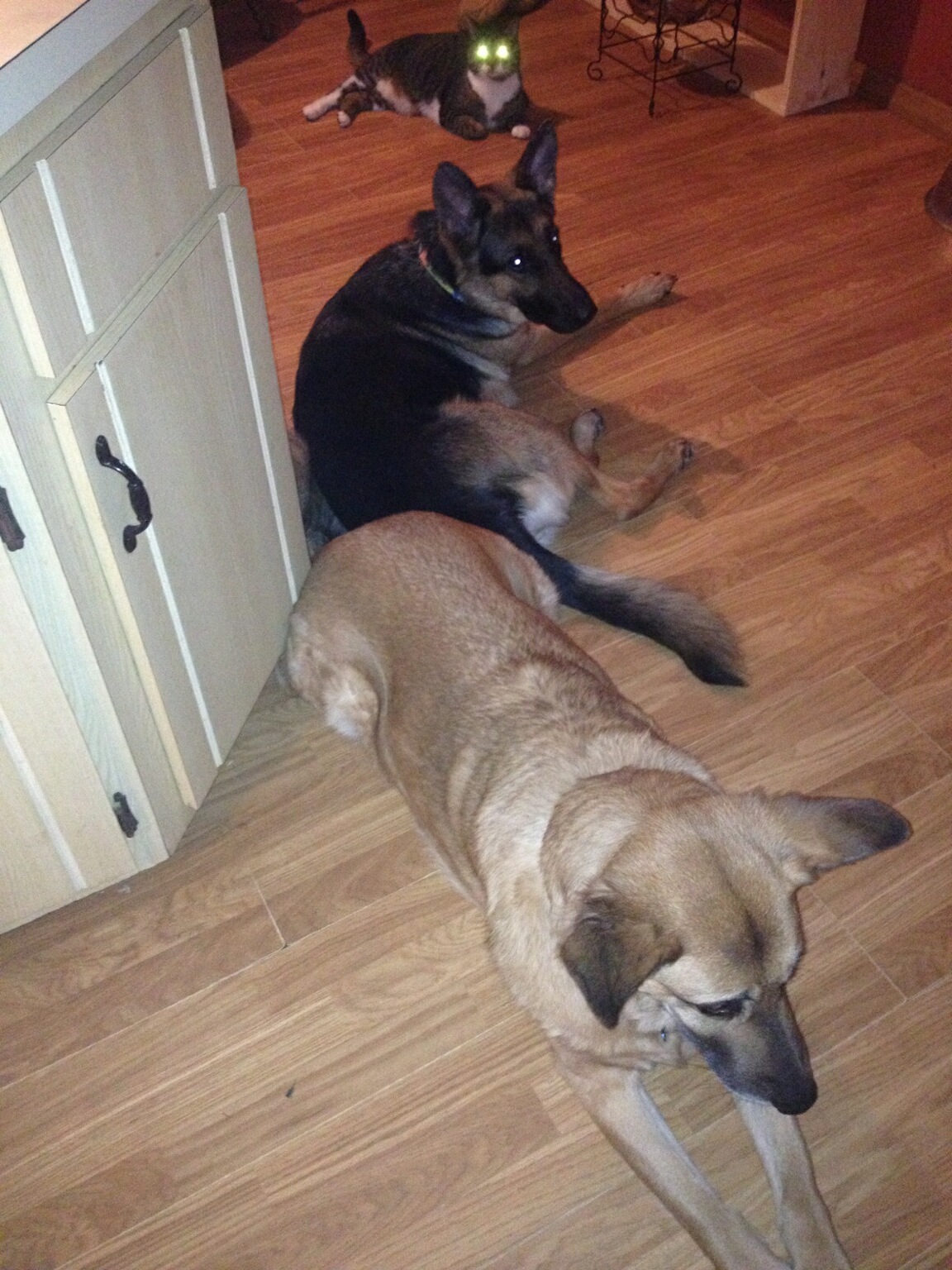 Here's Shiloh, post heartworm treatment (so she's able to run around and get exercise finally!) and looking mighty confident.  They could shoot her, treat her like crap, leave her for dead, but they couldn't take the girl out of the dog.
She, and we, are blessed!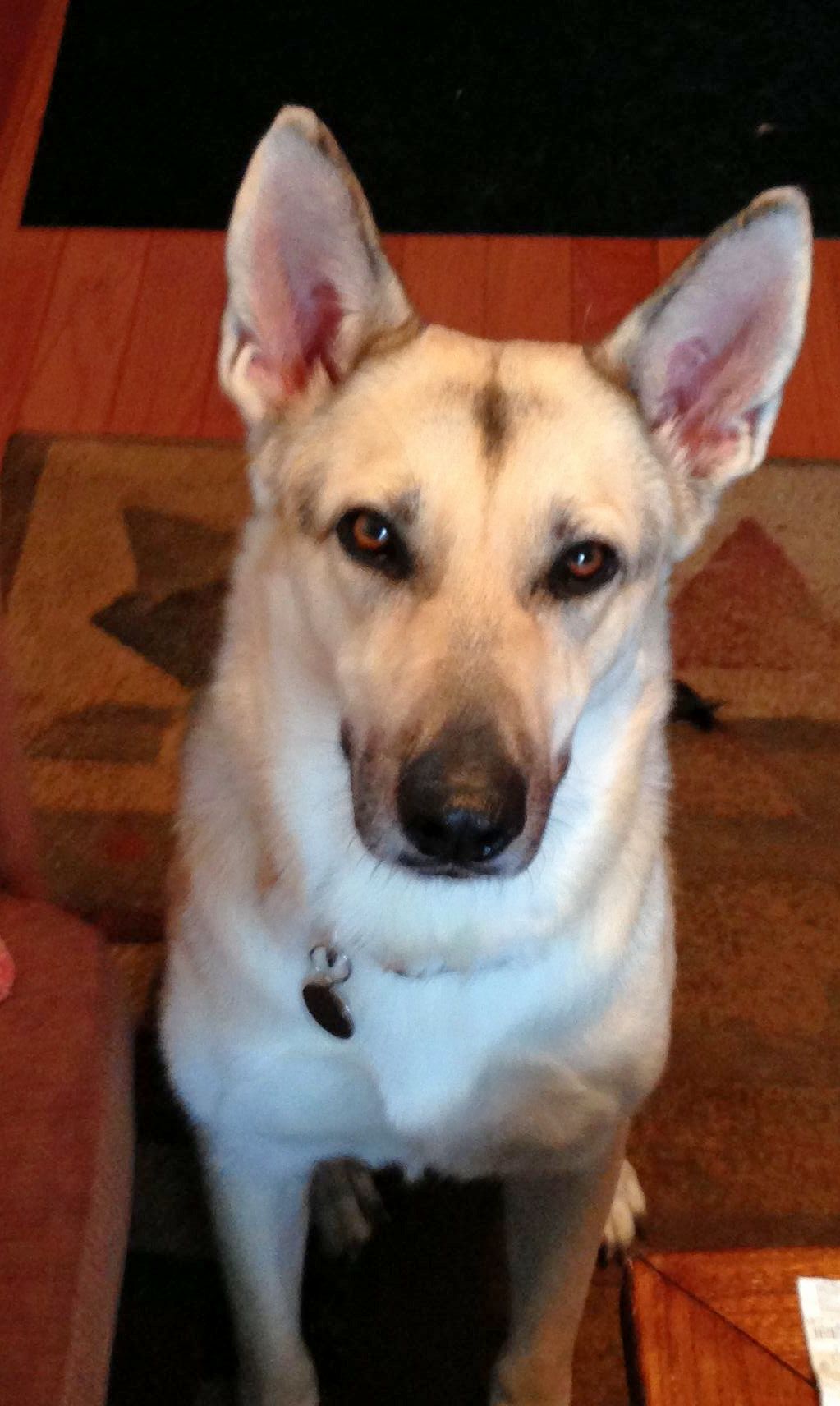 Sophie snuggling with her favorite toy.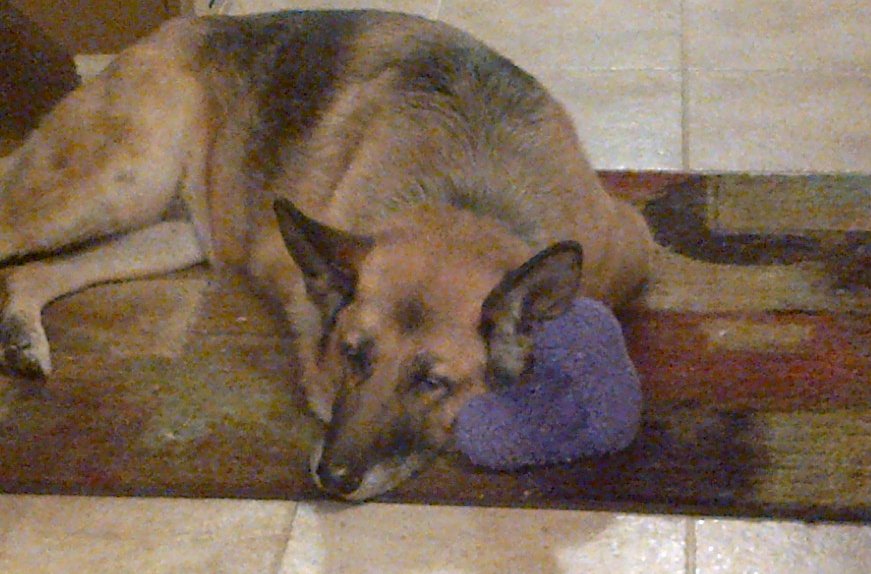 Jax being woken up from his nap after a hard day of play with his foster sister, Kai, at SAFUS.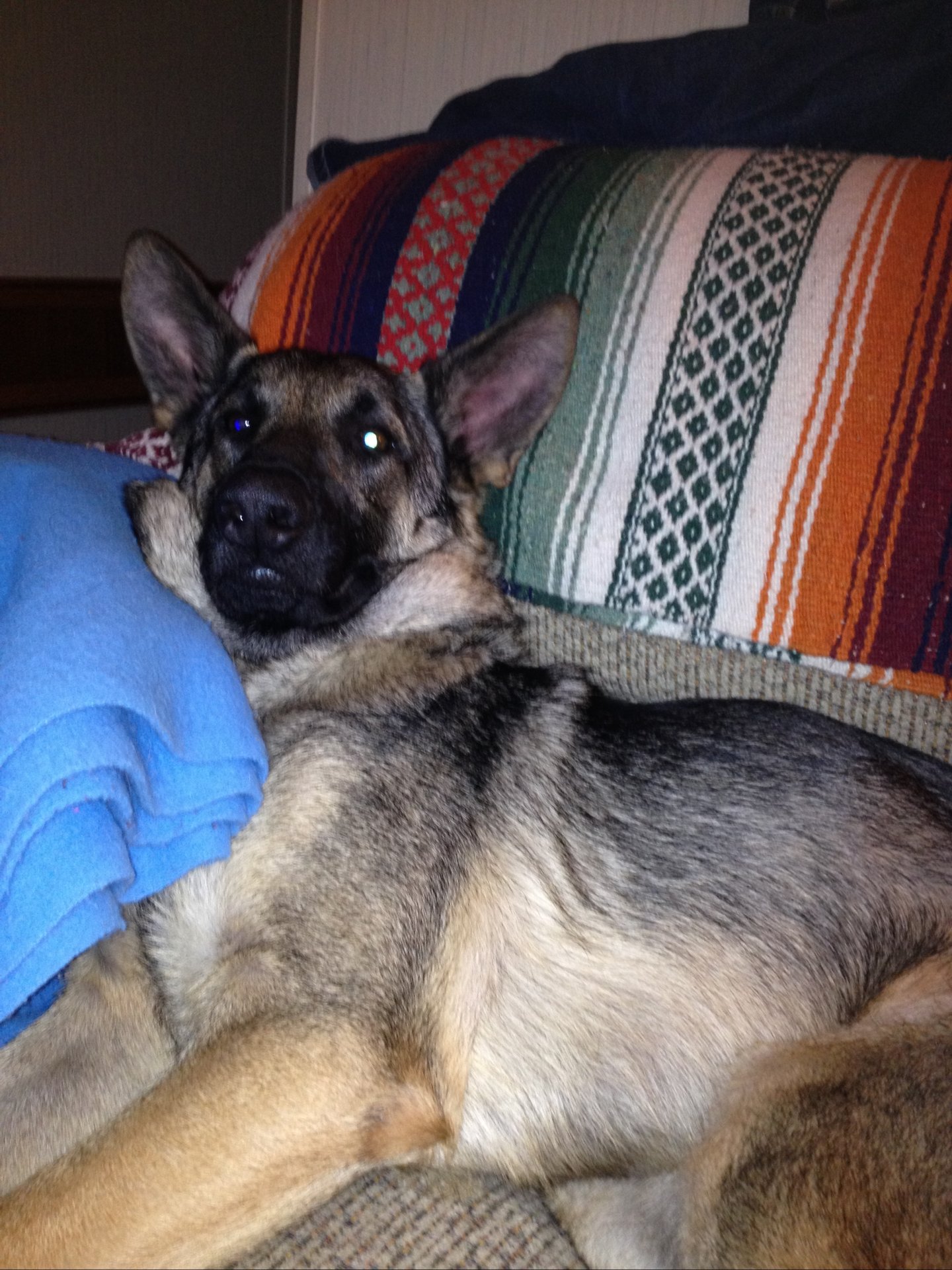 Zeus having a snow ball catch with his big sister.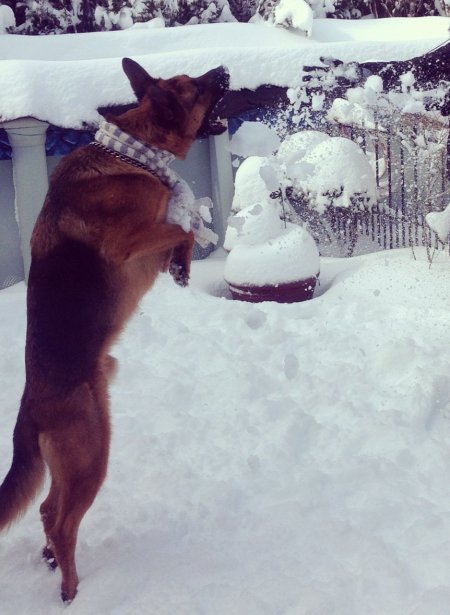 Friah putting her snow face on.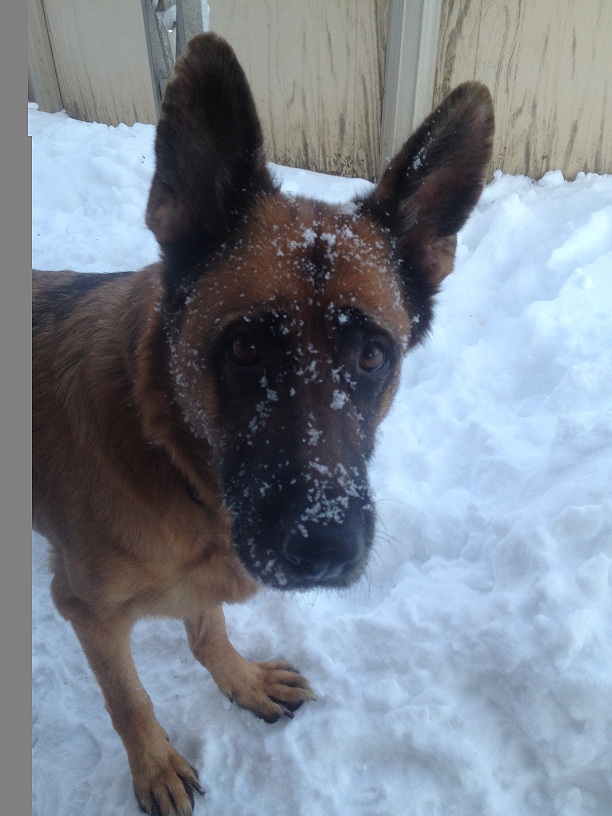 Friah giving daddy the look "do I REALLY have to come in?"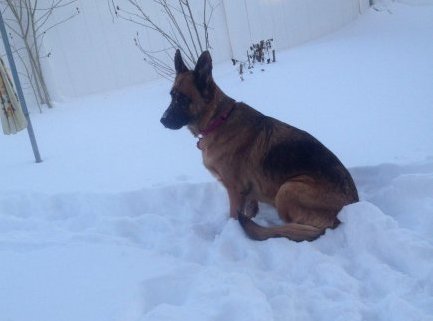 Misha loving the snow in the shallow end of the yard!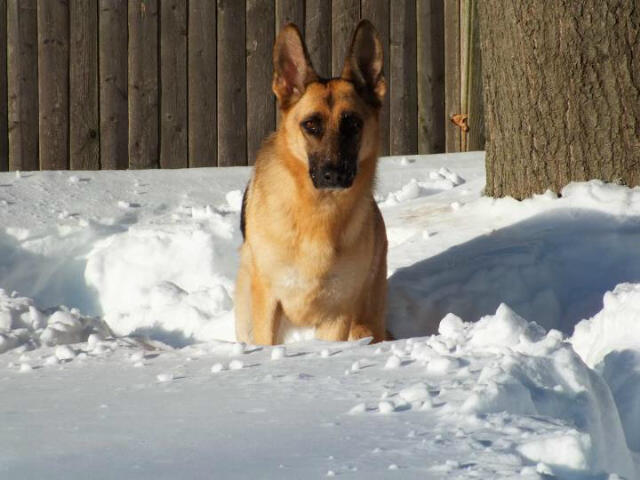 Cali patiently waiting for Daddy to finish shoveling and then going to do some doggie snow angels!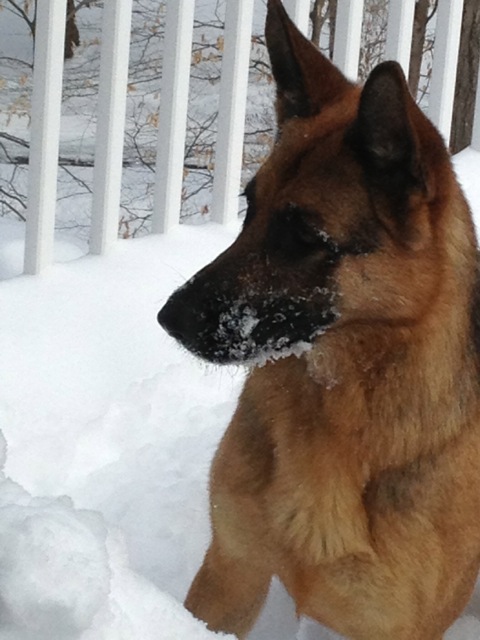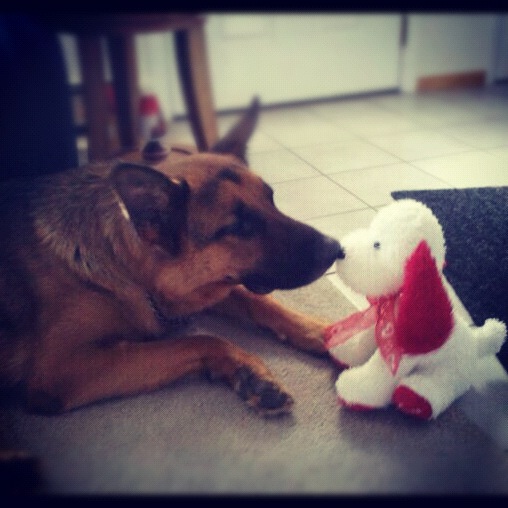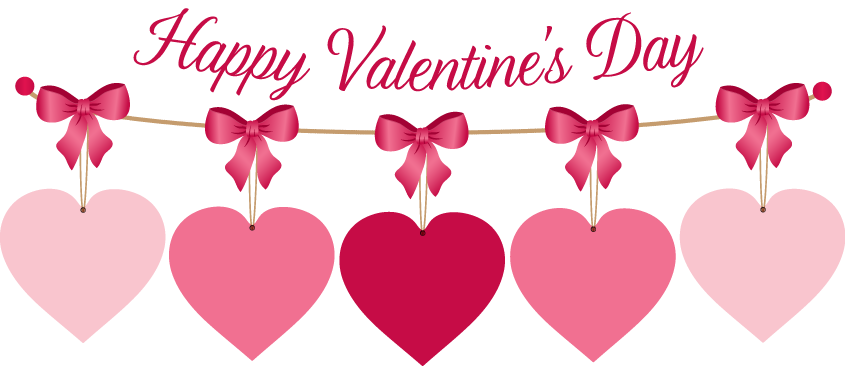 Zoe says Happy Valentine's day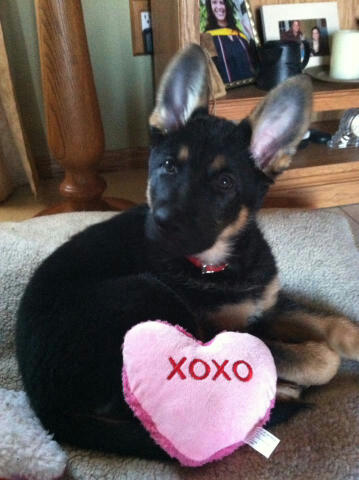 Saber, such a brave boy, looking so sweet and regal.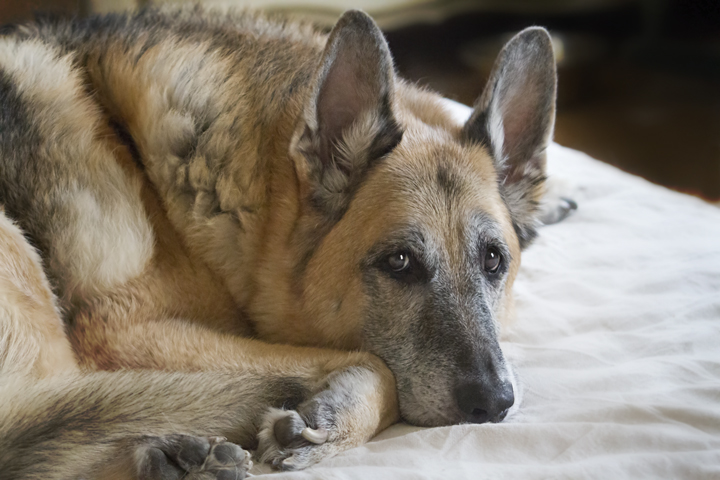 Saber and his 'little' brother Corona share a nap together.  How did those boys get that way?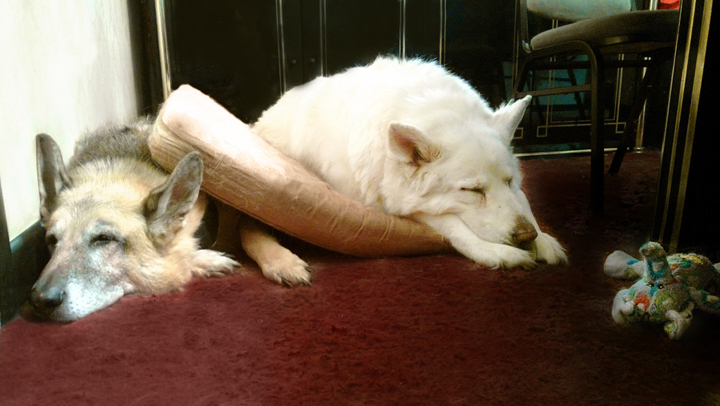 Rue, a rescue from another group, was hanging out with his buddies today at the pier. (Rue is the tall, dark, handsome one standing)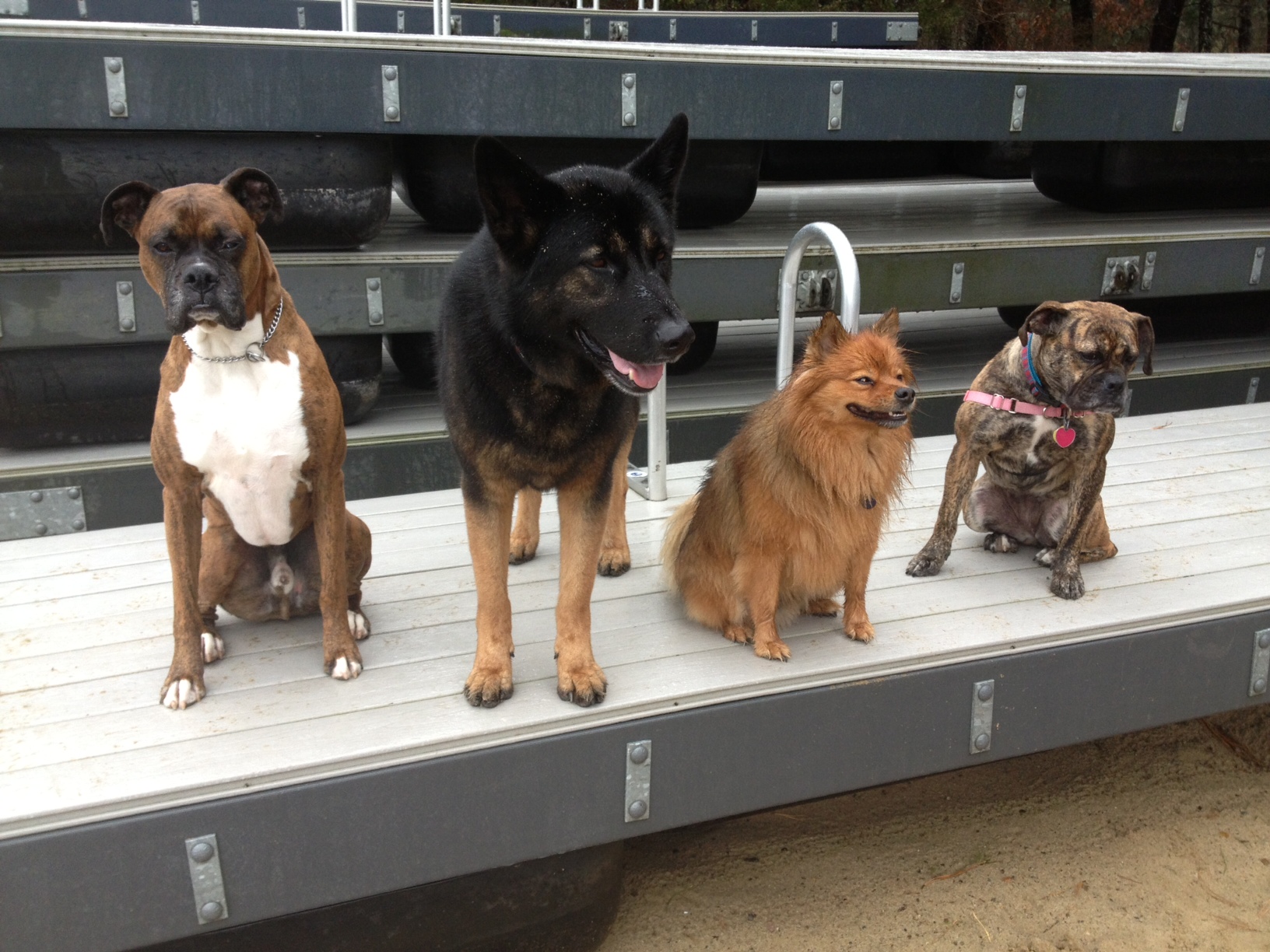 Carona out for a romp in the snow.  What a very handsome boy!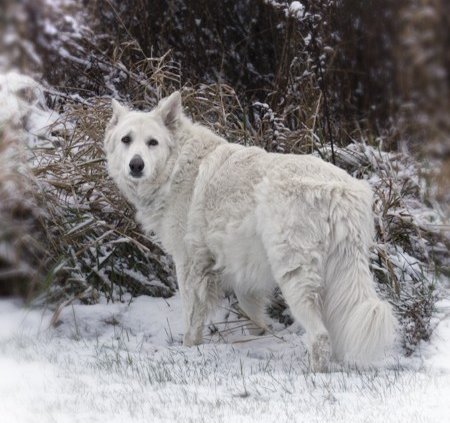 Cali and her best friend taking a nap after a hard day of playing.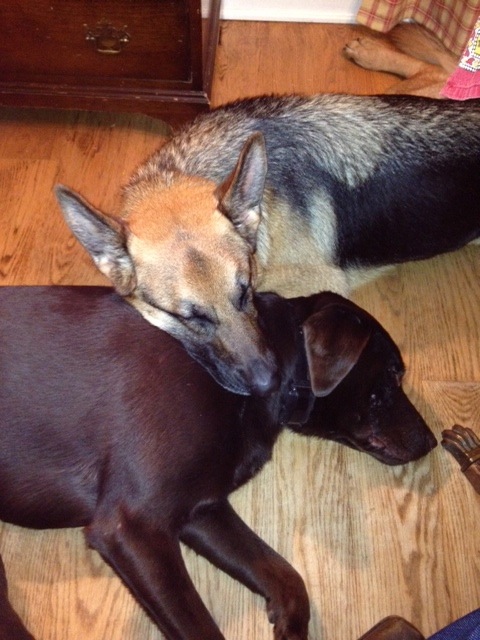 Harley taking snooze on his favorite rug.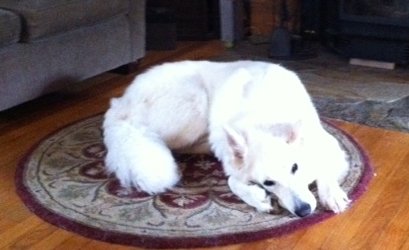 Jax and his big brother Rambo, are chillin' after a hard day of play.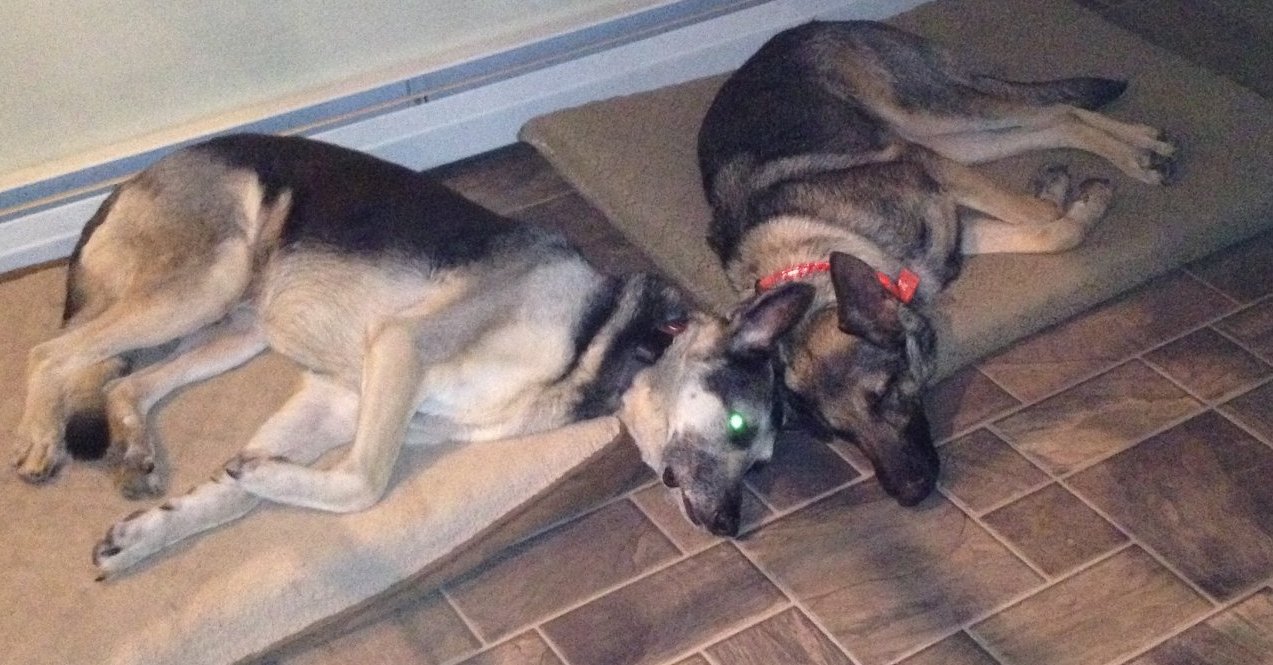 Kenzi being a good sport!!!!!!
"This is Shirra having a fun outing with her new family.  Shirra thinks she is part Golden and LOVES the water as you can see.  Our very best wishes to Shirra and her new family."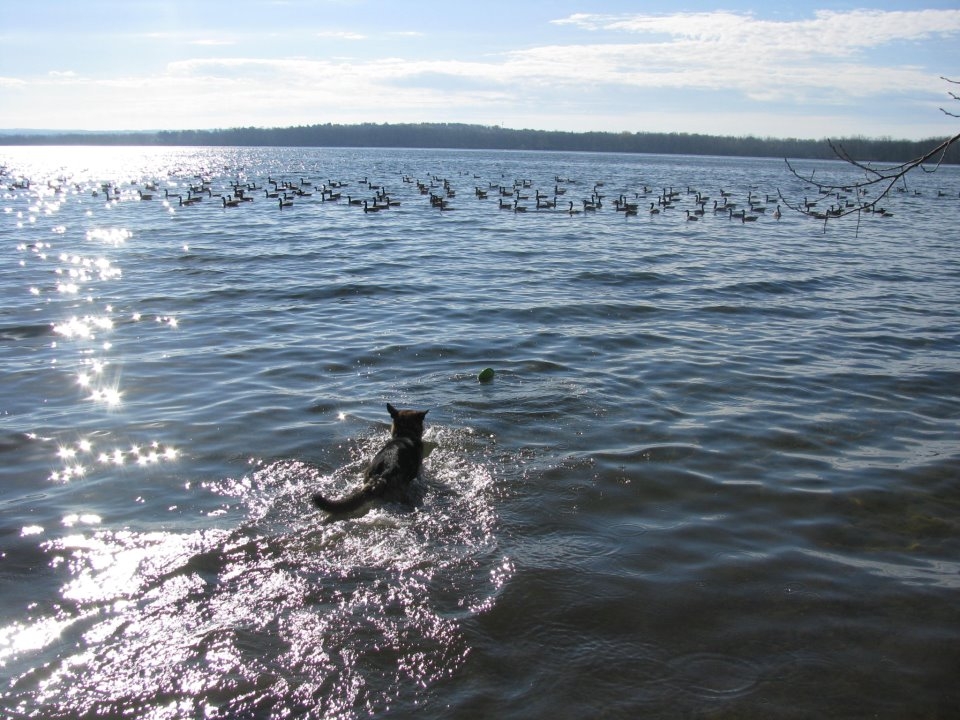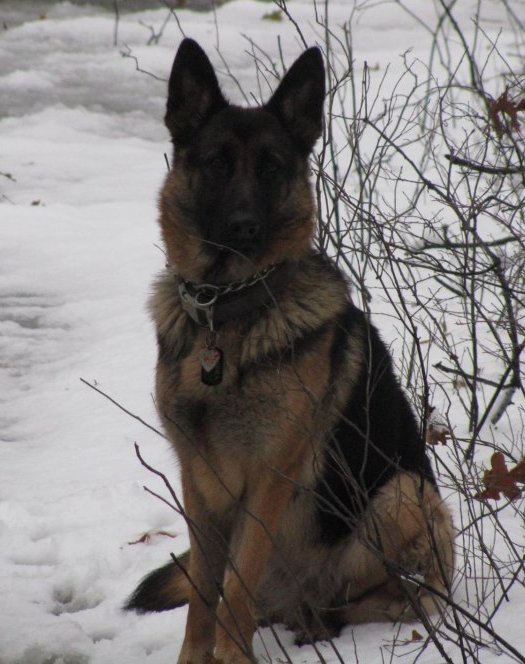 Cali helping Mommy putting the garden to bed for the winter. I always knew she
had green paws!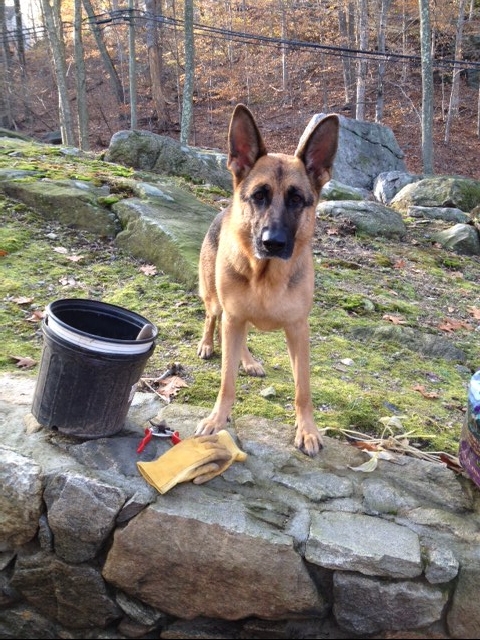 Our Friah in the recent snow storm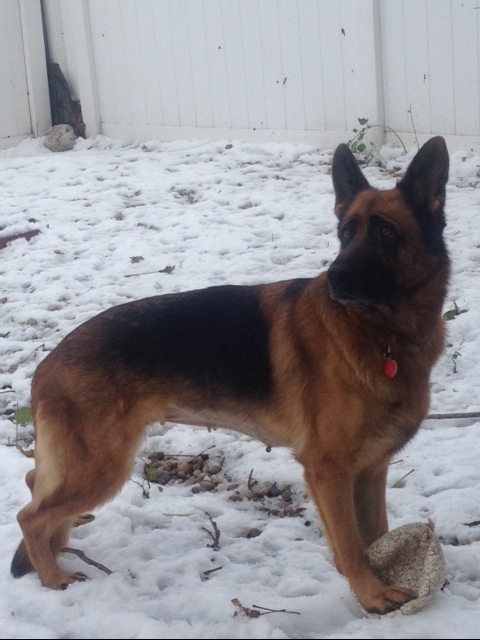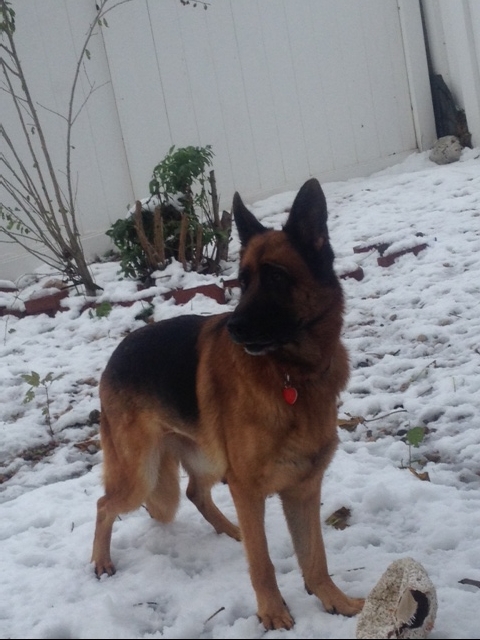 Here is Shilo's most recent picture.  She is doing great!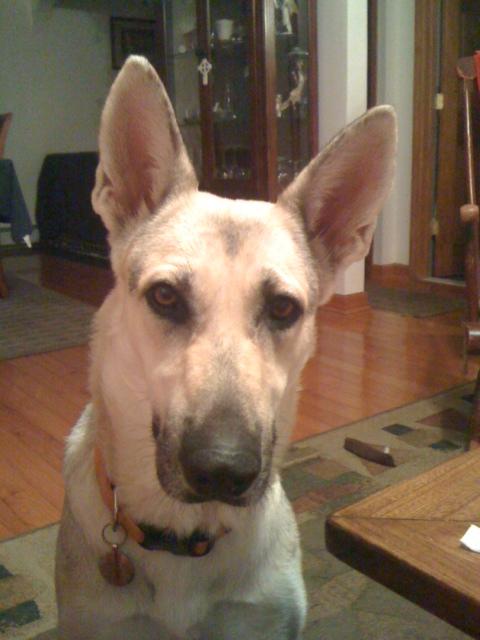 "Nikki in her classic pose at the park"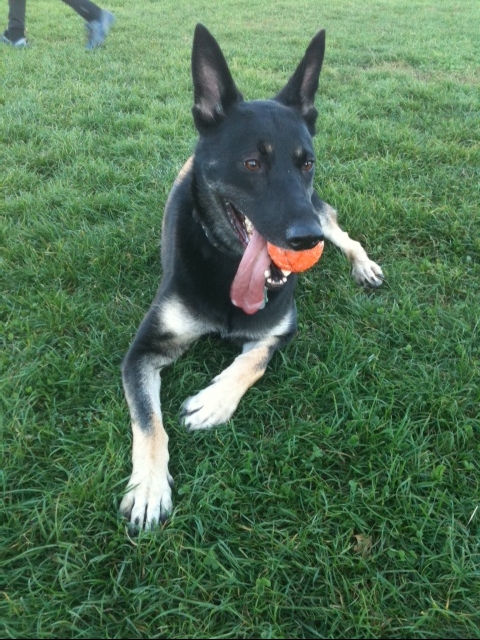 "Nikki home from the park after a good romp"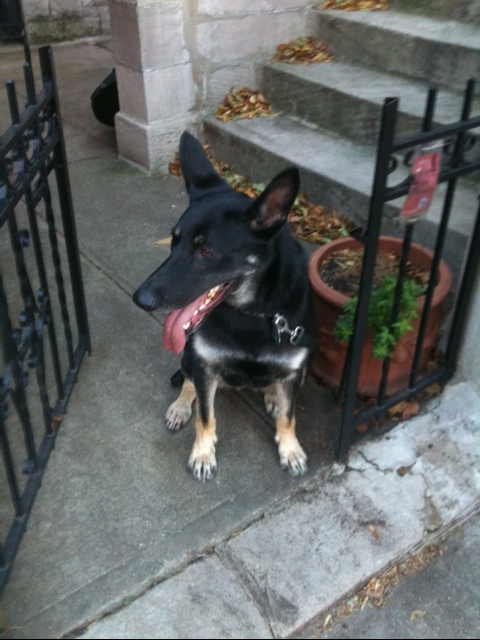 "Happy Birthday Cali! Can't believe you are 3 years old!"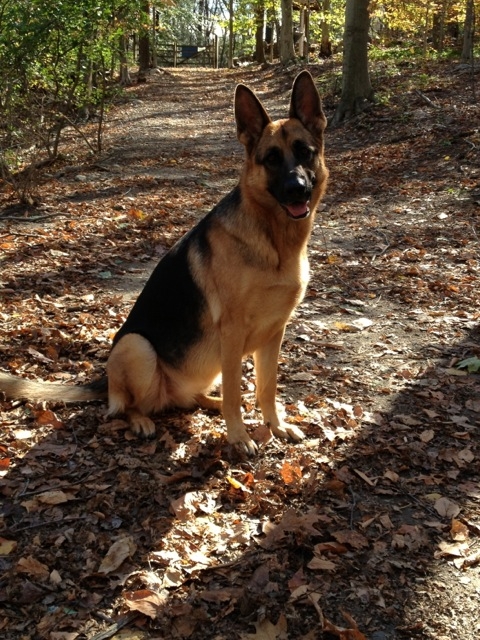 Friah is making herself more at home every day.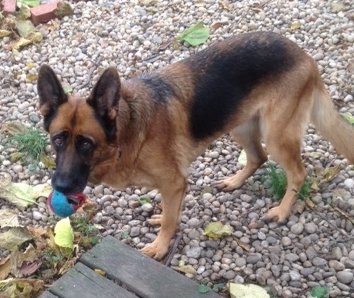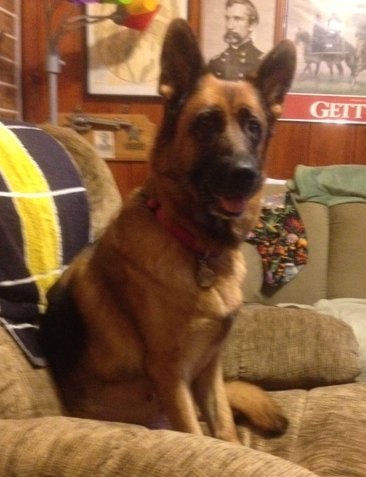 "Baron is still growing and up to 63 lbs."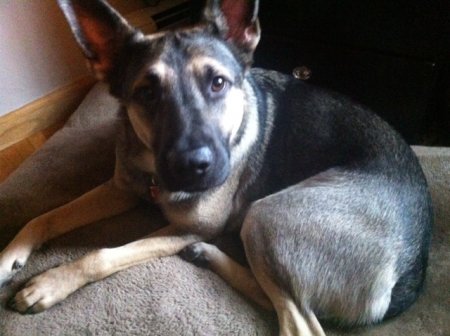 "Winchester, K-9 dog, fast asleep after a hard days work!'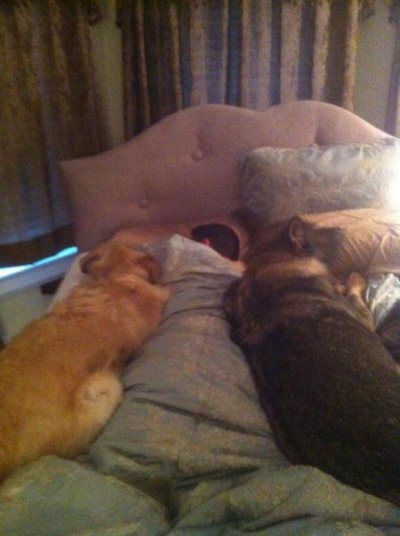 Mom's Co-Pilot
Maya gets to ride shotgun on the morning school runs!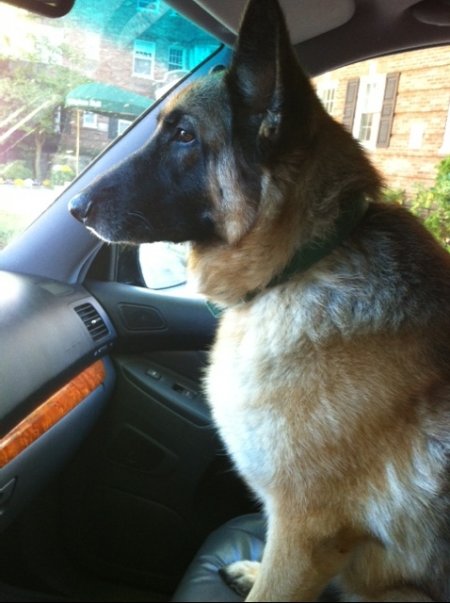 Remeber Schotzie, the pregnant GSD who was shot and then left for dead?  Well, she was adopted by a wonderful family and she is now spending her days napping in her favorite spot.  We are all so happy for this sweet girl!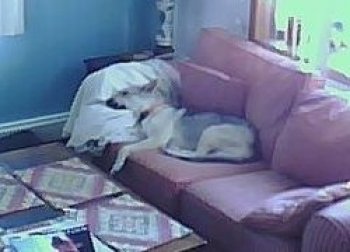 Thor chillin' with dad and watching TV.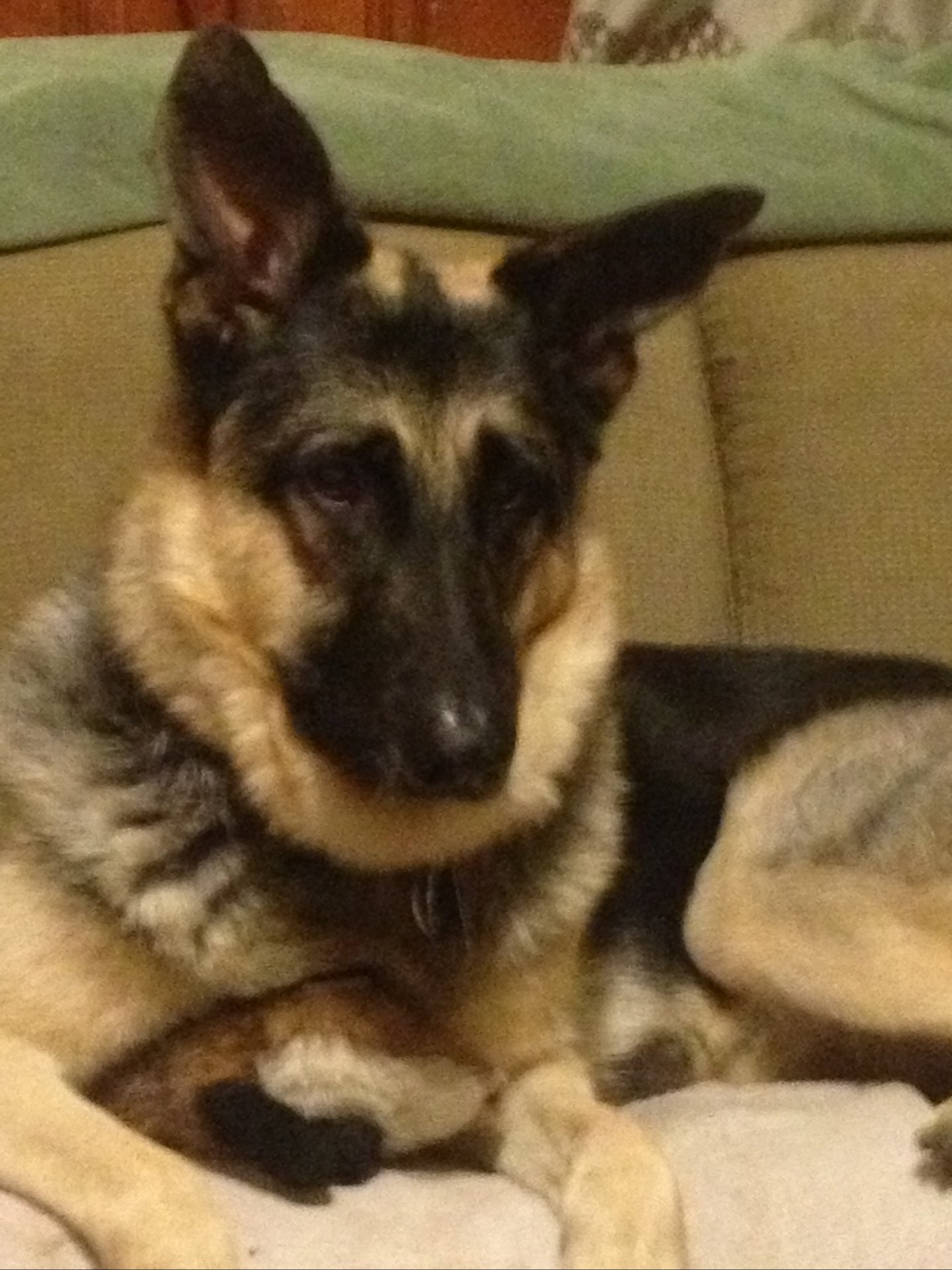 Our jetsetter Kenny has traveled from NY, where he was first adopted from us, then Costa Rica, and now happioly living in Oregon.  That's what we call living the good life!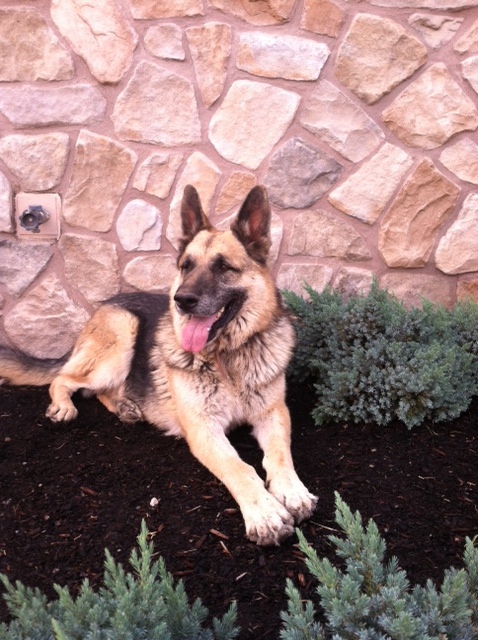 Rue after a blustery beach walk.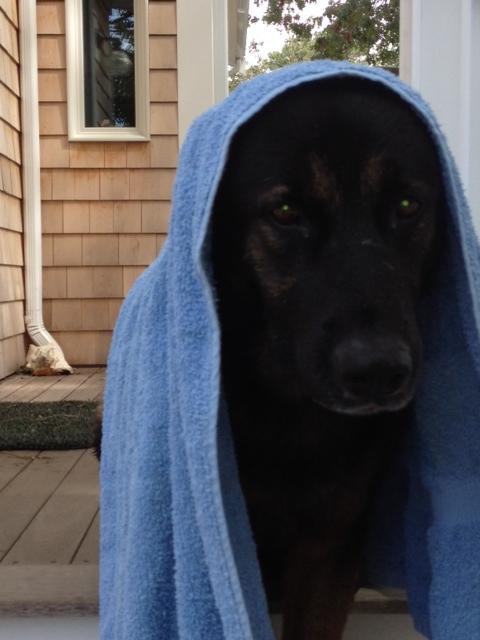 Cali going boating with her Dad.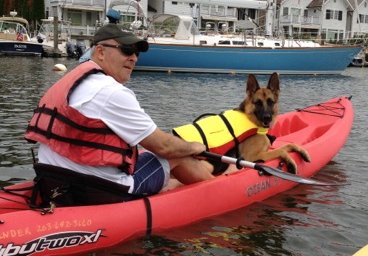 Bubba Max's first dip in his new pool.

 Zena and her new big brother in her new home.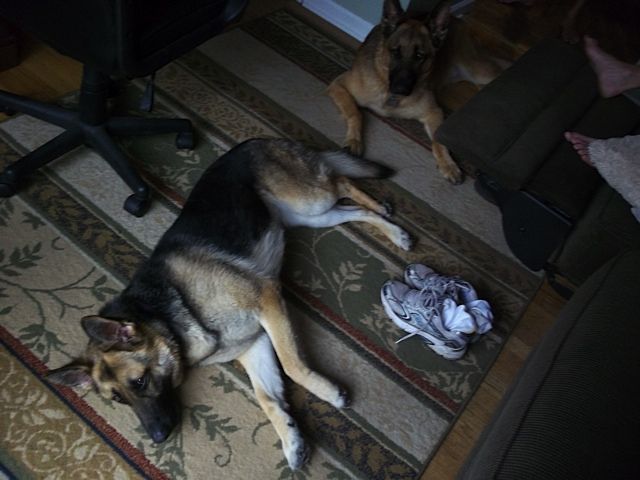 Star was presented with her CDX Title.  This has been atime coming and we are SO proud of them.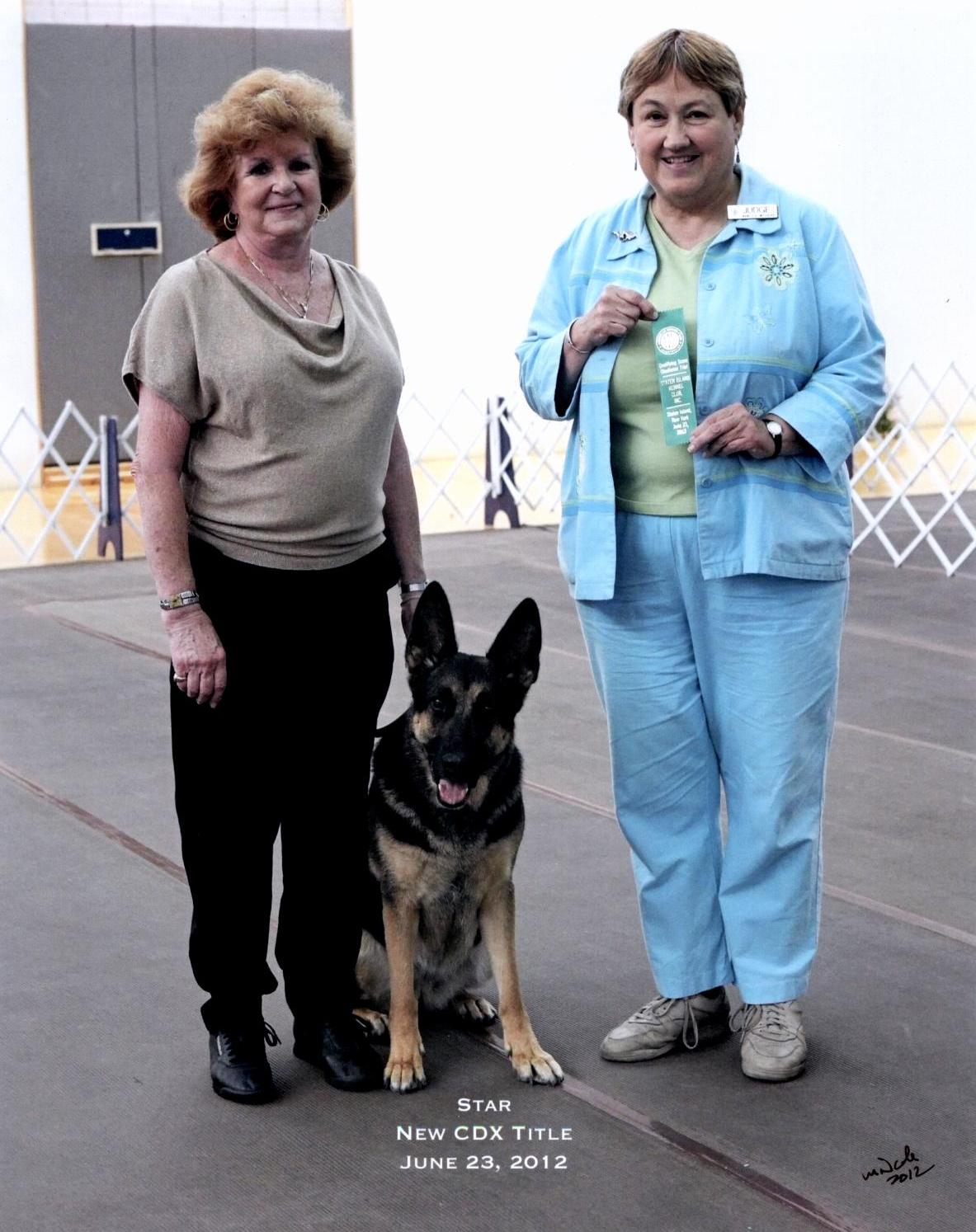 I guess Linus is Cruz's kitty?  Ya think? 
Linus came over to annoy Cruz and tried to play "patty Cake" with Cruz's nose–no response from Cruz.
Then, Linus tried to do puch-ups with Cruz's nose and, VIOLA! Instant kitty pillow!
Gotta make you wonder sometimes!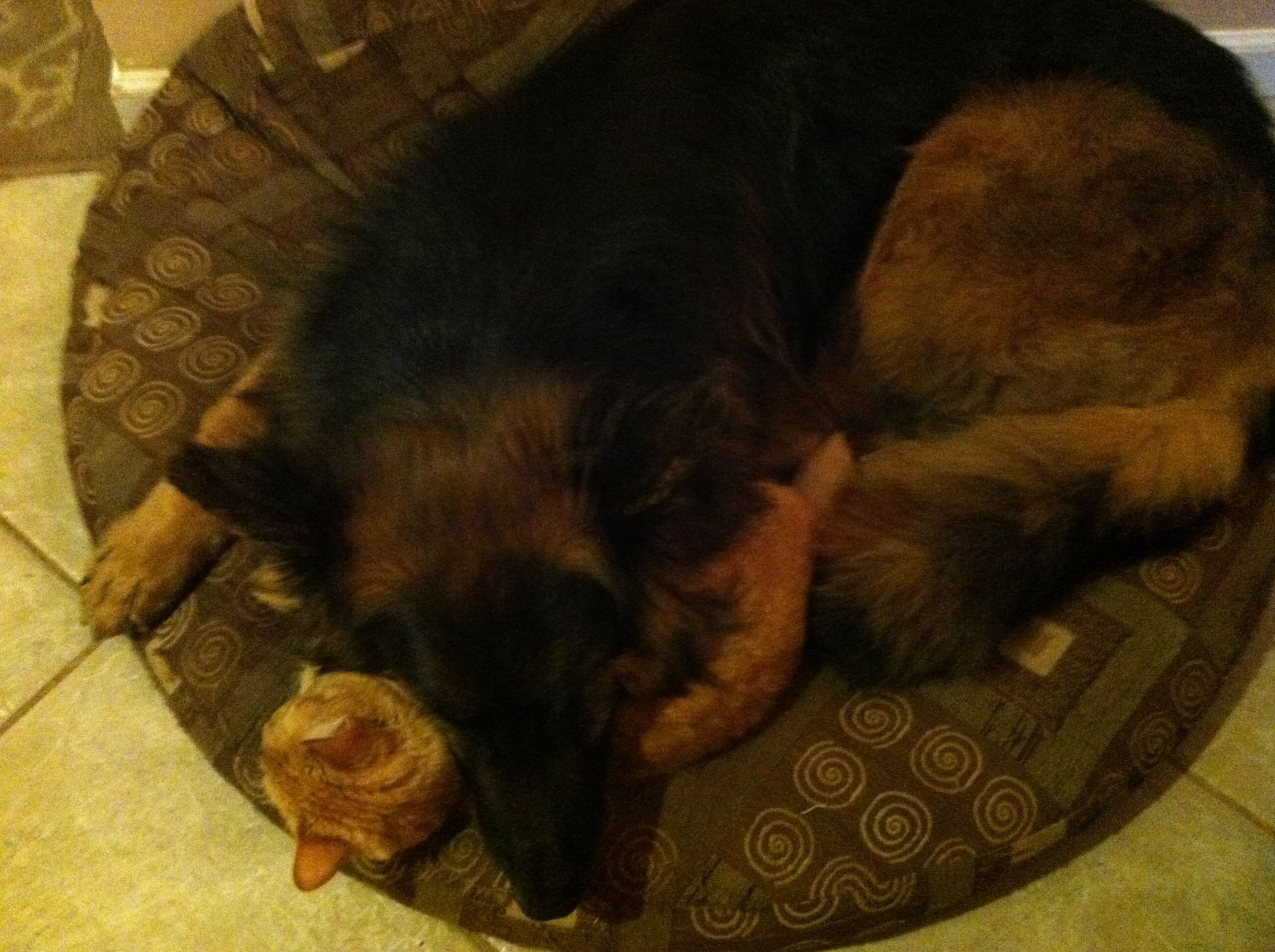 Kai's Ridin' Shotgun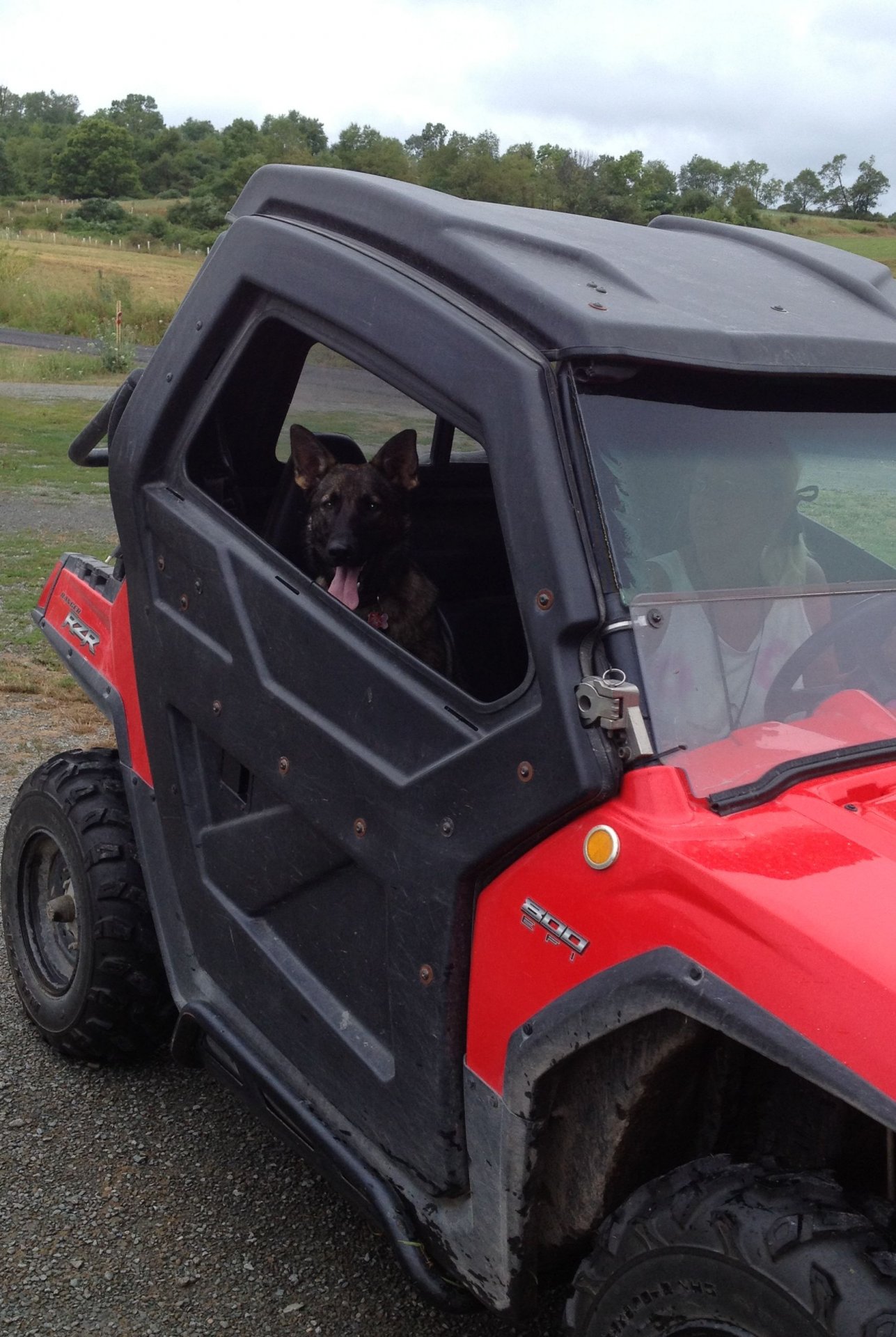 Is Baron not the cutest gsd ever??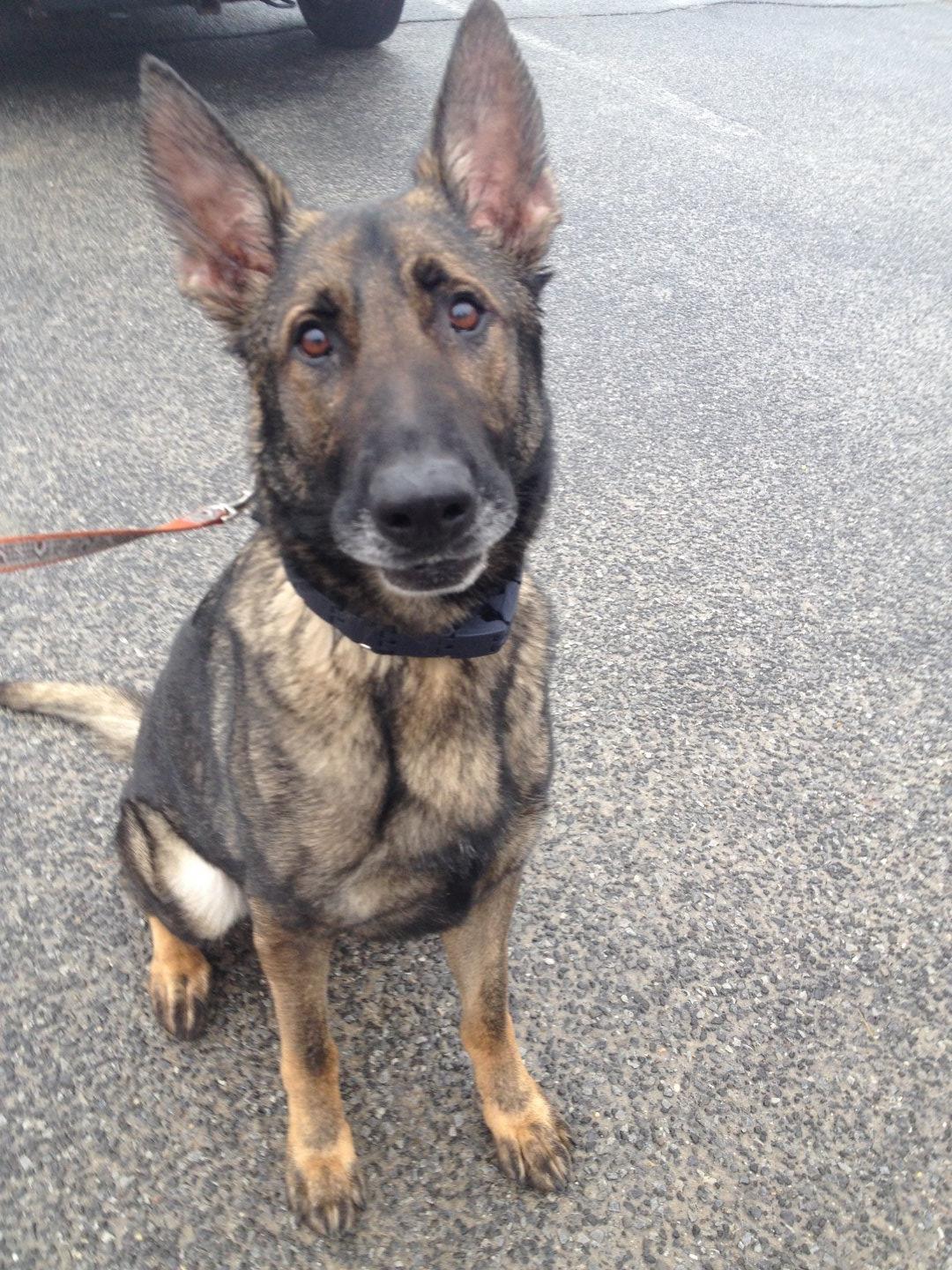 They look so in love!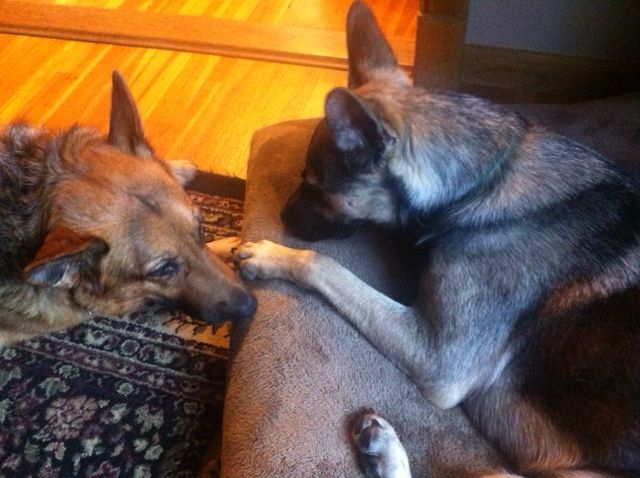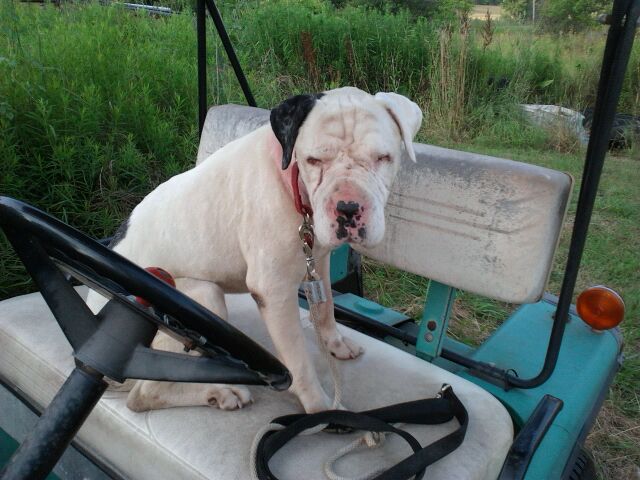 Snowy asked, "Golf Anyone?"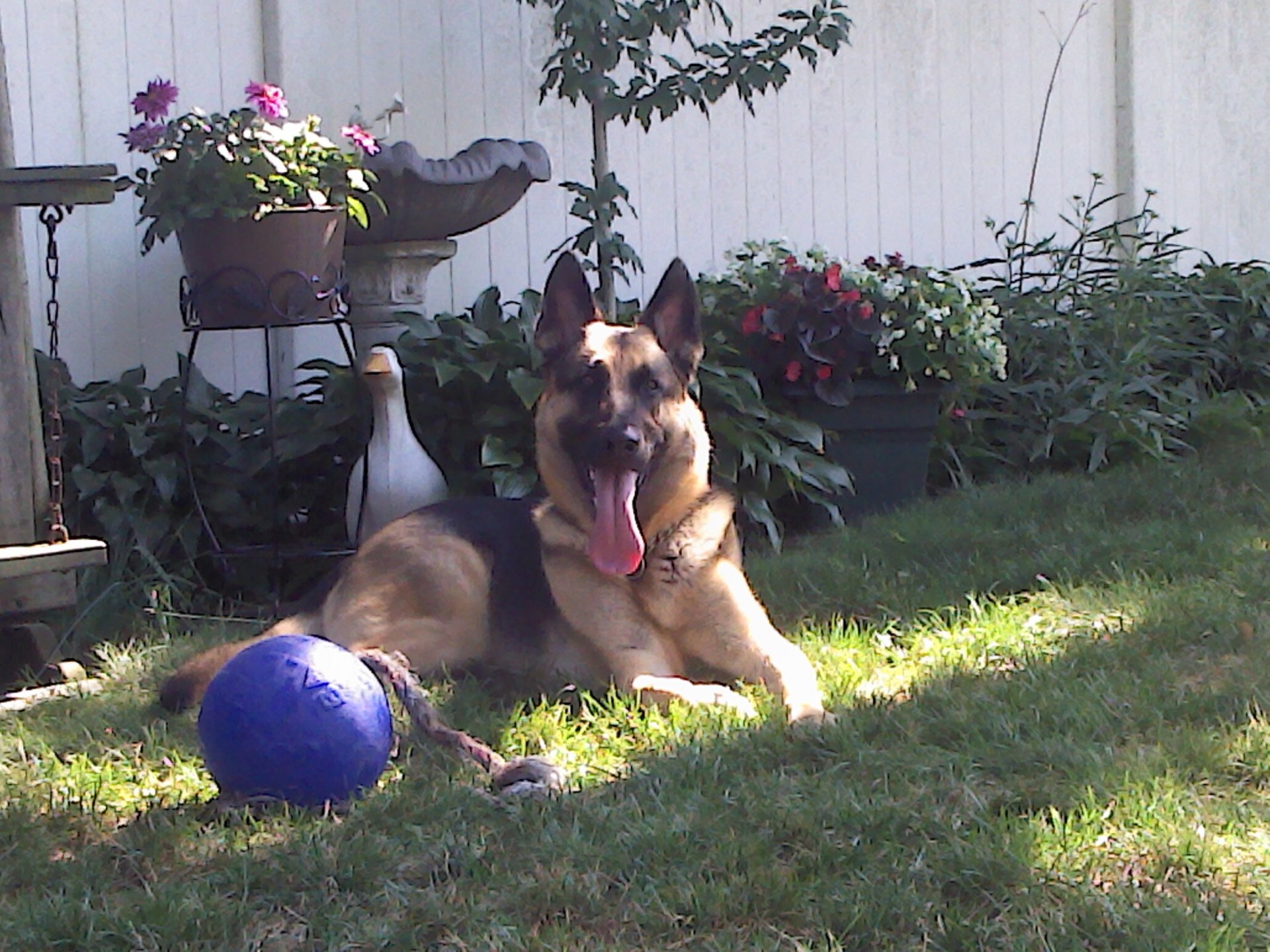 Here is Gunnar (above) resting in the yard after playing ball with his sister Elsie (below).  Check out the goose in the background!  Guess his prey drive isn't too high 🙂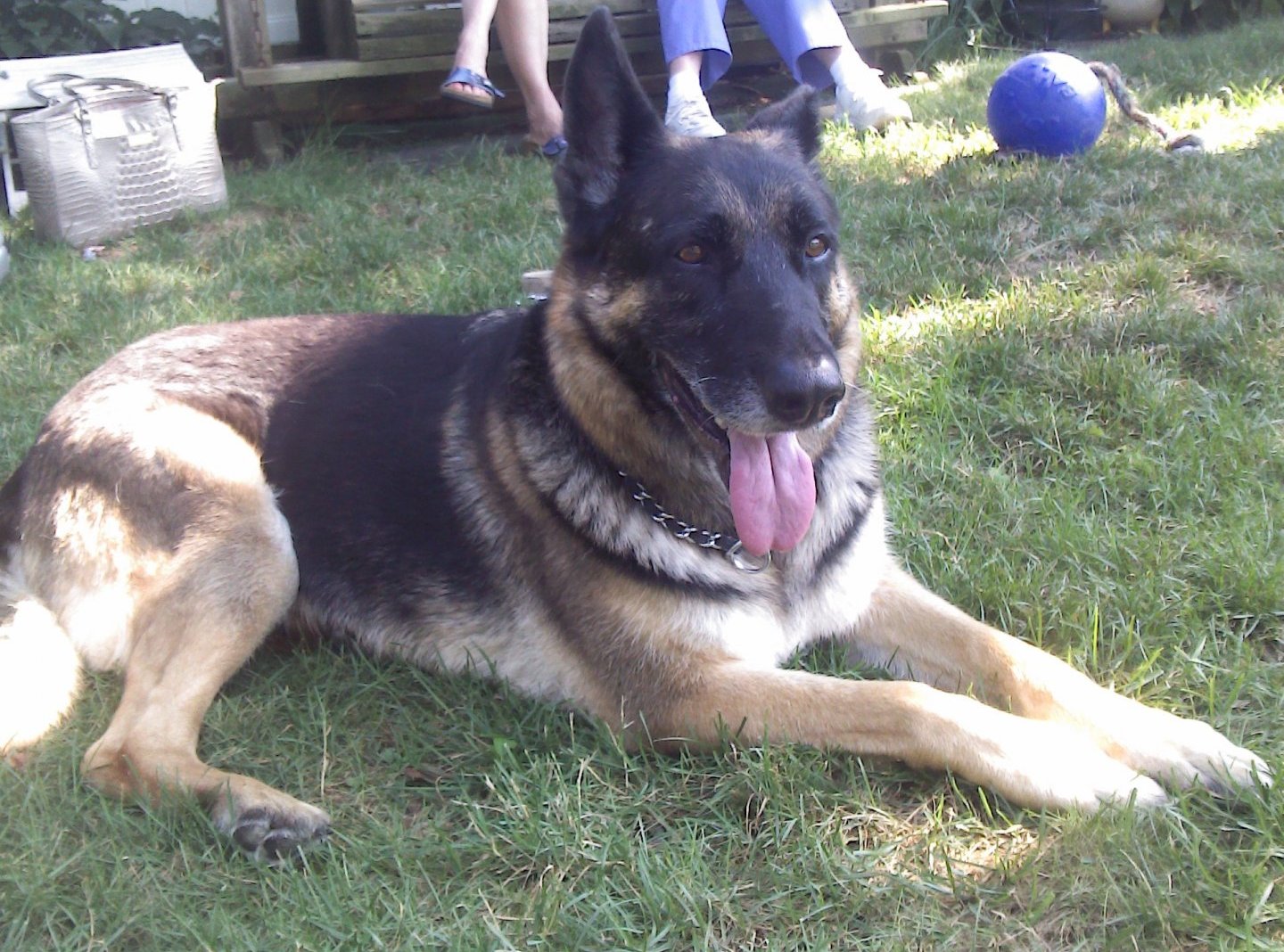 Sirah is cleaning up and keeping cool  in the AC with some girly primping time.
'What Maya will put up with – For the boys 😉 and maybe a hash
brown……….'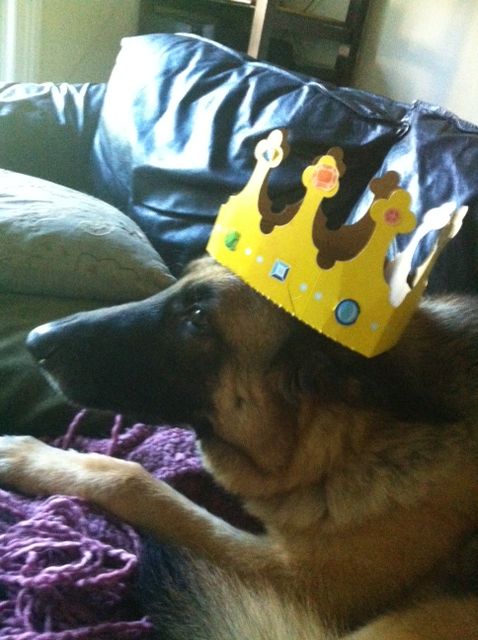 We would like to wish our Juno a speedy recovery from her surgery on Tuesday.
Juno, you are in our hearts and prayers! We love you!!  xxxxooooooo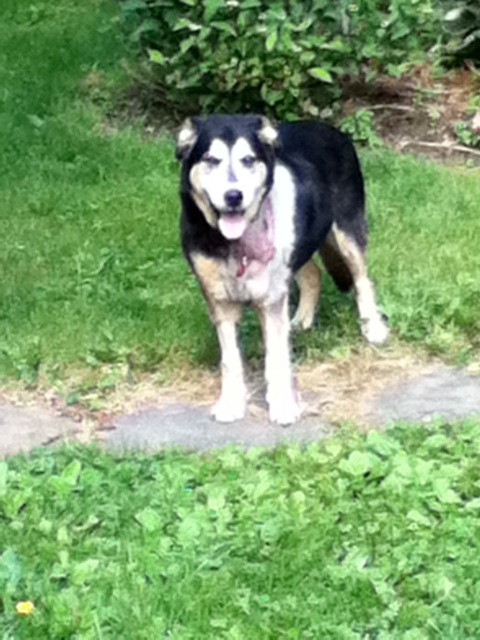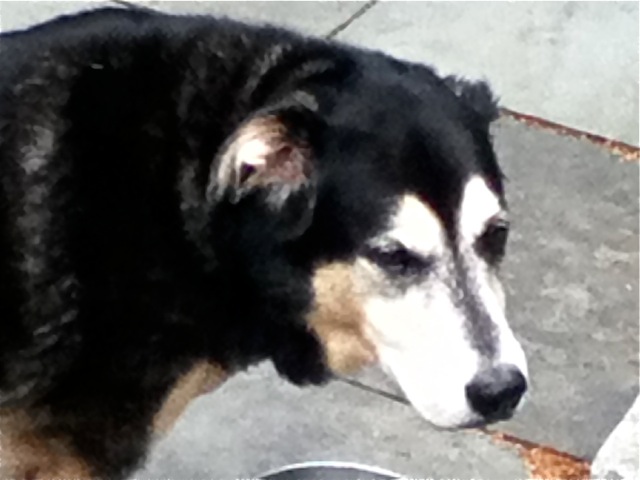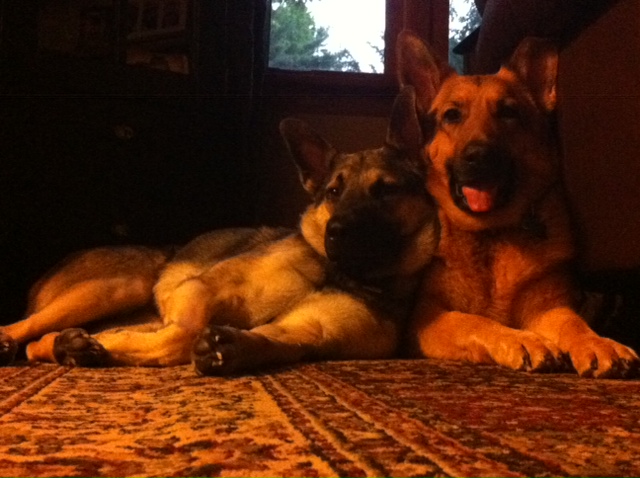 I have never in all my life seen a GSD that likes to lean so much as Baron and Chloe. 
Here is Angel, one of our adoptions and Sampson.  I LOVE Angel and she certainly lived up to her name.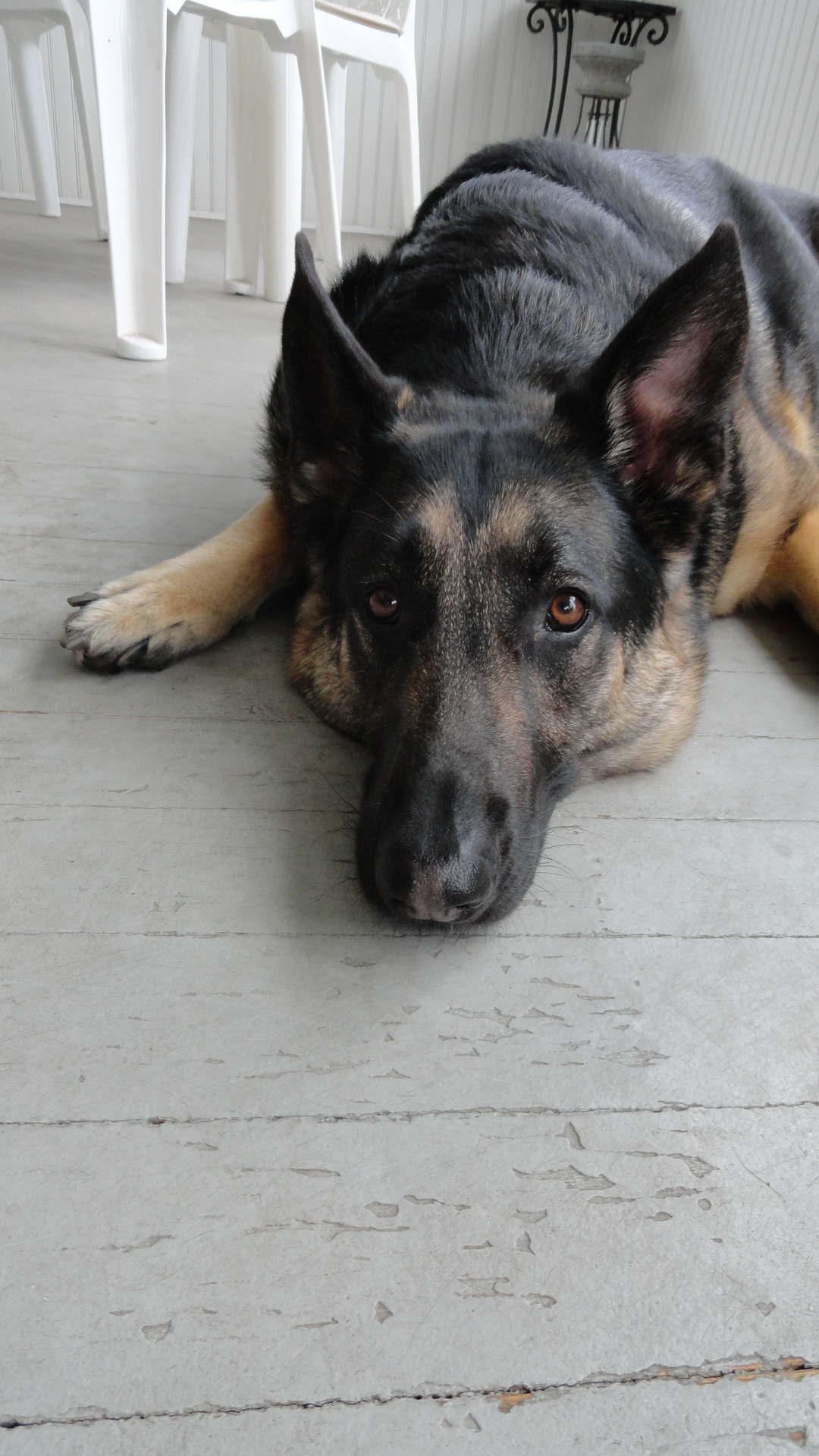 Sue, Max's mom, just shared this adorable picture of her little angel.  Max has a nick name, 'little clepto.'   Max likes to take things and hide them in his crate.  He is an equal opportunity thief, nothing is too big or too small.  He is also a professional counter surfer and has been known to steal the Sunday roast in a New York minute.  This is Max relaxing on the front porch, contemplating his next 'job!'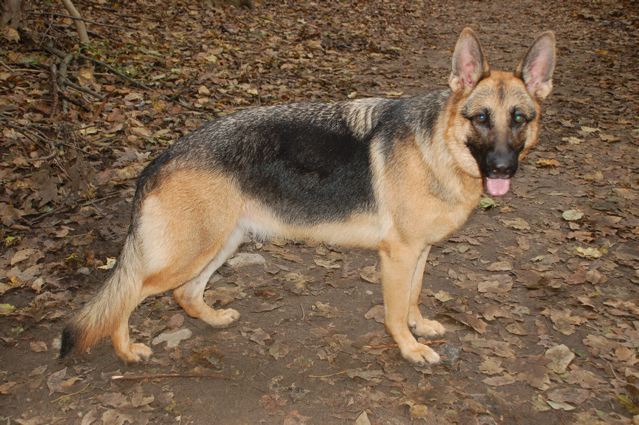 Here is a video of our Cali at her agility class.  Click on her picture and watch how great she is doing with her training!!    She is having a blast.
This is our KC who was recently adopted with her new friend.
Thank you Miguel for giving our wonderful girl such a great home.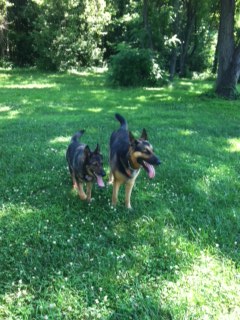 Ani, formerly Misty, at home.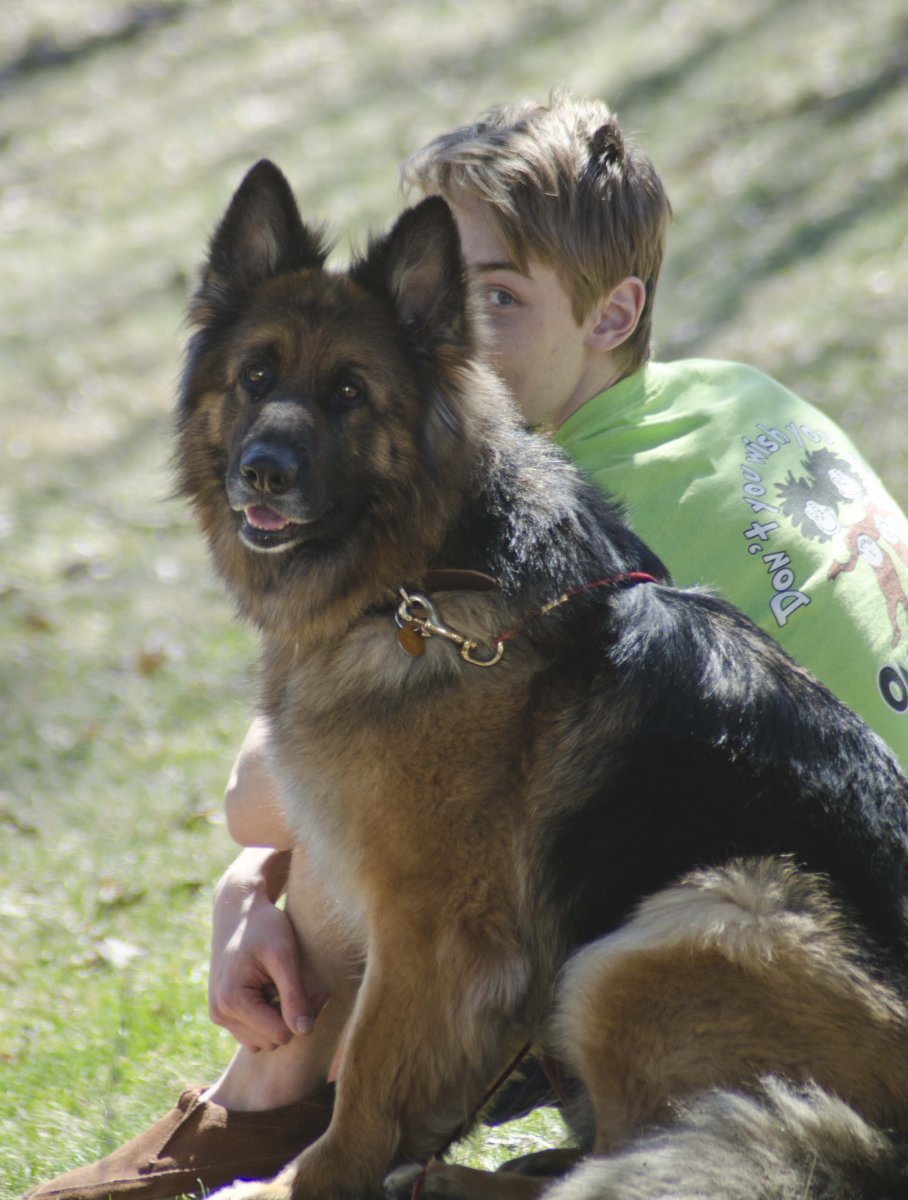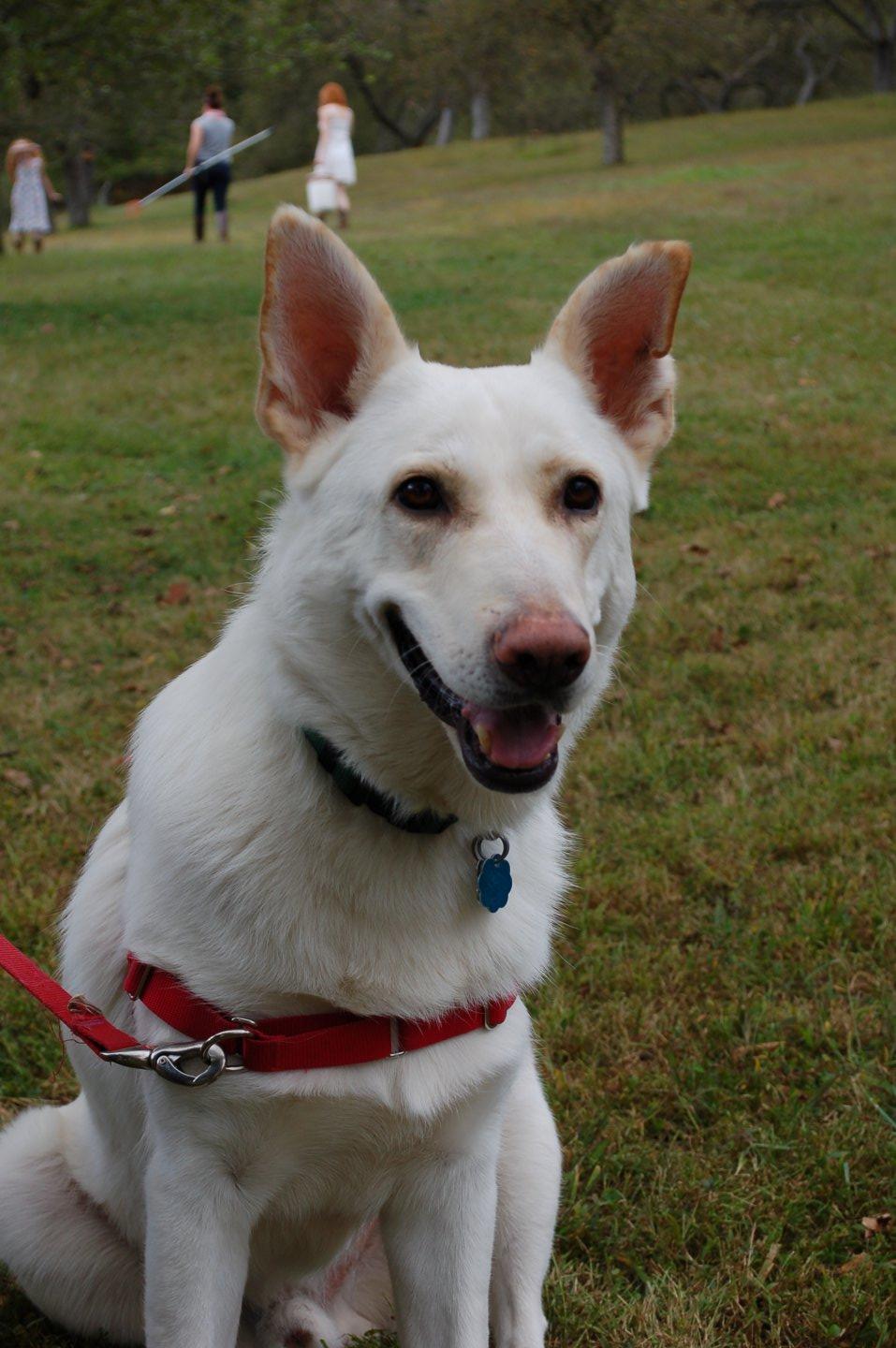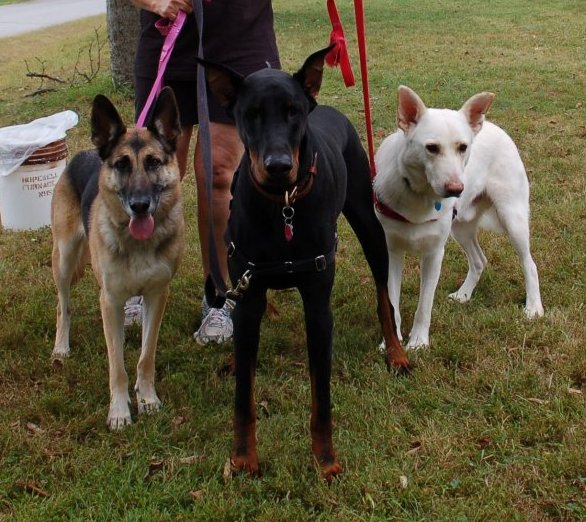 Cyrus is doing very well.  He loves walks with Ajax and Jasmine (as you can see from the pictures – apple picking and hiking Glen Onoko Falls where we took Danny).  You'll notice purple on Cyrus' freshly groomed fur in some pictures.  What, you may ask, is this?  Well – Cyrus has been on a quest for a very large groundhog that lives under a very large forsythia "bush" that is surrounded by choke cherries.  He has not yet succeeded.
He goes to the barn with Adrienne and Jasmine and is very well behaved with the horses.  Although we're all sick of the snow, Cyrus LOVES it – he cavorts with Jasmine (Ajax prefers the warm indoors even though he has a coat).
Ray took Cyrus to obedience class last Fall (Alex took Ajax as well).  Everyone (humans and dogs) did very well and the experience gave Cyrus more confidence.  Cyrus picked Ray as "his person" and it's a great match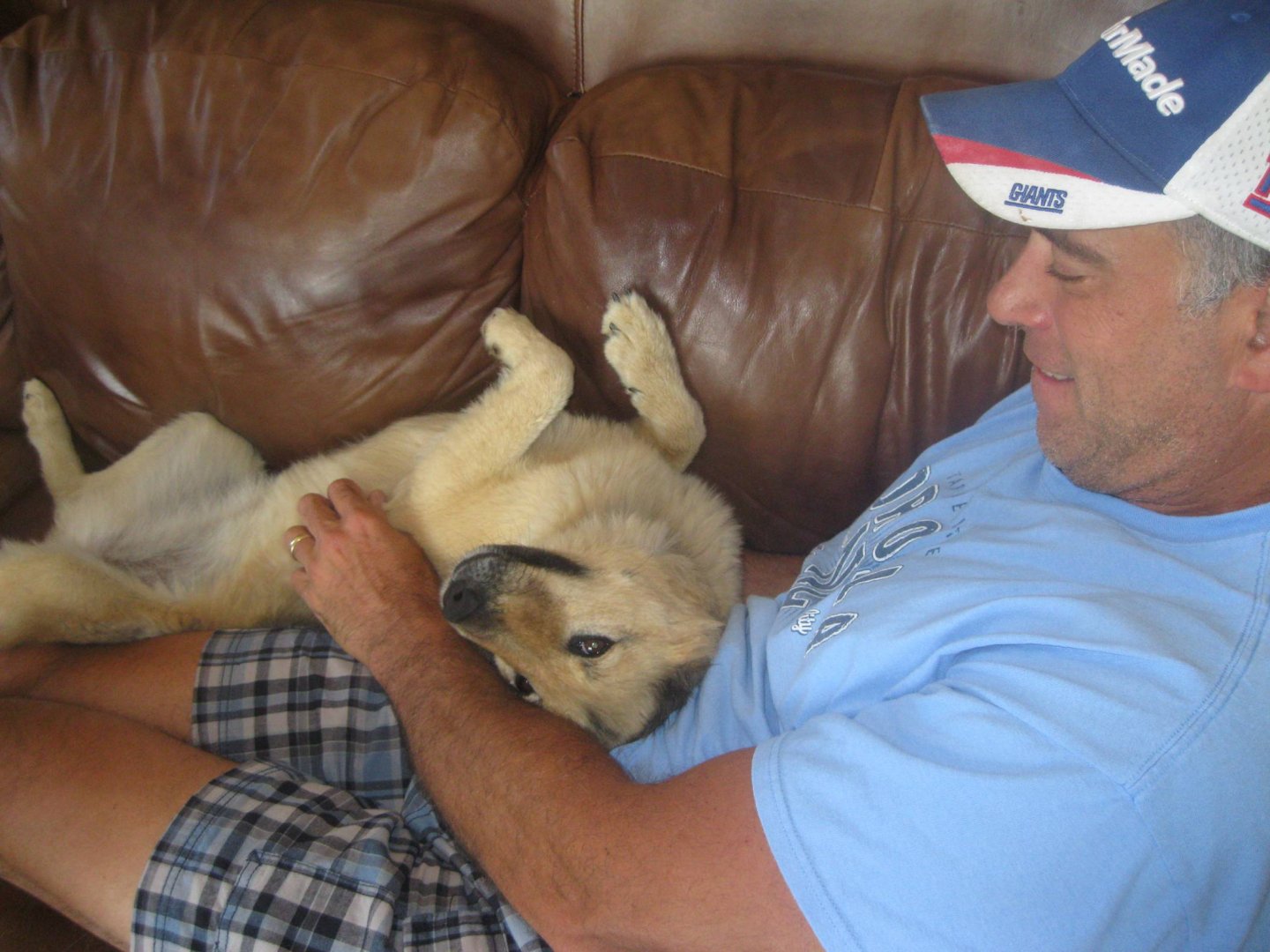 I'm sure you have met countless people through the years of doing rescue work, but I wanted to reach out to you in the hopes you may remember our family.  5 years ago we adopted a 4 month old puppy from your organization…her name was "happy feet" and she was rescued by your organization along with her brother.  We went to adopt her from Elizabeth Ann kennels in Sterling, NJ.  We took her home and I kept in touch with you for a while in the hopes of getting her to meet up with her brother who was adopted by another family.  Anyway…I have been wanting to reach out to you for quite some time to tell you how blessed we are to have this dog in our lives.  My husband and I have had dogs our entire lives, and when we adopted Roxy, we had no idea what an amazing blessing she would be.  She is the kindest, sweetest dog that we have ever known.  Our entire neighborhood knows her by name, they come to visit with their dogs for morning playdates with her…the mailman, fed ex driver and UPS driver all stop by to visit with her even when we don't have a package. We have an electric fence so she loves to stay outside and have people visit her all day!  She is the best watch dog, and playmate for our kids. I know that doing what you do is such a selfless service, but I wanted you to know what a difference you made in our lives.  We simply couldn't imagine our lives without her. Here are some recent pics of her, and I just wanted to say keep up the great work! Thank you, thank you, thank you for the blessing your work has made in our lives!!!
All the best,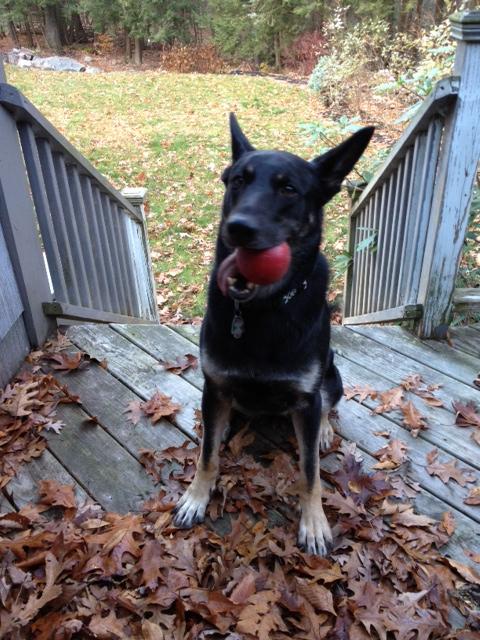 Hi Donna and Jeannie,
Tomorrow is Nikki's adoptiversary, and she sent her friends a little gift via paypal. 
This time of year, when the leaves are thick on the ground, reminds me of when we got her four years ago. She didn't know anything, and I was actually afraid of her. Things have changed so much. She knows everything she needs to thrive with us, including how to force us out of bed in the morning to go throw the ball in the schoolyard for her (this involves dropping balls on our heads, and I guess we don't really mind or we'd train her out of it). Donna called her as a sweetie when we met her, and she was right. She loves to snuggle, likes people, is not aggressive with other dogs, and has a blessedly low prey drive that means she is friends with the two cats who live here with her. On top of all this, we've been lucky to have gotten a healthy girl (knock wood), who hasn't had to suffer any of the many possible problems that GSD's are known for. 
We remain so grateful to you both for rescuing her and seeing that she was a great match for us. I know you always say that rescue is very very hard, and I know it is, but it is also very very wonderful. Have a great holiday season and we'll check in again next year.
Jill and Bob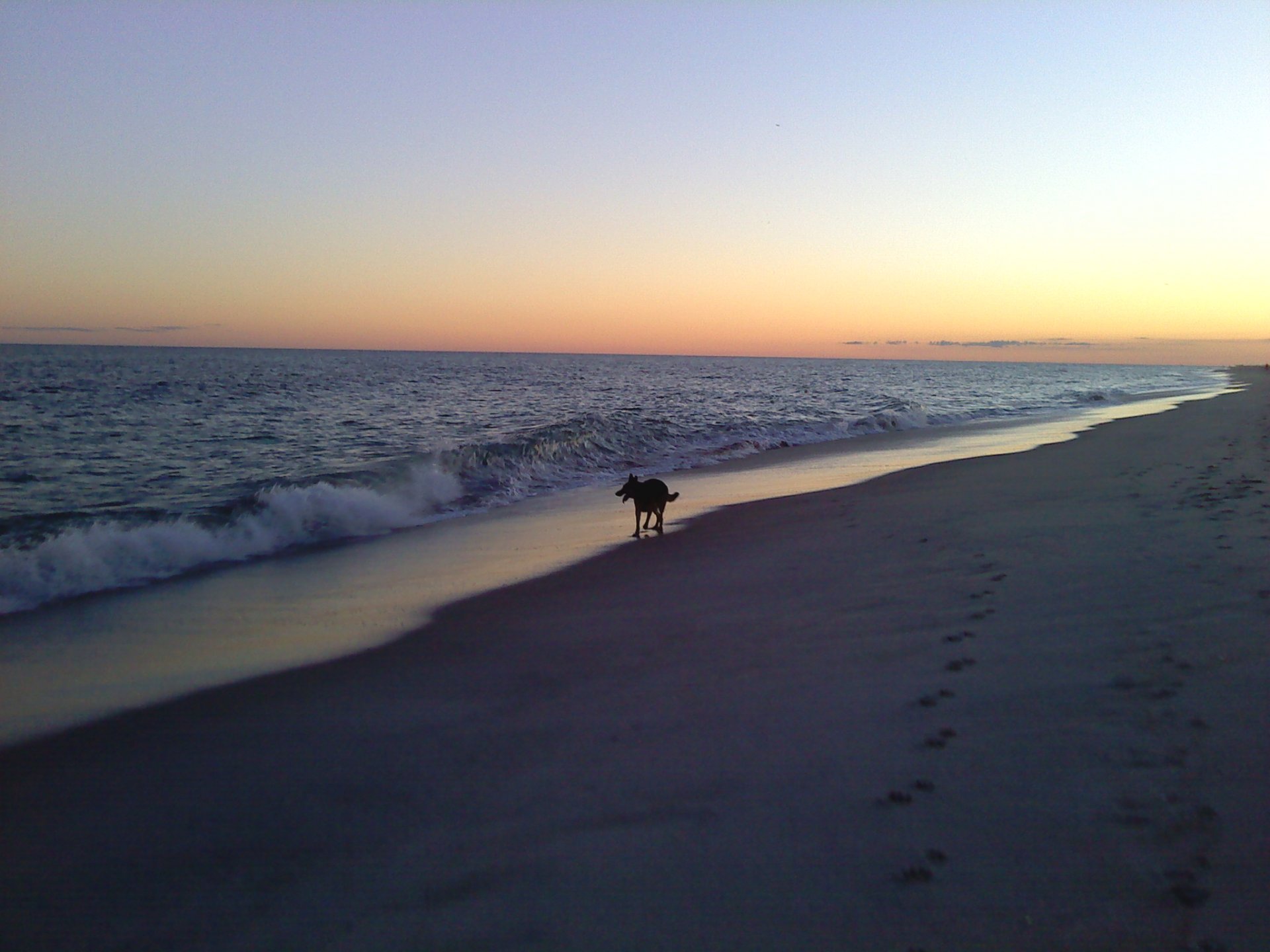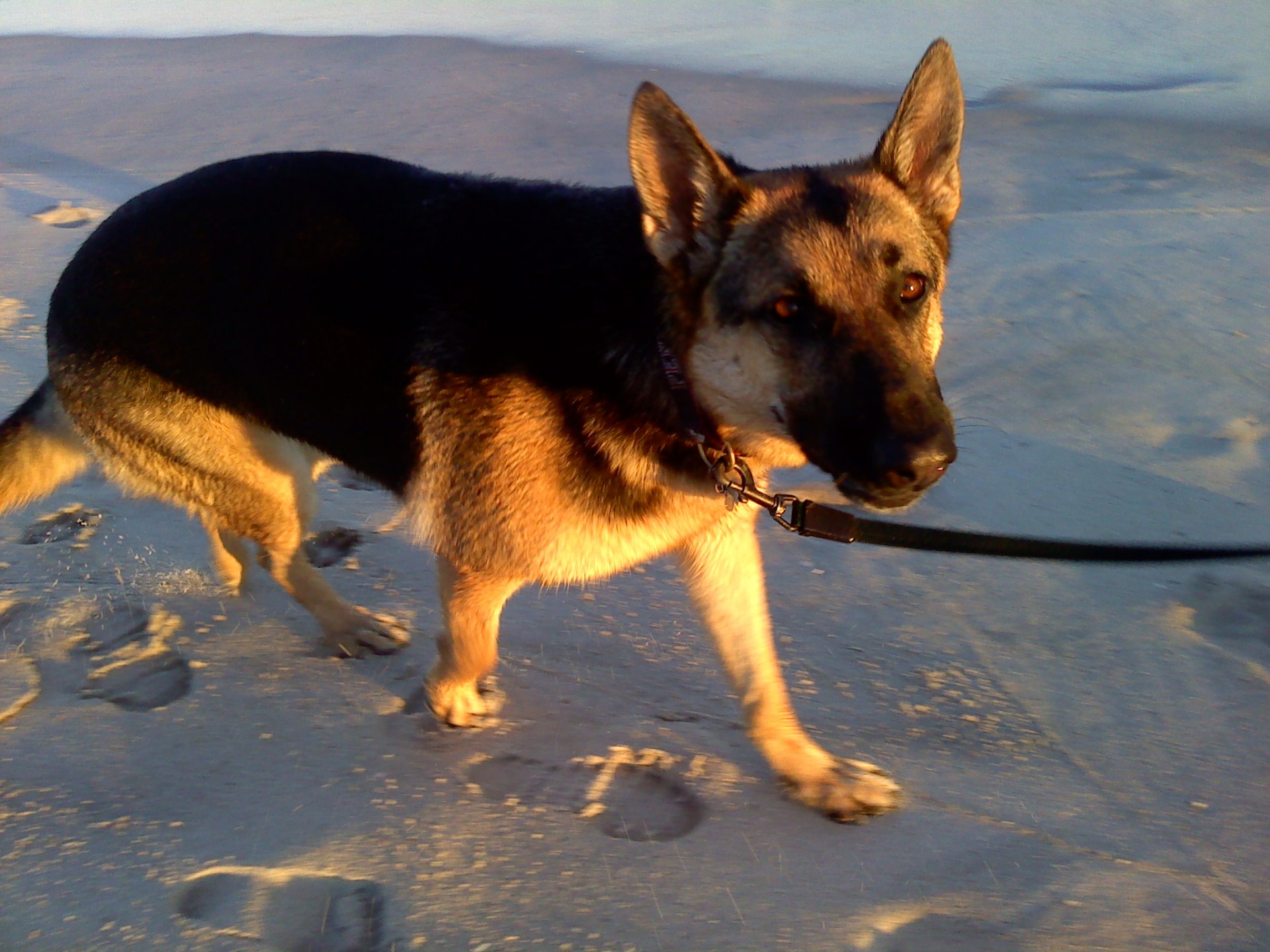 Dear Donna and Jeannie,
Juno turned 2 on August 1st, and it was like someone 
turned a switch. She has bonded to us, she listens, she leaves the dog run with 
us when called, she plays off leash on the bay side of Fire Island and Gardners 
park, and this weekend we dared to let her off leash on Fire Island on the ocean 
side.  Juno loved it! We are so proud of her, she played and played and was 
always around us, and she listened  when  we called  her back, and all in all: 
she turned into a great GSD! She is also very affectionate and loves to 
cuddle! 
Thank you ! Thank you! Thank you!
..Gerda and George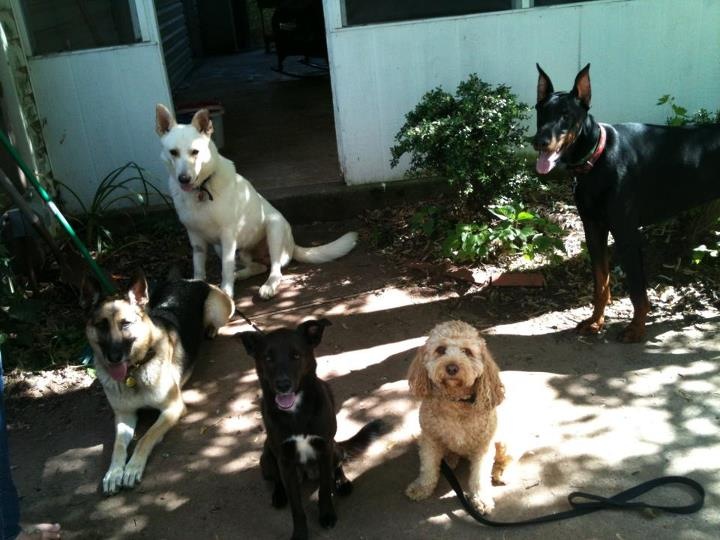 Cyrus is settling in quite nicely after only one week in his new home.
He has already made friends with the neighboring dogs.  That's him in the upper left corner.
Chase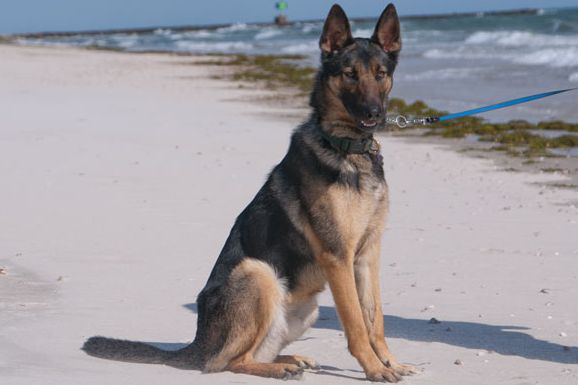 "I have been with my new family for 9 months now. Last month we went on vacation 
to Cape Cod where I spent lots of time running on the beaches. I have had lots 
of training (and still need a little more!) but I am much calmer and have really 
settled in well. "
  
Bubba Max
Hi; I'm Bubba Max   Just an updated on how I'm doing in my new home. I love living here, I have 2 big brothers Poco & Jack (horses) , one Kittie that lives in the house with me……..I'm a sweet boy, we love to play ball every day.  We go on walks about 6 miles a day…..I stopped trying to catch motorcycles & bicycles…Mommy is teaching me to wait and look both ways before I cross the street….and not to pull her (once in a while I still do when I get excited). Daddy comes home about 3:30 and I sit at the window and wait for him so we can go for another walk…Thank you every one for thinking of me & wondering how I'm doing………All is great here 
 

 

Every time I e-mail you I say the same thing "I don't know if you remember me" but it's been a while now so..

 

I adopted Comet – now Chance – from you (and Honey formerly Ava from Diane at TOH)

 

Honey and Chance are doing fine by the way – Honey's the mellow one and Chance the crazy and I think they're both very happy here – right now Chance is happy

that the bees are back – he loves chasing them in the yard!  I'm attaching some more recent photos.

 

 

Kathy
KAI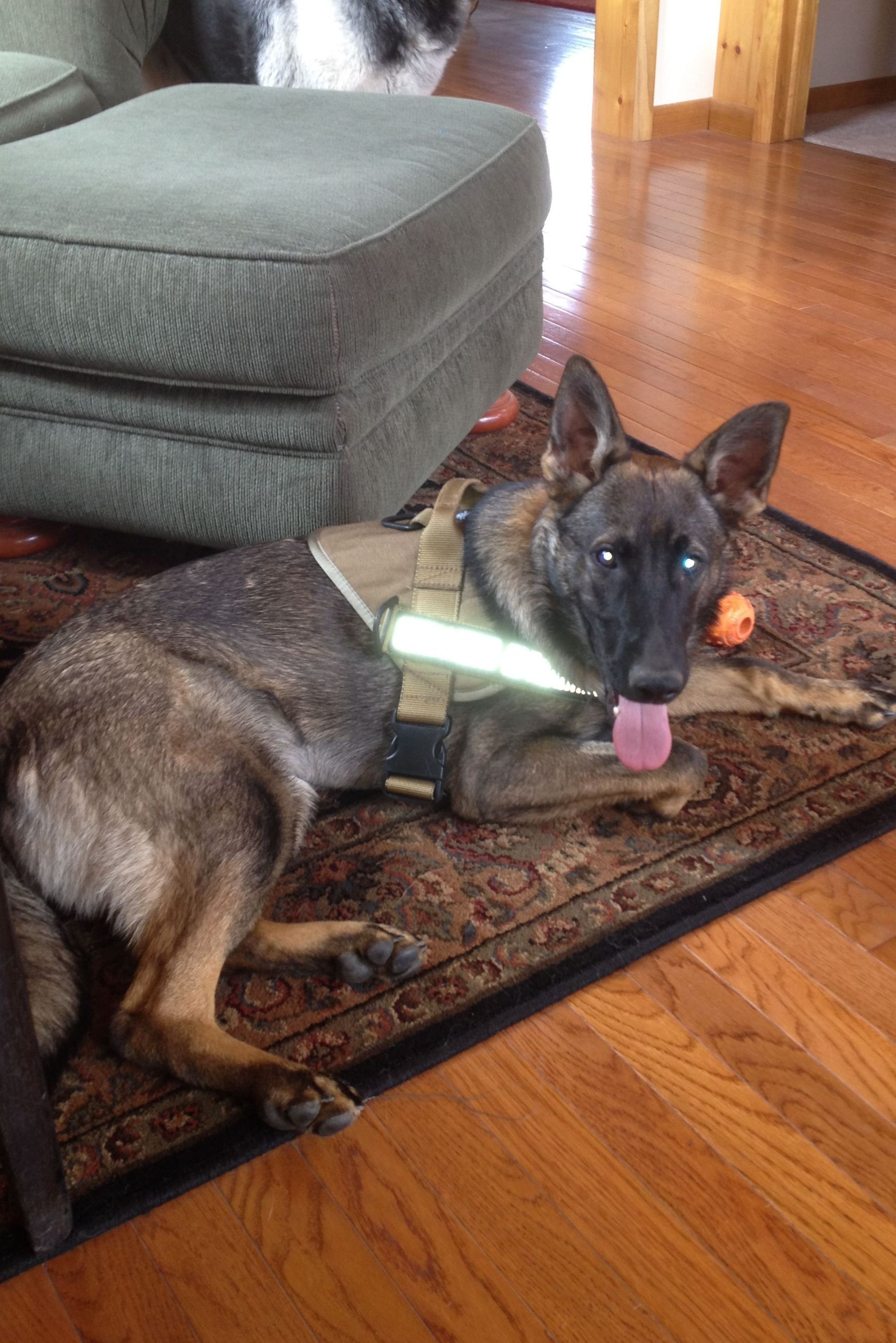 Kai's dad is a police officer in the Emergency Services Unit.  After fostering a few difficult dogs for us, this little charmer found her way into his family.  He wanted to 'give back' so he and Kai are beginning training for Search and Rescue (SAR).
GOLIATH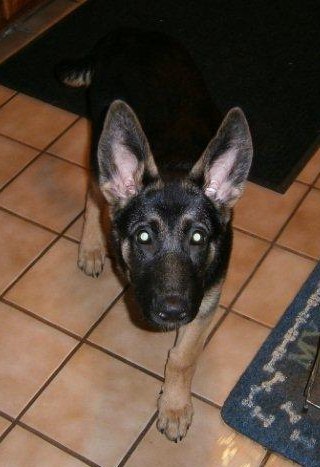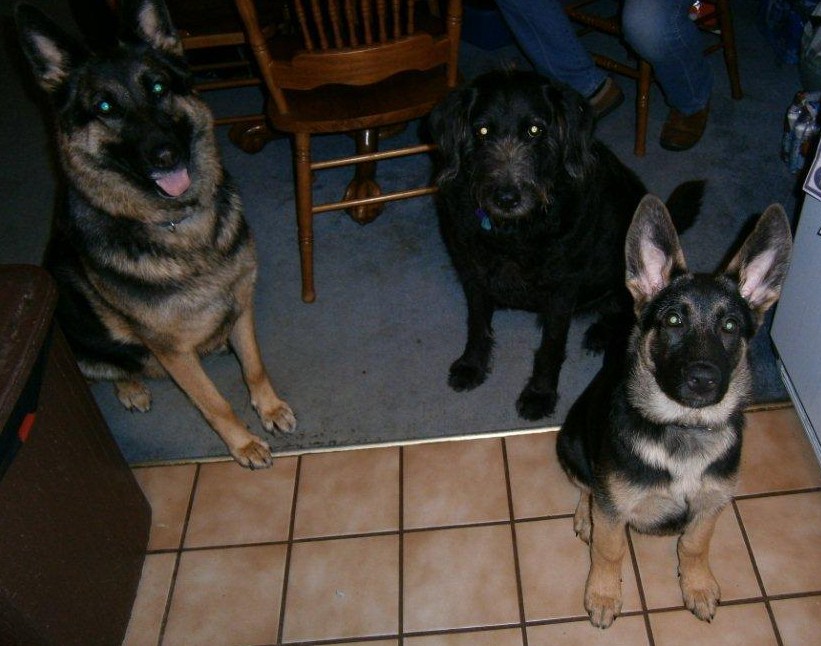 Mr. Goliath is doing great!  Not a peep during his trip to the vets for vaccinations. 
Now he is covered for Lyme and Heartworm also.  He has been treated for the Giardia and
Coccidia (though no conclusive proof).  Had his 1

st

 Rabies along with the DHLP2 and Vectra
for
 those pesky fleas and ticks that I am sure we will be plagued with this year due to the
non-existent winter we had here.  Still seems to have loose "poop" now and then, though we
do have medication to give him.  The worming meds may have been tough on him also.  Even
Though he has had the runs off and on, he has not had a single accident in the house.
We have switched his food to the Blue Buffalo Life Essentials for Large Breed Dogs as our vet no longer
recommended Royal Canin GSD Puppy.  That was a surprise for me!
He is a very smart dog.  Learns things very quick!  One ear has been up One ear down (so cute!) 
due to teething.  Over the last 2 days both ears are up.  Maybe we should have named him "Prince Charles".
He is growing like a weed and tortures the hell of Mylie.  She is very tolerant of all the rough play and biting
of her face and paws.  We have had to correct him as he latches on with those Puppy Teeth like a Pit Bull on her face.  
He does not even think trying it with Buddy.  Mylie must be the "Auntie" that lets him get away with it! So to tire him 
out and probably to get away from him, she races up and down the hallway with him close behind.  The trick to getting 
away
 by getting on the couch no longer works as he can get up there no problem!
We do plan on getting him neutered at 6 months.  I strongly believe in that and have always neutered / spayed our pets!
Our vet thinks he is going to be a big guy, have to make sure not to over feed and grow too big too fast.
He is very social with people and other dogs, which we want to encourage.  Though not to the extreme
Our Cassie was, (He did not get the GSD memo) (never aloof, always thought people came to our house just to
see him) and loved to go Bye Bye in the car.  That was my worst fear he would get out during the changing
of
 the guard and get into any car if someone opened the door. 
Goliath is more curious about the rabbits, gerbils and hamsters.  Mylie wants one for a snack.  Buddy is afraid of them (Killer Bunnies Aahhh).
Enjoy the attached pictures, he is beautiful and the best puppy we have ever had for learning the ropes of puppy raising.  It has been a
 long time.
JASPER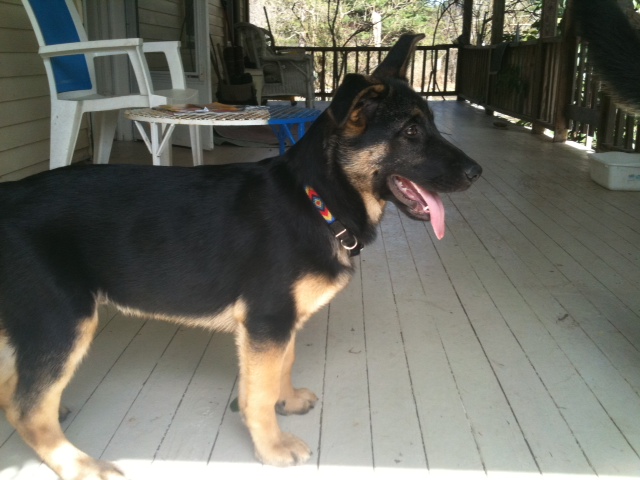 Hi Jeannie—
Jasper's great.  Has not only us but all the neighbors charmed. So far we've mastered doing it outside, sit, taking cookies gently, bringing the ball back, and real miracle, coming when he's called, even outside.  Tomorrow he goes to the vet for the rest of his shots. Next weekend Nikki (also Jill and Bob) are coming to visit.  A puppy brings a lot of laughter into a house.
Best
Karen
Jeannie—
Here he is, one perfect German shepherd pup.  I swear to god he's doubled in size since he got here and if that's an exaggeration then how much his ears are standing up is not.  Don't want to boast, but Jazz not only brings the ball back but hands it over.  A first in my puppy experience.  Thanks again.
Very best,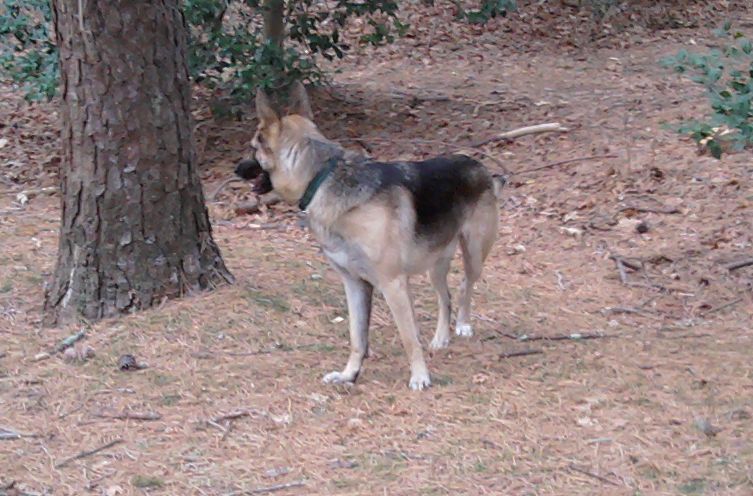 Hi Jeannie,
He runs from one end of the yard to the other many times each day. When he decides we're not paying enough attention to him, (if we're sitting doing something,) he flings himself onto one of us. He has settled in very well and we're very grateful to you.
Ann