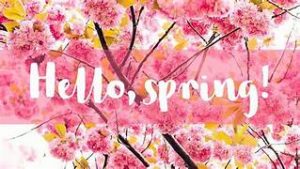 To say the past year has been a struggle for everyone is putting it mildly.   Most rescues have suffered with lack of donations and adoptions.    Pets are being surrendered more than ever due to sickness, people losing their homes or jobs.   Having to turn away dogs is heartbreaking and unfortunately we have been forced to operate at a very limited basis.      We are so grateful for the loyal and steady support of our Shepherds Hope family and friends.   Without you we would not continue on the mission so dear to our hearts.
Wishing our cherished adopters, supporters and friends a happy Spring and brighter days ahead for us all.
TANK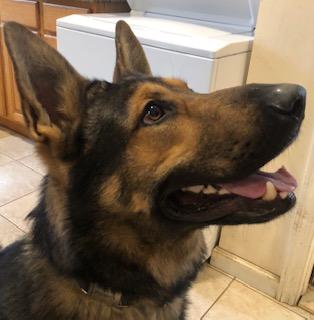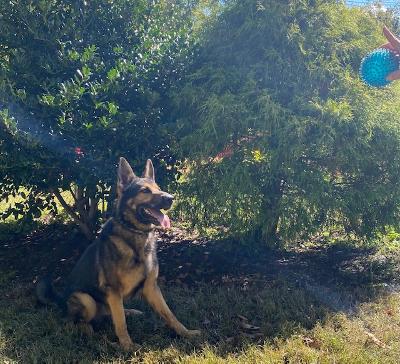 Tank is a super hunky boy looking for a new place to park his toys!   It is with sadness we have to post him, but it's probably for the best. Tank was found last summer by good samaritans tied up in a dog park in Brooklyn.   He was emaciated, had a severe urinary infection and was extremely dehydrated.
We had a prior adopter who had recently lost her dog.    She kindly opened her heart and home to Tank to give him a forever home.  Unfortunately she suffered a serious back injury and had to leave her job.    Tank is just too strong for her to manage comfortably, so she has made the heart-wrenching decision to find him a more suitable home.
When Tank was originally found, due to his poor condition, the vets originally thought he was 7 to 8 years old.    Now that he's recovered and healthy as a horse, we believe he's not more than 4 years old.  He is a large-boned boy and extremely strong.    He does need some work on the leash.  He is a super-energetic boy who would benefit from having a large fenced in yard to run in and play.
Tank seems to prefer women over men.    As we don't know his background prior to being adopted, we plan to have him evaluated by a trainer friend to see if he was just being protective of his owner or he just does not care for men.
We are seeking a home with no other pets, experienced German Shepherd owners and no children.    Although he has been good with his owner's grandchildren, he is a large dog who loves to show his love for those he cares about and he could quite possibly knock someone down.
Please fill out an application if you are interested in the very special boy.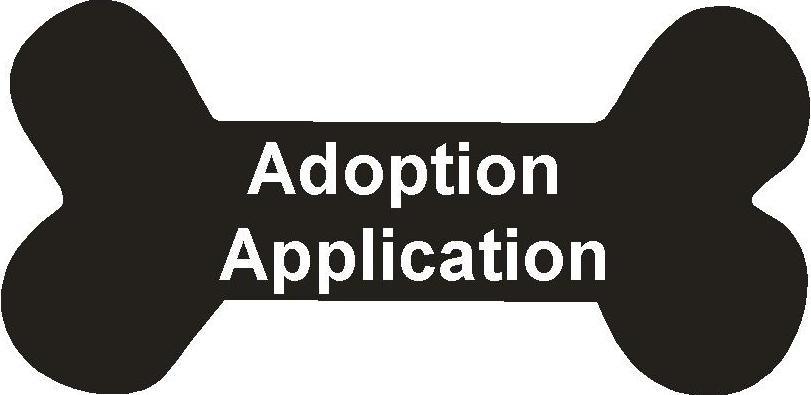 Mavrick