DOUGGIE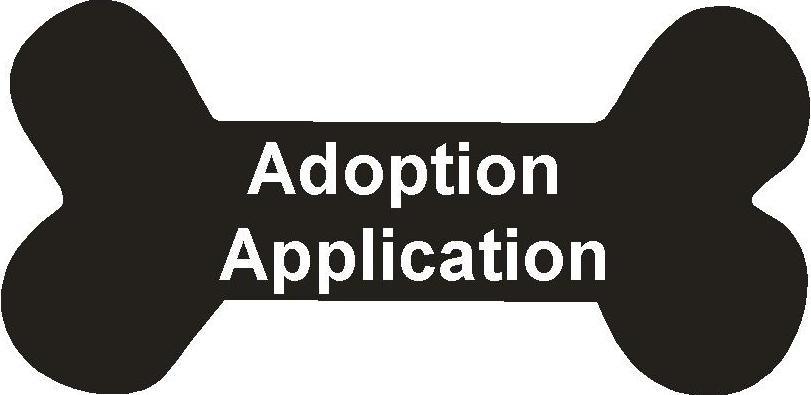 Click on the Bone to Fill out an Adoption Application
To Sponsor:  Click here to be a Shepherd Savior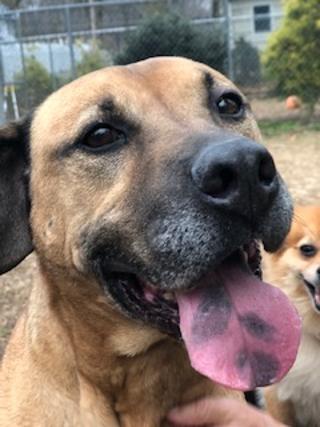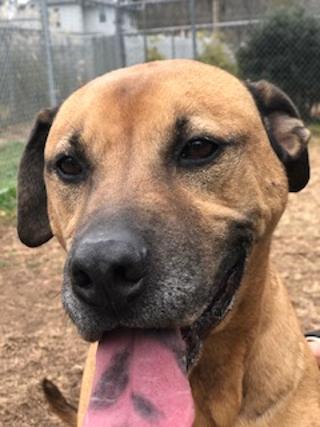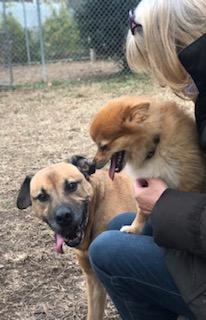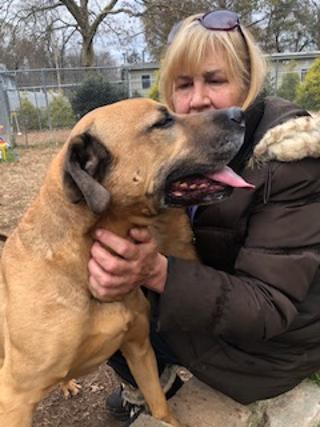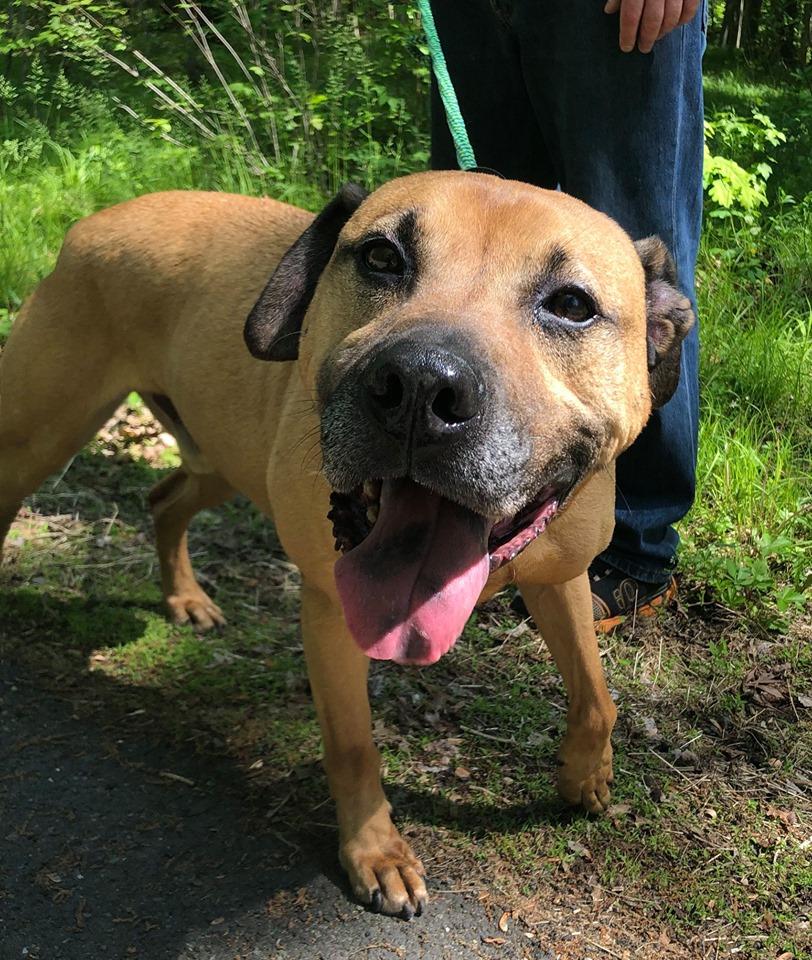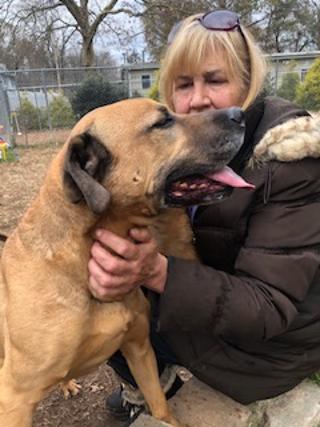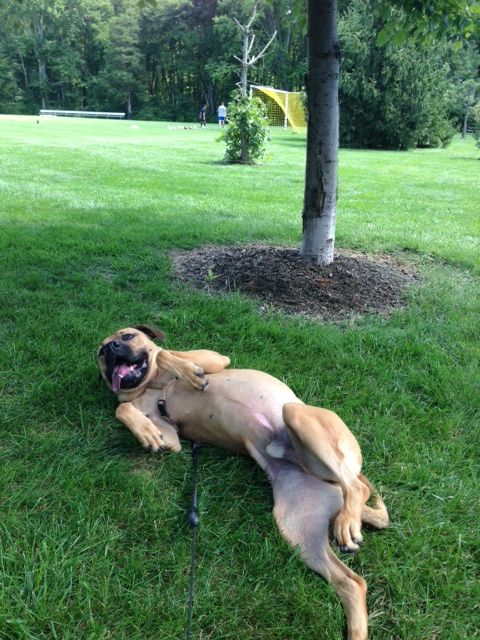 Sex:    Male
Breed: Shepherd/Pit Mix
Age:   9 years
Color:  Brown
Potential Size: Medium
House Broken: Yes
Good With Kids:
Good With Dogs: 
Good with Cats:
Description:  Psst, over here…. It's me, Douggie. You like what you see, right? I'm about 9 years old and they say I'm a Shepherd/Pit mix but I'm sure there's some other good stuff mixed in there!  I was found wandering the streets – plenty of us end up like that, and yes, I did have a collar embedded in my neck so deep the people at the shelter had to surgically remove it. But you know what? They couldn't believe what a good boy I was. Sure, it hurt a lot, but I was all kissy and friendly. That's all my rear-view, mirror, as they say.
 
Ok. Here's what I want. I love going on walks. I used to be a little freaked by people I didn't know – especially men, because something bad must have happened to me when I was young – but whew, I've really worked hard to move beyond that. That's the kind of guy I am.
 
I know how to sit, am good on the leash, don't pull at all and would probably make a good jogging partner. I'm neutered, current on my shots, and have got some serious muscles, even though I've been cooped up in a kennel for a while. I LOVE the water and the baby pool at the kennel, and my 'aunties' always make sure I get plenty of pool time.
 
Ever been told to eliminate the negative people in your life? I've done that. I could teach you a thing or two. Come check me out. It just might be a beautiful thing. Wanna know more about me?    Contact Jeannie at toomanyshepherds@aol.com .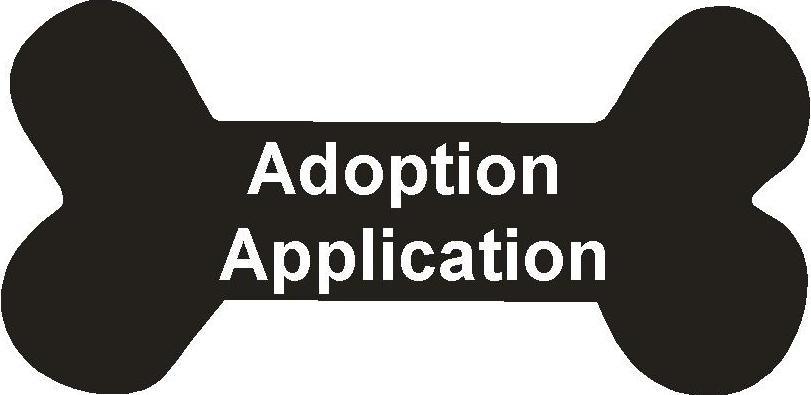 Can't adopt Douggie?  You can still sponsor Douggie and help with his care while he waits for his forever home!
 

 

Sponsored by: