TONKA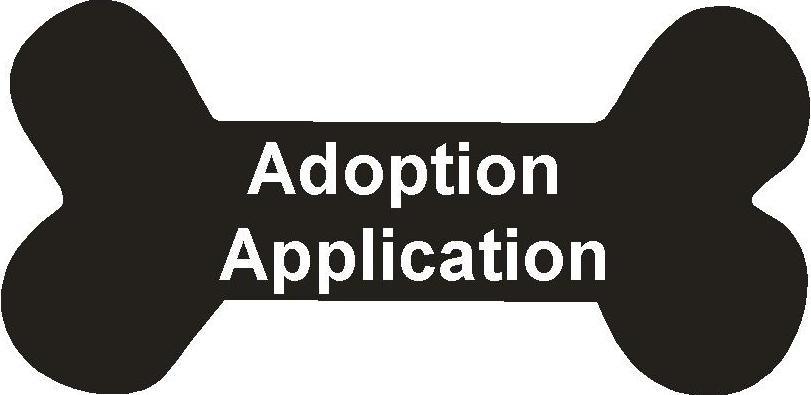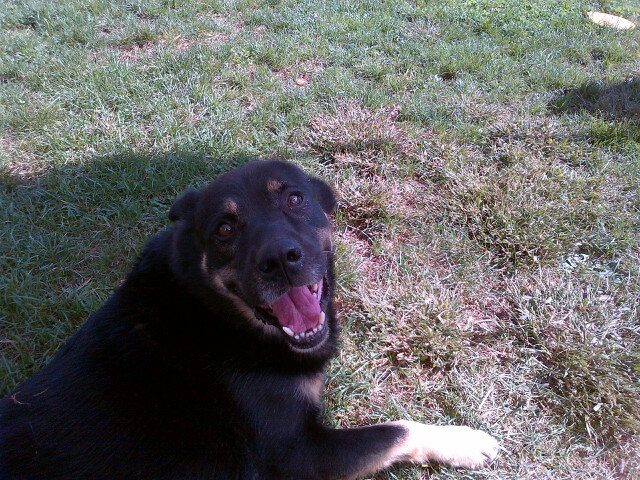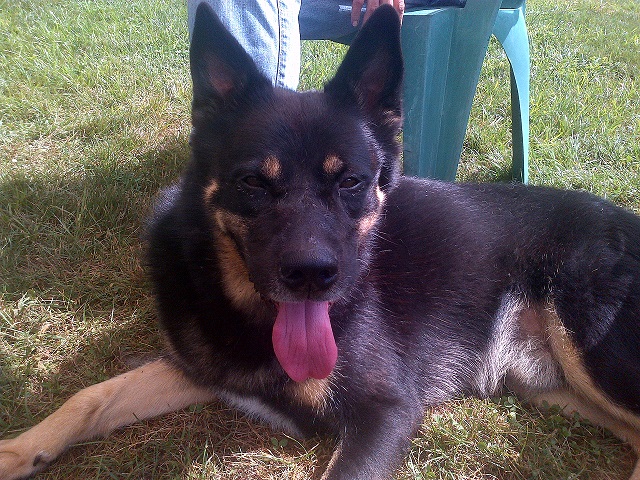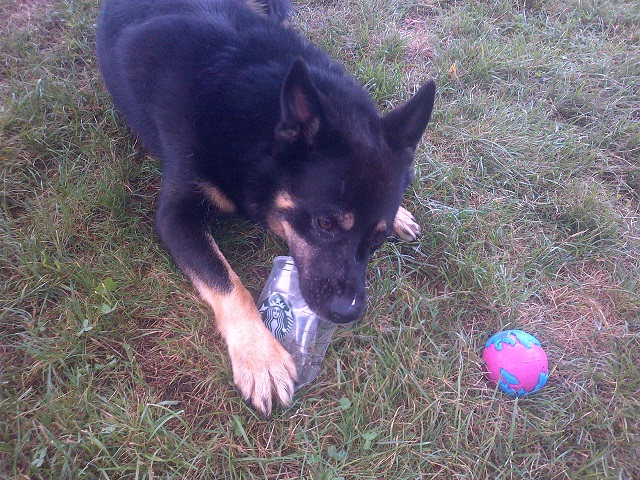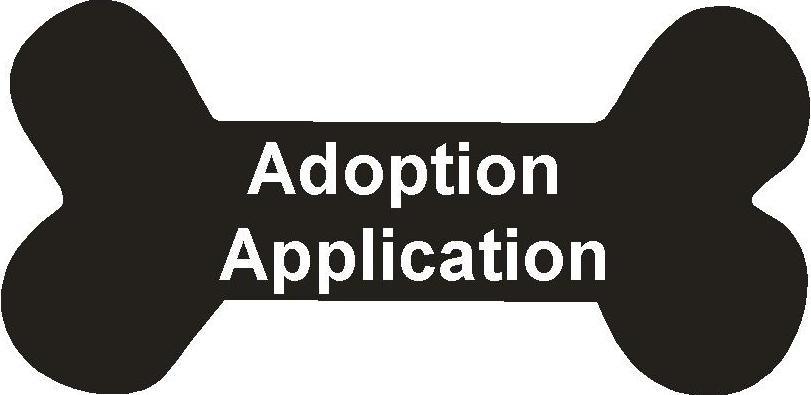 Click the bone to Fill out an Adoption Application
To Sponsor:  Click here to be a Shepherd Savior
Sex:  Male
Breed: German Shepherd Mix
Color: Black and Tan
Potential Size: 
House Broken: Yes
Good With Kids:
Good With Dogs:
Good with Cats:
Description:  Tonka is a very unique looking and handsome 6 year old male Shepherd mix.  He came to us when his family was sent overseas working with the UN.  His shiny black coat, beautiful plume of a tail and constant smiley look on his face make him a particularly good looking boy!
Tonka is very sweet and loving.   He loves to play ball but is just as happy having belly rubs.     He is particularly fond of treats and enjoys stealing the occasional Starbucks coffee!
Tonka will need an experienced owner with a confident personality, as he does best with people who are not intimidated with his occasional bratty behavior.
Please contact Jeannie at toomanyshepherds@aol.com or fill out an application by clicking on the adoption application icon at the top of this page.
Can't adopt Tonka?  You can still sponsor Tonka and help with his care while he waits to find his forever home!
 

 

 

Sponsored by: